Reply
Topic Options
Mark Topic as New

Mark Topic as Read

Float this Topic for Current User

Bookmark

Subscribe
Highlighted
jj_dillon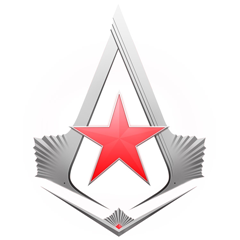 Offline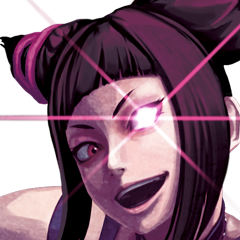 Offline
Re: November Suggestions
[ Edited ]
How about a playable fooseball table active item. A two player and a four player version. Also fooseball in the bowling alley would be sweet. Hoverboards like in the Back to the Future movie as a new portable item. Also a giant hamster ball portable item that we could run around inside would be awesome.
Perish_Song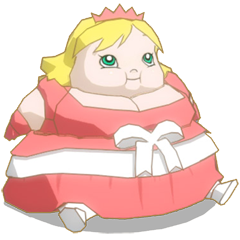 Offline
Re: November Suggestions
[ Edited ]
So...quick question. if this is not where we put our suggestions for private and personal spaces, where are those threads at?
To stay relevant with this thread another suggestion a working flashlight hand iten, and recliner or rocking chair active items. Seing as the scope is about 3-6 months on these suggestions (based on response from lockwood) about devlopement times) the return of transforming items (like the hatching egg, or the model car) possibly flower seedlings that will transform to look like the grow over time.
My previous suggestions still stand. Would like to see a full sized compnaions like a full sized grizzly as a companion, or even a full sized dancing robot companon.

Also still interestted in muscled clothing items like muscled tops, or bottoms. Here is an example: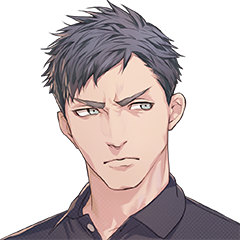 Offline
I would actually like a more fundamental change,... a "PETS" catagory. The reason why I ask for this is because both my wings and my pet take up my accessory spot. This means that i can only have one or the other out at any given time. It would be nice to be able to use both at the same time.
Also,.. if we can seperate them out, I think that "AURAS" should have a seperate attachment space as well.
Just some food for thought,... thanks,..
PMulliner
Agreed,.. the ability to take on a persona, and then adopt a name to compliment that persona would be nice. You could make it to where if you click on the person you can get their playstation account name (if needed for reporting abuses for example)
Or an openly editable nametag, with a line beneath it, and the playstation account tag in smaller letters beneath it.
Larger song selections for the dance floors so you don't have to hear the same 6 songs over and over again. Or perhaps even a customizable radio setting, so you aren't stuck listening to music that you may not enjoy. That way you can choose your rock or rap or country, or blues,.. or whatever. All without the need of worrying about offending someone else who may not enjoy your personal taste in music.
GuRuAsaki2098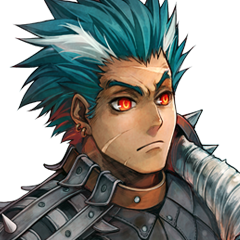 Offline
Re: November Suggestions
[ Edited ]
I think the biggest Suggestion anyone could ask for, is a Redesign of PS HOME?
More options in Wardrobe...
More Options on the R1 & L1 Lists Of Choices...
A New Concept For Active Items...
Separate Your Extras from Your Pets...
Custom Statuses / Thought Bubbles...
A New Text Buble Design... (Not Highly Top Of The List)
New Text Box Colors, old ones are getting a bit old...
Howabout Fixing the Light in Specific Private Spaces... I dun think i've ever seen a Lamp do anything to my Personal Spaces ever...
Because of this, I refuse to buy anymore Lamps or Lights for my Personal Spaces until this is fixed...
I want Lights darn it, I wanna be able to flip a switch & see my Room light up, & flip the switch, & watch it go dark again...
Lamps & Lights have got to be the worst thing developed in HOME ever...
How about a New Skin for Avatars? Make them look more Realistic, i've seen some pretty well done Single Costume Avatars, for instance the Kill Zone 3 Bounty Hunter Guy, I seriously doub't a Custom Avatar could look that detailed if one tried...
Activity Chat, if i'm not mistaken the only Games supporting this Option are the Games that are impossible to chat with... When Games like HOME Tycoon, & Mercia, should really be the ones to Support the Activity Chat Option, I mean we are in an Activity are we not?
Does anyone agree?
We don't need New Content, we need a Re-Development, oO
Just a thought... It's obvious this won't be November's Update, nor Decembers Update, nor a 2013 Update...
But I can't help but ask for it anyways... Plz, make this a Dream Come True?
No?
Hey, Yo, Waaaaazzzzuuupp!!! .................................................................................................................
Playstation 4
.......................
Too much Networking, & Socializing, but yet not enough Gaming... ~_~
Not My Style!!!
Get Your Portable ID!
One last thing,.. some sort of consentual "versus-combat" would be nice. That way, players could duke it out with their weapons. After all,.. what's the point in buying a "samurai sword" if they aren't really functional? And given that it becomes popular enough, other "powers and abilities" could be introduced/sold, somewhere down the line.