Reply
Topic Options
Mark Topic as New

Mark Topic as Read

Float this Topic for Current User

Bookmark

Subscribe
Highlighted
---

Joanna_Dark_ wrote:


---

RockCandyGirl wrote:


Been suggested again and again... A search feature for your wardrobe and the stores.

---

Certainly would help a lot. We need major upgrades to wardrobe. Can't keep selling stuff every week and do nothing to help with organizing and finding what you buy.

---
yep, we need one of these!
Re: November Suggestions
[ Edited ]
How about something from Maximo, like a ornament for your personal space. Or heart boxers for the guys to wear. Or even just the heart boxers in the gift machine for next Valentines Day.
Perish_Song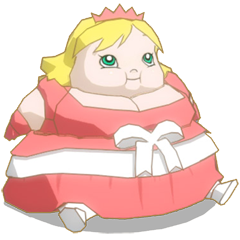 Offline
---

Perish_Song wrote:


I haven't made any suggestions in quite a while, but my last virtual item requests have all came about so I do believe you guys do read these posts.

My three requests (wishes) are:

Muscles - This might best be a pitch to mass media which likes to make odd, or items that usually change or deform the usual avitar. Much like there are the exagerated features already on home (top heavy, junk in the trunk) I think exagurated muscles would sell, and would definately find it's way to my wardrobe.

Go Karts/hovercrafts- With the introduction of locomotion, increased speed movement, and people already riding on creaturs, it wouldn't be too much of a stretch to make small karts, hovercrafts, segways, or minijets to ride as we travel around home.

Life size companions- They've been getting bigger, and cooler, but what I would really like is a tag along. Somone or something that can follow me around of full height. Ever since the incusion of the axe even and the axe angels, I thought it would be cool to have a male or female sidekick. I even think it'd be funny to have one in default home clothing and one of the preset character setups.

Either of the three I'd certainly buy, and I have money ready to buy them.

---
Awesome, scratch one off the list. I knew juggernaught games had our backs on this one. The money is already in the accountand will be picking up the green hoverboard tomorrow.
Re: November Suggestions
[ Edited ]
Storage
I like being able to store items that are not used as often (or not used at all). Right now I have no problem finding new items, old items and recently used items. We have filters for those. But finding one particular item in Storage is pretty time consuming. I think our Storage should be revamped and updated.
As our Storage is kept on the server, I propose that our items be categorized by Publisher names. In this way, we can go to a Publisher tile rather than scrolling for minutes at a time to find one item.
From the Publisher tile we would go to Brand and then Head, Shirt, Hand, Legs, Feet or Outfits for clothes. Our Furniture and Inventory items can also be broken down by Publisher.
Currently, as more items are added to Storage, it will get harder to find them. This will make things faster and easier. Especially for people who go into their Browsers while in a crowded and busy public space. And for people who are in a hurry.
The way you play the game is the way you live your life.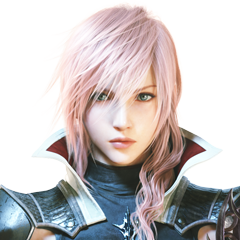 Offline
Yes we do Sorrow and we should get at least a good number of additions to our Core and not have to pay for every little thing today. I suspect if they could sell us emotes and expressions we'd get them in no time.
The CORE NEEDS to be UPDATED as well with new content – dances, emotes and so on.