Reply
Topic Options
Mark Topic as New

Mark Topic as Read

Float this Topic for Current User

Bookmark

Subscribe
Re: November Suggestions
[ Edited ]
---

EDEA_KRAMER wrote:


clothes we could use

---
I love this.
Hmm...what would I like...okay. How about a Cheshire cat. Yes, like the one from Alice and Wonderland, but I don't want THAT Cheshire cat. I just want a Cheshire cat. Something like...
...yes, something like that. A mischievously borderline-evil cat with a toothy grin and eyes that speak of design. Different patterns available from basic hues to fanciful.
Now, being that it is a Cheshire cat, this means that it is special. A Cheshire cat is not a companion, nor is it an ornament. One can not own a Cheshire cat, no matter what the Cheshire cat tells you. It is now simply a part of your story.
The Cheshire cat will appear when and where it pleases, seemingly blinking or fading in and out of existence. It has been known to appear in the distance or even on top of people, either in full form or it's other well-documented form, floating cat-eyes and an open mouth.
A Cheshire cat is also intelligent. As such it's prone to boredom and will take no end to satisfy it's need for excitement. While they're not known to ever physically attack someone, they are notorious for causing embarrassment for those they wish that upon. Some documented cases of occurrences include (and by no means limited to):
For a moment, the person's head who you're talking to turns into a giant cat head and whatever they were happening to type will come up to you as "mew, mew, mew, mew".
A lighted disco floor will appear under you, song playing, and you're now wearing polyester.

Appearing as an 7' tall biker to your friends and angrily demand to know where you are.

Everywhere you go there's a spotlight on you.

Appears playing a violin when you're sad.

Sometimes leaves gifts. Accept with caution.

Perish_Song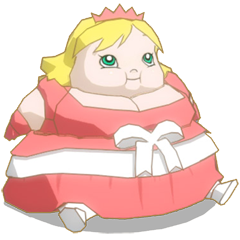 Offline
I haven't made any suggestions in quite a while, but my last virtual item requests have all came about so I do believe you guys do read these posts.
My three requests (wishes) are:
Muscles - This might best be a pitch to mass media which likes to make odd, or items that usually change or deform the usual avitar. Much like there are the exagerated features already on home (top heavy, junk in the trunk) I think exagurated muscles would sell, and would definately find it's way to my wardrobe.
Go Karts/hovercrafts- With the introduction of locomotion, increased speed movement, and people already riding on creaturs, it wouldn't be too much of a stretch to make small karts, hovercrafts, segways, or minijets to ride as we travel around home.
Life size companions- They've been getting bigger, and cooler, but what I would really like is a tag along. Somone or something that can follow me around of full height. Ever since the incusion of the axe even and the axe angels, I thought it would be cool to have a male or female sidekick. I even think it'd be funny to have one in default home clothing and one of the preset character setups.
Either of the three I'd certainly buy, and I have money ready to buy them.
buckallmighty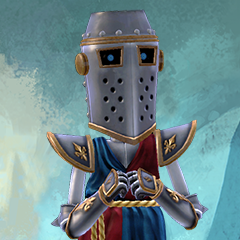 Offline
Motorcycles
Real motorcycles, as in Harley-Davidson style, not sports bikes.
Ones you could sit on, properly, would be epic. That bike game in Xi lets you sit on them. But not a game. Just a seat.
Right now we have Boris' bike from the MiB III movie, and it is just an ornament (albeit a large one). We also have two small ornaments available for purchase, but they are old, they are horrible, and they are not what I am suggesting.
Life-size, usable (able to sit on them) motorcycles. Please. Even if you don't want to make ones we can sit on, at least consider making life-size ornament versions.
Any chance of having Movember items? Such as new moustaches? There's many different styles that could be sold similarly to how hairstyles are created and sold. It's sad to see how many hairstyles there are for sale, but we still have the same default facial hair we always did, other than about two different ridiculously humorous ones (a giant moustache, and a Grizzly Addams-style beard).
buckallmighty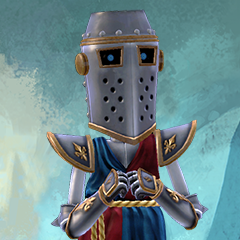 Offline
Snowstone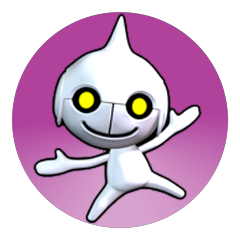 Offline
Christmas is only a few weeks away. I would like to see a Christmas themed personal space that may (hopefully) bring back memories of our childhood. With snow covering the ground and crunching as we walk on it.
Falling snow, Christmas decorations and music (that we can turn off or on) to fill the space with and enjoy. Sort of like what we had in Central Plaza the last few years before it's demolition...
Yes, a Christmas themed personal space so that we can, if we want, celebrate the event all year round.
The way you play the game is the way you live your life.