Reply
Topic Options
Mark Topic as New

Mark Topic as Read

Float this Topic for Current User

Bookmark

Subscribe
Highlighted
Notes on Q&A and Q&A Party Suggestions
[ Edited ]
43 replies 896 views Edited Oct 20, 2013
Hiya Home Communtiy Friends,
This is what happen at the Halloween Kickoff with 3rd Party Developers. I did the best I could to cover everything so you all could read up on what happen incase you wasn't able to make it. I did what I could for order as questions and answers can be done twice in one session at times. I know it's alot, but it's all there! For those that were able to make it I truely hope you had fun, because I KNOW I had tons of fun tonight.
Atom republic
Race at 4:30
Winners:
Mew- zombie walk – 1st race
US_PRO – Hover bike LMO – 2nd race
Ra_The_Sun_King - Minikarts bundle – 3rd race
Atom – event – giving away zombie walk lmo's for the Zombie Walk Party on the 31st
AtomRepublic came tonight at 4pm (ET) to Party, Race, and Race again. As most may know, AtomRepublic goes to a lot of the Community Blog Parties and loves to join when he is sent an invite. When AtomRepublic arrvied to join us he said hello to everyone and got into conversations.
I asked him how he wanted to do the racing, so he went around in his 50cc Go Cart checking out the track. He said, "You do 3 laps, have to stay in the track - if a racer goes off the track he'll disqualify them, and the first person I see pass the finish line first wins a prize. He did this 3 times (had 3 races). This is the first time I've seen this sort of contest on Home and I have to say that it was truely neato to see it in action.
There wasn't a QA (Questions & Answers) session – we had so much fun we forgot to even ask Atom! AtomRepublic did happen to venture up near the spawn point out of my chat log radius, so he might have been answering a few questions up there (This was after 5:00pm (ET). We had a little after chat and went upon our business waiting on our next epic party with Hellfire Games at the Home Tycoon Train Station! So we did indeed party like we were kicking off Halloween this year of 2013!
Twitter - @AtomRepublic
Facebook - www.facebook.com/AtomRepublic
Hellfire Games:
Hellfire games arrive and say "This is pretty much the coolest gathering of avatars I've ever seen in Home." They say this is awesome and they want to get this party started with a question to the Community. "Anyone got a Novus Prime Stereo?" Some said yes and some said no. That happens with all the content coming out weekly right? (phew) I can't keep up!
As you may know, this event is just one part of Week 3 of Home Tycoon's Anniversary Celebration. They're also slashing the price on the VIP Pack down by 40% later today (2013/10/16) through the 22nd. This is their biggest discount in Hellfire Games history! And our City Showcase contest is still open for the more weeks! See facebook.com/hometycoon for info. So when you can say, "Happy Birthday Home Tycoon!" They Launched on October 3, 2012 in the US and Europe.
They hope to update Novus Prime in the future when they can get some more memory to work with. They'll have to revamp the space to get any extra content in there. They would love to add more missions and MAYBE even PvP, but it's a lot of work. Definitely raise the level cap and add new rewards for those at the very least.
They can announce AT LAST that their newest update is coming very soon! Home Tycoon: New heights have been submitted to QA testing, so the wheels are in motion! And funny that steven1230 mentioned a podium for Hellfire's QA sessions with the Community but more on that later….
Helicopters, amusement park, all sorts of new features and improvements. They say it's too early to announce a release date since it just entered the QA loops for testing, but they'll have a preview next week! Check facebook.com/HomeTycoon for a sneak preview of new heights during Week 4 of their anniversary. No worries if you don't use Facebook, they'll also disclose their announcement via the PlayStation Community Forums @ us.playstation.com/home-forums.
Someone asked "Does the Acorn Park have a roller coaster, tower drop, and Ferries Wheel?" The answer was NO! said Novus-Cooldown. (Ha-ha looked like some sort of inside joke while I go through all this) The Tourism bug is now fixed in the New Heights Update, so hold tight! If there is any other issues you're having please send email to them at info@hellfiregames.com.
16 people can fit in the cities (question asked by May2099). No bots planned, but they have improved the water and beach front design in the new update. No Airports, but they are bringing helicopters to the game instead. No Male Strip clubs planned, and they're sorry! (Hic-up). . Sony probably wouldn't approve. Secret stuffz?!!! Really? They just had two mini games that released in Home very recently. Sony EU also just announced the Giftinator 9000, so the cat's out of the bag there, Novus-Cooldown says. The Giftinator will use different currency than Home Tycoon Gold Coins and Novus Prime nebulon.
People have been asking for a Hellfire gift machine for years, so they're finally delivering this sweet stuffz for all of us to enjoy! And yes we'll be able to gift our self and others with the Giftinator 9000! It will also have awesome features never before seen in a gift machine in Home.
If we fly the Helicopter we'll be able to see for miles where we couldn't before – this means bigger visibility. They have extended the terrain in the new update. In terms of making the planner grid bigger, Home simply can't handle any more space. There are still no plans for Natural disasters due to lack of free memory (a question asked by RedVampire). There are also no plans for a Home Tycoon 2 yet, because the original Home Tycoon is only a year old folks! They do however, have ideas for a Novus Prime sequel, but they still have work to do on the first Novus Prime.
We'll be able to interact with three amusement park rides in the New Heights update. No Zoo updates in New Heights, although they did fix an issue with the rare Zoo discount.
Wish List: Water Park, Adding swimming to the beach,
Bloopers – Novus-Cooldown just spilled water all over his desk while trying to think of what else he could have missed. Just visualize this and you're golden.
Contest:
First Pick is ixarix, because the T-Rex is hilarious, Novus-Cooldown says. Ixarix wins the Obsidian Runic SpeedWings!
Second pick is onebtweentheeyes, because that purple blaze effect with the Nebulon suit looks awesome! They won the Gabe & Bael.
Thrid Pick is Steeler-Nation69, because he (Novus-Cooldown) is a sucker for Sleepy hollow. He wins the Moodies Moves!
Info:
Email - info@hellfiregames.com
Facebook - www.facebook.com/HellfireGames
Home Tycoon Facebook - facebook.com/HomeTycoon
GameMechanics:
GameMechanics showed up when they could and was able to answer a few problems they fixed. This was brought up via the thread made by them for bug fixes on their new Personal space. They loved the big group we had ready as he said "What a great group this is!" They have a few things they are looking at next and a garage is on the list. Just like any other Home Community Member, we want those club houses – though it seems they had no comment for club at this time. They say that the stock cars probably won't get an upgrade. They would also like to make a race track if Home can support it.
GameMechanics have to look at their sales to see if they can put more money into Home. They hope they can earn enough money so they can make it.
There is a solitary game in the basement of the SeaClyff retreat. If you play the game and win, you get the solitary game free to place in your personal space. If one of your friends has the solitary game, they can put it in their space. Then you or any of your friends can play the game and win it without going to the SeaClyff space to play that game.
GameMechanics has an items that take up less slot so be sure to check out their store. Be sure to check out their Facebook at www.facebook.com/gamemechanicsLLC and their twitter @GameMechanicsUS
What GameMechanics is focused on is games. What kind of games I ask and they was only able to disclose that they are sports based. Digital Leisure came so looks like Game Mechanics wants to hang out and chill with us! Sweet!!! They didn't have much to say about new content in the future, but things are in motion and ideas are brewing.
Info:
Twitter - @GameMechanicsUS
Facebook - www.facebook.com/gamemechanicsLLC
Digital Leisure:
Did you know that building a Casino isn't cheap? Yeah from what Digital Leisure says, it's not cheap what so ever!! The Western Frontier – they're finishing this up and if it isn't done by 2015 he won't have a job! It will definitely feel like an old western, with a touch of their humor in it. They personally think it is one of the best looking spaces in Home. But they're not objective. There is a dusty town, a saloon with swinging doors and you can watch showdowns at high noon. We will be able to have showdowns against other players and wager gold.
They will also have a showdown leaderboard based on ELO (basically compares our skill against our opponents) rating so player skill plays a role in that. So winning against a highly skilled player will give more ELO points than winning against a newbie. So in this system, even if you don't play the most games you can still be the leaderboard champ! They adapted this from chess ratings. They want to have it out before the holiday season, but they're in the middle of QA loops right now - So the space is going through the process! They're going to have a veriety of games for us to play - most of them are original. They kept a few oldies like blackjack just in case we miss it.
They have given us a way to earn gold. Obviously they would like if we paid, but they have given us a way to play now without having too. They don't have plans for anything higher than the penthouse right now, but they will have a personal space in the western frontier. They'll be continuing the tradition of giving us free personal space as well.
There's a free quest in the western frontier which will award us a campsite upon completion. They say the response to the personal casino has been good. The gaming machines and individual tables are by far the most popular.
They don't have Halloween Costumes because their art team is cranking out Western Costumes. They're going to give us a variety of western clothes so we can create our own outfits. We'll have to earn them by trading with other players. As we play games we will earn Trade Tokens which can be used in the trading post... In order to receive an item, we'll have to find a trading partner. We buy them what they want and they buy us what we want. It's like gifting (which they also have).
There will be multiple confirmations so we don't have to trade if we don't want to. The trade will not go through without both parties consent. Digital Leisure liked how Lockwood's gift machine created a social trading aspect, but they wanted to make it easier to organize a trade.
They do have a stagecoach racing game where we will be able to upgrade our stagecoach. Magic is a collectable card game. They say it's a lot of fun. They encourage everyone to check out the Western Frontier when it's released! We will be able to try the games for free as part of a quest. After that we'll have to mine or pan. In a way we'll be mining and panning for gold to play other games! While we're mining and panning, we'll be split between two teams. If you collect more gold than the other team, you get bonus gold. They say Mining is a faster way to earn gold than panning, but we'll need to buy a pickaxe to mine. They are limited time use and will last for 12 hours. There will also be a bundle so we can buy a week's worth at a discount! However, they are giving us a free pick axe to start with! We'll also be able to just buy gold – similar to the casino's chips.
They'll be updating the forums and their Facebook with screen shots.
Digital Leisure's Email – techsupport@digitalleisure.com
Digital Leisure's Facebook – facebook.com/digitalleisure
Digital Leisure's Twitter - @digitalleisure
Did you know that Digital Leisure actually made chess game for the Wii called Chess Challenge? mmhmm it's true!
Until next time - AtomRepublic is having a Zombie Walk Party on the 31st of October at 4pm (ET)!
Sony Computer Entertainment America LLC is not responsible for this promotion.
Oct 17, 2013
Very good writeup Bambi! Thanks for posting the notes!

Who Are the Playstation MVPs?
|
MVPs Terms and Conditions
|
PS Vita News
|
PS4 News
|
Follow me on Twitter
Re: Notes on QA Sessions
[ Edited ]
Oct 17, 2013
Here are pics for the event
Winners of AtomRepublics race:
Hellfire Games:
Game Mechanics
Digital Leisure
"Life is like riding a bicycle. To keep your balance, you must keep moving."
― Albert Einstein
Oct 17, 2013
Sounds like the Bash was a success Bambi, also thanks for the "brief" summary of projects in the works, sounds awesome! Maybe I can make the next Bash. :-)
GameMechanics
Game Mechanics Developer Registered: 11/09/2012
Offline
193 posts
Oct 17, 2013
"GameMechanics have to look at their sales to see if they can put more money into Home. They hope they can earn enough money so they can make it."
Why am I not surprised. A $20 personal space, no thanks. From what I've seen and heard, the majority of users share the same sentiment.

The guy could've made a decent buck from this place if it was priced right. Live and learn I guess............
Oct 17, 2013
Thanks for the fun evening everyone. Everyone looked awesome in their outfits. We'll see you at the next event!
Follow us: http://twitter.com/digitalleisure ------- Like us: https://www.facebook.com/DigitalLeisure
Novus-Cooldown
Hellfire Developer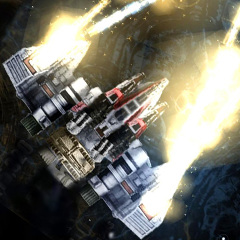 Registered: 02/18/2011
Offline
775 posts
Oct 17, 2013
I had a great time! Thanks for transcribing, and for posting the pics. I'll have my own pics up on our social media and newsletter later today!
Check fb.com/HomeTycoon for more pics in a bit.
__________________________________________________________________________
Like Hellfire Games on Facebook and sign up for our e-mail newsletter for exclusive updates & giveaways!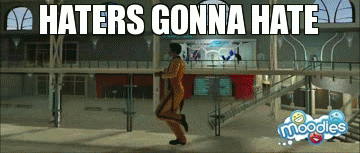 GameMechanics
Game Mechanics Developer Registered: 11/09/2012
Offline
193 posts
Re: Notes on QA Sessions
[ Edited ]
Oct 17, 2013
---

CMCSAVAGE wrote:


"GameMechanics have to look at their sales to see if they can put more money into Home. They hope they can earn enough money so they can make it."

Why am I not surprised. A $20 personal space, no thanks. From what I've seen and heard, the majority of users share the same sentiment.


The guy could've made a decent buck from this place if it was priced right. Live and learn I guess............


---
What we have seen is a huge positive response. Some people want better things in Home and are willing to pay for them. We are expecting good things but not making any business decisions until all the numbers are in.
At the event where all this happened some people were wearing $15 outfits (gold and diamond suits). There is a market for better items.
xHammerLane
Hekseville Citizen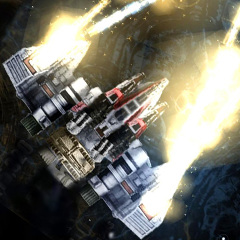 Registered: 08/18/2013
Offline
275 posts
Re: Notes on QA Sessions
[ Edited ]
Oct 17, 2013
"What we have seen is a huge positive response."
LOL, Umm?!
"Some people want better things in Home and are willing to pay for them."
A price tag doesn't make it "BETTER", GM. e.g. LOOT's Space Apt. - JG's Seven Winds - Granzella's Paris PH - LKWD's DI - Granzella GS's beach, etc.
ALL under $9.99, and arguably the BEST estates in Home!
This you already know, GM.