Reply
Topic Options
Mark Topic as New

Mark Topic as Read

Float this Topic for Current User

Bookmark

Subscribe
Highlighted
Re: New User need assistance with Sony Playstation Home
---

Lil_The_Pill wrote:



I m not going to sugar coat this;

Home is not a dating service.

If all you really want, is to find a RL Partner, get offline. Especially get off Home.

The great majority of long lasting, happy and healthy couples I have met in the past 4 years on Home, were all RL couples to begin with.

---
I couldn't agree more Lil.

Let's look over what Playstation Home was originally intended for, n still is for most people:
"PlayStation Home (also marketed and referred to as Home) is a virtual 3D social gaming platform developed by Sony Computer Entertainment's London Studio for the PlayStation 3 on the PlayStation Network. It is accessible on the PS3's XMB. Membership is free and requires a PSN account. Home has been in development since early 2005 and started an open public beta test on December 11, 2008. Home allows users to create a custom avatar, which can be groomed realistically. Users can decorate their avatar's personal apartment with default, bought, or won items."

Source: Wikipedia
The key word is "gaming" *not* "dating".
Now you are coming from Second Life, a place where people live out their fantasies in a 3D avatar world that isn't focused on gaming, n usually that's men who are afraid of commitment, however it is more focused towards "dating" I suppose, since it doesn't really have any multitude of gaming in it. Playstation Home's core is *gaming*, not just avatars running around to fulfill fantasies, although that can be part of it, it is *not* Playstation Home's core. Second Life is changing, gearing itself towards gaming, n from what I read that's one reason why they changed their TOS to become basically almost exactly like Sony's (in regards to users, not the developers within Playstation Home, even Sony has more sense than Linden Labs).
ObduleMuammar, Second Life is trying to become a gamers world just like Playstation Home, because over the long term there is more profit in such.
You are leaving a place that wants to become like Playstation Home, some say Second Life is looking to adopt itself to consoles.
Maybe so, but you are looking to leave a place that wants to become like Playstation Home??? A place that simulates virtual sex and such? Where, if you think about it, must obviously be filled to the brim with those not experiencing enough love and or sex in real life. Probably a better place for you, for now, based off what you are looking for, besides the obvious sensible choice, an actual dating site!
Playstation Home is *not* a dating website!
Playstation Home is a gamers social platform!
Play Playstation Home for gaming related fun and friendships, if you are a decent, sensible n worthy man, those qualities will become apparent over time to any real women that you meet through here. But *please* do not start out asking for a girlfriend or dates or goodness forbid "cam sex". This is not the place for that. It does happen, but foolishly n among those who mimic the people you left in Second Life.
I am married, please do not ask me for a date or anything, my friends list is full (of friends, not fakes) and staying that way.
People talk about finding each other in Playstation Home, n yes it can happen, but *do not go looking for it*, just be a friend, n if something happens, it happens over time. Otherwise put your money to better use n make a profile on a dating website.
Please play Playstation Home for gaming, friends, n maybe making machinima. It can be fun to role-play, as obviously, I am *not* an Empress in real life, but it is a fun ID to have. By the way, there is an Emperor, Your_Emperor, who is my husband in real life.
I suggest that if you must seek a new relationship through online n not in real life, then please start out with a dating website.
Any sensible adult would not seek a relationship through Playstation Home, it is much better to already have a relationship in real life, then start playing Home, together!
You are welcome to come play Playstation Home, for fun n gaming.
For relationships click the below link and be willing to pay a service fee for finding a worthy lover who also paid a service fee.
Thank you for inquiring about Playstation Home, but it is not a dating website.
buckallmighty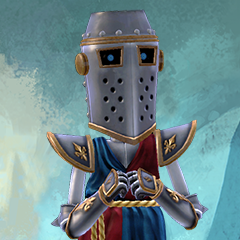 Offline
Re: New User need assistance with Sony Playstation Home
Re: New User need assistance with Sony Playstation Home
i have been a home member for average of 5hrs a day for 4 years now..
my advice is this.
dont look for love in home period. people are never the same in real life as they are in home.
so unless your looking for another divorce. i would try e harmony.com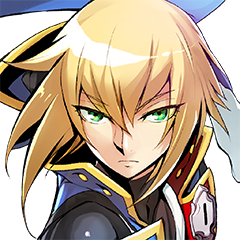 Offline
Re: New User need assistance with Sony Playstation Home
[ Edited ]
Why do people here keep proclaiming that Home isnt a service buitl around dating ..despite the fact that there is sexually provocative clothing everywhere, wedding stuff and erotic dances everywhere. Home might not be built around "dating", but it is built around inciting sexually pervasive thoughts and influences. I know people are going to try to argue with me despite their in-world female avatar wearing those Go-Go girls bikini briefs while dancing on a stripper pole LMO as they complain about all the perverted guys swarming them.
Edit: Aw, I was hoping for an enthusiastic response :/ .. Looks like no one here can elaborate on the correlation between dressing up as a half-naked stripper and sharing information about gaming. But I suppose the realization of one fact ( that frequently tends to be consistently ignored) can lead to the answer as to why some people see PS Home as a "dating" site.
Peace!
Re: New User need assistance with Sony Playstation Home
Re: New User need assistance with Sony Playstation Home
lol lmfao
PSN Home is a community not a game. there are games in Home but its a community first.
i have seen a half a dozen real life marriages come from nice people who met in the Home community. i also seen everyone one of them divorce except 1.
theres a lot of people who grew to date each other from the Home community. if you find a mate i would suggest this course of action.
But still the best advice is do not use Home for the intentions of dating. if it happens and you find a significant other there great. but to go in the Home community looking for it? there are much better options out there on the internet of people who share your same interests and ambitions.
going in the Home community looking runs the risk you will make the troll list.
buckallmighty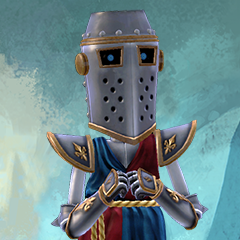 Offline
Re: New User need assistance with Sony Playstation Home
[ Edited ]
I agree too.. But i hate that that is in fact what it has turned into. Hate it even more since i pretty much watched it happen. Cant say i didn't try to fight it.
When i signed up it was all about the games. And "meeting other people with the same interest... In games". Just been really hard to stay away from it since it turned into a facefarmersharmonyminglebook runnoff cause i was there when it was gaming related and i keep expecting it to eventually return to its roots( in vain ). Never was very good with goodbyes.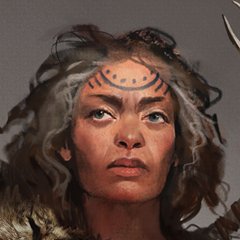 Online
Re: New User need assistance with Sony Playstation Home
eHomie.com
Where your future soul mate awaits.
=+=Irresponsible kids are raised by irresponsible parents who were once irresponsible kids themselves.The vicious cycle continues.=+=
[/IMG]
XBoxisbetter545 Offline
Re: New User need assistance with Sony Playstation Home
---

Bradley_Davis129 wrote:
Please do not respond to the op. He is a troll. And if he's not god forbid me going on second life.

---
you're a troll bradley, you're a troll