Reply
Topic Options
Mark Topic as New

Mark Topic as Read

Float this Topic for Current User

Bookmark

Subscribe
Re: New User need assistance with Sony Playstation Home
[ Edited ]
Welcome to NA forum, ObduleMuammar.
In my opinion, Playstation Home is not for online dating. It is just for meeting gamers. It is nearly impossible to find real girl gamers who are looking for dating here. For dating, I'd like to recommend other dating services.
If you'd like to meet foreign girls,you'd rather use international dating websites. As you live in Dubai, you have very good chances to meet foreign girls who work or live there. There are many good places to meet them.
For example:Jumeirah Beach, Russian Beach,Safa Park,Ski Dubai, Marina Markets and so on.
My grandfather used to live in Saudi Arabia more than 20 years and traveled to Dubai ,Abu Dhabi and Bahrain.He said Dubai and Abu Dhabi are excellent. I wish to visit these city-states in the future.
Peace be upon you.
Re: New User need assistance with Sony Playstation Home
---

ObduleMuammar wrote:


Good evening friends,

I am ObduleMuammar. I am 36 year old architect living in Dubai. I began using Sony Playstation Home just this week, and enjoy it alot. I have shifted from using Second Life after changes happen I did not like but I hope to love Sony Playstation Home as much as I loved Second Life.

I am a greenhorn just learning the ropes using Sony Playstation Home, so bear with myself if I seem out of the loop in terminology and understanding of how the Sony Playstation Home works. It is an astonishing feature offering me with many pleasures and opportunities to meet exciting individuals. However; I do not understand some intricacies with using the Sony Playstation Home and I am pleading with you to offer great assistance to me.

When adventuring in the Sony Playstation Home, I meet other avatar people and try to understand them and build relationship with them. When I used the Second Life, I built online relationship that blossomed to engagement. Ultimately I am divorced, so I aim to meet new partner. But when I work to meet new partner with women on Sony Playstation Home, women avatars disclose in the chatroom they are not women. This I do not comprehend. Maybe because I am a greenhorn to Sony Playstation Home.

I wish to understand what is happening and what I am failing at and look for assistance so I may enjoy my experiences on the Sony Playstation Home. I may be reached through Sony Playstation Home or through the XMB on my Playstation system.

Peace.

Obdule

---
Welcome to ps Home Obdulle and the fourms!
I think it has been said that Home is not a dating site! so I am not going to elaborate on that subject further lol I think the fourms here has had enough of those kinds of post! But to help you understand further there is a few reasons why people use female avatars who are not female some reasons are not as nice as others!
1. They see it no differntly then playing a game with a Female lead such as Tomb Raider, Metroid, Mass Effect, Heavenly Sword, ect.
2. People who do not eh how should i put this Gender identiy would probably be the best way to describe this one.
3 Trolling some people like to get kicks out of people hitting on random people online.
4. this is probably the worse but as one person said they like to scam people for PSN cards and Gift Machine items.
I am not against "dating" on Home or Online but keep in mind there are people who are malicous and crule to people to get things they want, In short this is the Internet and anyone can be anything! It was once said on the forums in a post simular to this i forget who now, that "The Internet where Guys are Girls Girls are Guys & Kids are FBI agents" so becarfull Obdulle and take care
Honestly it wasn't suggestive at all it was quite blatant!
smokingpistol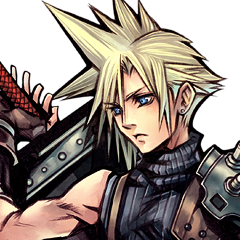 Offline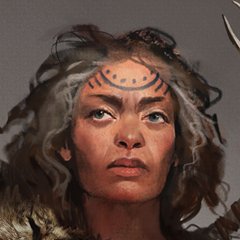 Online
Re: New User need assistance with Sony Playstation Home
Stick to legitimate well established dating sites and put what you've stated here in your profile.
I'm sure your odds of success would be much be greater.
=+=Irresponsible kids are raised by irresponsible parents who were once irresponsible kids themselves.The vicious cycle continues.=+=
[/IMG]
Re: New User need assistance with Sony Playstation Home
[ Edited ]
Obdule : From reading your OP, you believe Home is
" offering me with many pleasures and opportunities to meet exciting individuals "
" I aim to meet new partner ".
" look for assistance so I may enjoy my experiences on the Sony Playstation Home ".

I m not going to sugar coat this;
Home is not a dating service.
Forumers don't wear purple velvet suits, have gold teeth, sport canes, or drive cars with nakey flying lady hood ornaments perched upon a gold radiator.
If all you really want, is to find a RL Partner, get offline. Especially get off Home.
The great majority of long lasting, happy and healthy couples I have met in the past 4 years on Home, were all RL couples to begin with.
Otherwise, people of whatever gender and sexual preference, change partners like a revolving door.
Here, let me put this into perspective. For fun, on a newbie Alt account, I went to the Hub. I threw a controller and a keyboard in front of one of my Dobies. After a half hour of bewildering text, walks, poses and dances, she had received 8 date requests, and 2 Cam offfers.
No dice : she is too young to date.
No sugar coating, remem ?
So, I won't say good luck, I'll say good grief.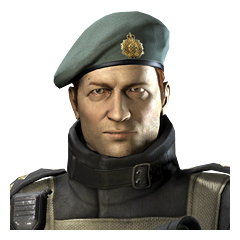 Offline
Re: New User need assistance with Sony Playstation Home
[ Edited ]
hi op and all this video is always been what home is about. this is what i always seen home is about. here is also more about home too at this link http://en.wikipedia.org/wiki/PlayStation. i hope this help tc and have fun