Reply
Topic Options
Mark Topic as New

Mark Topic as Read

Float this Topic for Current User

Bookmark

Subscribe
Highlighted
New User need assistance with Sony Playstation Home
41 replies 851 views Edited Oct 9, 2013
Good evening friends,
I am ObduleMuammar. I am 36 year old architect living in Dubai. I began using Sony Playstation Home just this week, and enjoy it alot. I have shifted from using Second Life after changes happen I did not like but I hope to love Sony Playstation Home as much as I loved Second Life.
I am a greenhorn just learning the ropes using Sony Playstation Home, so bear with myself if I seem out of the loop in terminology and understanding of how the Sony Playstation Home works. It is an astonishing feature offering me with many pleasures and opportunities to meet exciting individuals. However; I do not understand some intricacies with using the Sony Playstation Home and I am pleading with you to offer great assistance to me.
When adventuring in the Sony Playstation Home, I meet other avatar people and try to understand them and build relationship with them. When I used the Second Life, I built online relationship that blossomed to engagement. Ultimately I am divorced, so I aim to meet new partner. But when I work to meet new partner with women on Sony Playstation Home, women avatars disclose in the chatroom they are not women. This I do not comprehend. Maybe because I am a greenhorn to Sony Playstation Home.
I wish to understand what is happening and what I am failing at and look for assistance so I may enjoy my experiences on the Sony Playstation Home. I may be reached through Sony Playstation Home or through the XMB on my Playstation system.
Peace.
Obdule
smokingpistol
Ghost of Sparta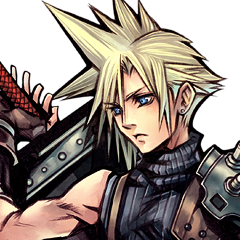 Registered: 11/12/2010
Offline
9504 posts
Re: New User need assistance with Sony Playstation Home
Oct 9, 2013
Hello and welcome to both Home and the forums. About the men dressed as females -there are many. They do this for many reasons. As Home is for gamers to chat and not neccesarily a dating service you will find that many people will become unfriendly once you mention relationships. Home has many users of all ages as well so you never truly know if you are talking to someone very old, very young, someone inbetween, a guy or a girl. Just a human. Like in real life, relationships take time both friendship and romance so take it slow get to know people.
smokingpistol
Ghost of Sparta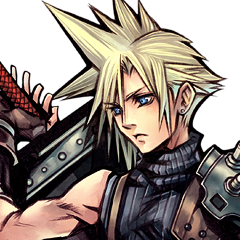 Registered: 11/12/2010
Offline
9504 posts
Re: New User need assistance with Sony Playstation Home
Oct 9, 2013
you are very welcome Obdule and the honest answer is yes sometimes. But there are many others who just like to LOOK at a female avatar because they like the look better than male and some who like to roleplay etc. It can be at times hard to understand that possibly but the world is only digital and some people like to project their real selves and some like to pretend they are others as well. There are some who like to cause trouble as well like elsewhere in the real world or internet as aways but its best to either avoid or ignore drama. I think in Home you get back what you give in whether you are a negative or positive person
Re: New User need assistance with Sony Playstation Home
Oct 9, 2013
I suggest not going into Home with the intention of meeting someone and starting a relationship. Just go into Home with the purpose of playing games, exploring and perhaps making friends.
Now don't force the "making friends" part. I suggest maybe participating in a few of the games that allow users to chat with one another during gameplay. Games such as Poker, Bowling, Pool or a few others. And talk about the game you are playing (Home game) or even a PS3 game that you may have in common. Avoid such questions as to age, sex or location until you are each comfortable with the other. And avoid using PMs (Private Messaging). Or as I call it, whispering in each other's ears.
If the other person asks you to slow down or back off, please do so. And I wouldn't add each other as a friend until after you have at least conversed for a while. And if the person says no, please accept it with grace. Perhaps you will run into each other at a later time and maybe then you'll both feel it's okay.
Never rush anything or force anything. Take your time.
As for female avatars turning out to be male (at least they were honest with you), sometimes it can be reversed. People do this for any number of reasons. Please accept it and respect the person behind the avatar. First and foremost we are all gamers.
If you have any other questions or concerns, you can contact me privately, either here or via the XMB.
Welcome to your new Home!
The way you play the game is the way you live your life.


Bradley_Davis129
Uncharted Territory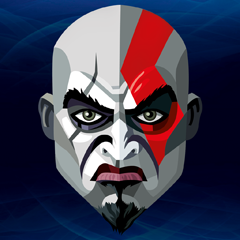 Registered: 07/09/2012
Offline
1523 posts
Re: New User need assistance with Sony Playstation Home
Oct 9, 2013
Maybe he is trolling after all, but I'm surprised anyone is taking this thread seriously. Oh well. Was funny at first, but like any played out joke, it wears off quickly.
Sony's PlayStation Home updated mission statement...
"Like it never happened"
- Stand for something better than mediocrity and don't disguise it as adequate, when clearly it is far from that to anyone willing to be objective and unbiased. -
Re: New User need assistance with Sony Playstation Home
Oct 9, 2013
---

Bradley_Davis129 wrote:
Please do not respond to the op. He is a troll. And if he's not god forbid me going on second life.

---
If anyone has an issue with the OP, I suggest either ignore the post or report it. Or take it at face value.
The questions that had been asked are valid ones that new users often ask. I suggest that if we must reply, to do so as if we were helping a new user to Home and the Home forums. For all we know, there may be a new user who is simply reading the forums and is to shy to post. Being friendly and helpful here may encourage them to interact with the Home forum community.
The way you play the game is the way you live your life.


Re: New User need assistance with Sony Playstation Home
Oct 9, 2013
Playstation Home is boring it's full of Ignorant people meaning nobody speaks to you the only people that do speak to you are males that are female on Playstation Home saying "i love you" if you asked that same question when Playstation Home started it would be positive your not missing anything on Playstation Home unless you want your chat-log clogged up of Spam & you want to see bad language which Sony has failed to stamp out there's no SCEE Moderators on Playstation Home so nobody to hang out with get a PS4 at least that rubbish won't be on PS4
Re: New User need assistance with Sony Playstation Home
Oct 9, 2013
To back up the troll's claims..there has been a recent change in the SecondLife policy, though it has more to do about intellectual property rights than it does social interactions. Here's the policy change:
http://www.hypergridbusiness.com/2013/09/outrage-grows-over-new-second-life-terms/
Obdule, if you are who you say you are firstly welcome to the North American Home forum
and welcome to Home! Men play as women in Home for a number of reasons. I know you will probably want to understand what reasons those are so I'll list some. As with anything there are genuine reasons and good intentions, as well as more shady ones.
--Because they are undergoing personal changes in their body in real life.
--They feel they are born in the wrong body.
--To see what it's like playing as a girl.
--Because they treat it like a game and/or they prefer the look of a female avatar.
--No one will talk to them as a man so they play as a woman to get attention.
--Somehow they think all the women that don't like them are lesbians, and being one in Home will get them success with women.
--To irritate lonely people such as yourself.
--In the forums and any miniature-celebrity section they want influence, and find it easier to get influence as a sexy female persona than as a guy that can get by on his own qualities and credibility.
--They might be testing something out or reviewing female content.
--They might be a female avatar because an event or photo competition requires it.
--Might be for a machinima or video recording.
And there's probably a lot more reasons!
Hope this helps.
Jersquall: Any new news on Home on PS4 yet?
Tempest_Fire: Due to a shifting landscape, PlayStation Home will cease publishing new content on November 12, 2014.
@conrad_max
CookieConchetta
I Only Post Everything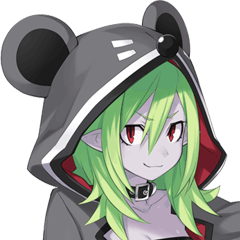 Registered: 09/05/2013
Offline
954 posts
Re: New User need assistance with Sony Playstation Home
Oct 9, 2013
LOL this thread is odd at best. Welcome to North American ps home forums and community. As for ps home vs other communities. All different I like ps home because it offers more gated community system, only thing for purchase is from stores, it's well supervised albeit mostly background and after the fact, but moderators do exist. As for people cross dressing, not going to beat a dead horse here... Most everyone has said possibly why's but don't expect a relationship within PSN. Yes it has happened and will happen... But the intent isn't for dating. Many people you see snap about dating on home usually gotten negative results and it's to fight u off most times an cases it's because hiding behind avatar isn't them as back to reasons the reasons why cross dressing anyway. Or some cases taken advantage of, buying PSN cards for favors and u can imagine how it ends if they acting snappy. Just examples, majority of ps home users as I found out lead lives that that cause them to hide on home.(some it's safety net, hide and have fun, some it cuz too ashamed. Etc) Again all examples not all pertain to everyone doing any specific act..but Take all this into account and equal terrible result if u want more then a online bestie. I trust majority of users I meet online and take everything face value. Anyway good luck on ur endeavor of finding comparability
hopefully as friends
its sticky and ickey