Reply
Topic Options
Mark Topic as New

Mark Topic as Read

Float this Topic for Current User

Bookmark

Subscribe
Highlighted
[NEW CONTENT] Coming April 17th, 2013
78 replies 2008 views Edited Apr 16, 2013
PlayStation Home Update: New Game Alert! Lock-a-doodle Arrives
by Cade Peterson // Community Manager, PlayStation Digital Platforms
This week in PlayStation Home, Lockwood introduces Lock-a-doodle, Granzella releases new clothing, Konami's auras are now available to the public, and nDreams introduces nGear, a collection of locomotions to zip around in. There's more below, and don't forget to get engaged with the PlayStation Home Community on the PlayStation Forums.
Lockwood – Lock-a-doodle
Not everyone can draw, but everybody doodles. Lock-a-doodle turns that doodling into a competitive social game. Choose a word and Doodle it for a friend to guess, or accept their challenge to guess something they've doodled. There's also the option to broaden your horizons by playing with another Doodler chosen at random by Lock-a-doodle. Obtain more words, colors and stickers to make your Doodles better, brighter and more varied. Doodle Packs can be purchased via the store or the Gift Machine.
Konami – Auras
Konami releases their latest batch of Locomotion Auras this week. Which of these auras represents you?
Granzella – New Clothing
Hostess
The Sexy Gorgeous Dress with a plunging neckline and a daring slit, and the Cutie Frilled Dress with a ruffle mini-skirt. Additionally, the Gorgeous Hairstyle decorated with a corsage brings out a sense of beauty from the eyes. Come on, get decked out in gorgeous and cute outfits and hit the night scene!
Casuals
The comfortable Turtleneck has a loose collar and the Balloon Skirt swells outward from the hem. Furthermore, depending on your mood you're able to choose between wearing black or white tights, or you can choose no tights. This line-up has three color combinations available. Red and black, white and pink, and light and dark gray. With a soft silhouette, this outfit will showcase your femininity!
nDreams – nGrear Locomotions + New Animations and Poses
nGear Sports Car Locomotions
Jump in the driving seat of your very own sports car and cruise around Home. nGear from nDreams gives you the freedom to express yourself. They are available in three models with various colors and the Premium Sport model even has its own sounds, press square to rev that engine.
Show Off Gesture Animations
It's time to show off just what your body can do with the Show Off Gesture Pack. One handed push-ups? No Problem. Handstand push-ups? Easy. No handed push-ups? Now that I have to see.
Break Dance Poses
Three awesome breakdance poses in one gesture pack. Pull off the Pike, Hollow Back and Baby break dance poses and watch as your friends ask, "How do you even do that!?"
VEEMEE – MyGym, Wrangler, Billabong + MyBedroom
MyGym
Is your avatar getting a bit chunkified from all that sitting down on comfy Home furniture? Well it's time to shed those pounds with the VEEMEE MyGym Running, Rowing and Cycling machines. Train everyday to increase your fitness level and earn tokens to spend in the MyGym store. Choose from fitness clothing (six pack and buff torso is included), weights rack with dumbbells, or show off the whole new virtual you with the MyGym Jogging and Tumbling Locomotions. Max that envelope.
Wrangler
VEEMEE are releasing a new selection of Wrangler clothes in Home today. There will be a range of shorts, tops, jeans, jackets and sweaters including the men's Authentic Night Shine Jacket and Jet Black Kay T and the women's Lorrie Cardigan and Jolie Short Sleeved T. These items join a wide selection of Wrangler content already available in the VEEMEE store so why not drop in and take a look. You're sure to find something that fits.
Billabong
There is a great new selection of clothing this week from Billabong. Hats, shorts, shirts, sweaters, trousers, dresses and 2-part bikini bundles are all included in the collection with stand out items such as the Black Heather Bezzle Fleece for men and the Just Peachy Beach Me top for women as well as the Love Bucket dress which is a timely addition to your spring wardrobe. There are also two new elegant 2-part bikini bundles; the Reina Charcoal Bundle and the Nicole Black Bundle.

MyBedroom
Check out the new Burgundy MyBedroom furniture from VEEMEE. As with the Teak MyBedroom furniture there are 12 items for the complete bedroom experience. An interactive double bed you (and a friend) can lie on as well as wardrobes, cupboards, chests of drawers, a mirror, a vanity table with stool, and a bedside lamp. Sweet dreams.
Clearasil® – Kart Racing
Head on over to the Clearasil® Kart Racing track and fulfill your need for speed. You can win a cool racing helmet just for playing, but you'll also want to keep racing until you've got each speed boost location memorized. Check back again in two weeks to beat the target times, earning points to unlock a custom racing jacket courtesy of our friends at Clearasil®.
x7 Update
This week in exclusive VIP nightclub x7, there is a new exclusive value bundle, new Billabong beach wear and Wrangler clothing items from VEEMEE, new Airband animations from Lockwood, and new Boosts and Dragon mounts from Konami. Head to x7, take the elevator upstairs, check out these fine items, then dance the night away!
Mall Update – The Virtual Item Showcase, Volume 84
Magnus is back again, sharing with us all the hottest new items this week. Check out the video below for all the details. Highlights include new Auras from Konami, new locomotions you can drive around in, new clothing from Granzella. Enjoy this week's Virtual Item Showcase.
See you in PlayStation Home!
GlassWalls
PlayStation Community Manager (Retired)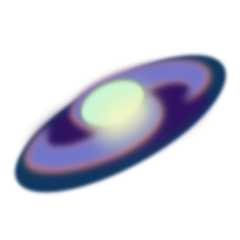 Registered: 04/20/2009
Offline
2875 posts
Treasure Hunter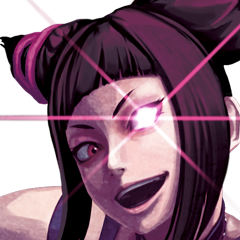 Registered: 04/23/2012
Offline
5870 posts
KarateChampChad
Ghost of Sparta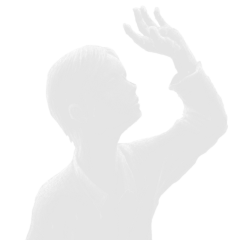 Registered: 02/03/2010
Offline
10662 posts
Re: [NEW CONTENT] Coming April 17th, 2013
[ Edited ]
Apr 16, 2013
Where the hell is this?


Deadly Premonition
For those of you without fortune-telling coffee, listen here! To mark the coming of 'Deadly Premonition: The Director's Cut' on the SEN Store, Rising Star Games will be releasing an animated Raincoat Killer costume and axe in Home. However if terrorising townsfolk isn't your thing, we also have the adorable companion, Willie the Dog. So catch them this week before they catch you.
New PSN ID for PS4: Redd-Axel

Come check out my Twitch TV channel, will be streaming various PS4 games from time to time http://www.twitch.tv/reddaxel
smokingpistol
Ghost of Sparta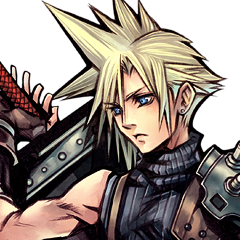 Registered: 11/12/2010
Offline
9504 posts
Re: [NEW CONTENT] Coming April 17th, 2013
Apr 16, 2013
Clearasil Promo?!?!? YES good good good good I know people will complain but thats a GREAT sign. More advertisement partners = always a good thing for Home.
At first glance this seems a tame update but this is the most excited Ive been in a while.
Cant wait to play Lock a doodle and Konami is supremely awesome for bringing us more X7 stuff. Konami = my savior
Re: [NEW CONTENT] Coming April 17th, 2013
Apr 16, 2013
Re: [NEW CONTENT] Coming April 17th, 2013
Apr 16, 2013
Are you feeling OK GW ?
LOLLLLLLLLLLLLLLLL
I'd better get a medical team in here just too make sure.
---

GlassWalls wrote:


Here you go! The entire blog, EARLY!

---
GlassWalls
PlayStation Community Manager (Retired)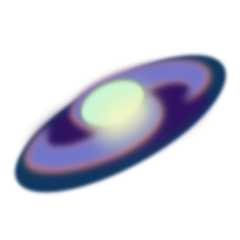 Registered: 04/20/2009
Offline
2875 posts
Re: [NEW CONTENT] Coming April 17th, 2013
Apr 16, 2013