Reply
Topic Options
Mark Topic as New

Mark Topic as Read

Float this Topic for Current User

Bookmark

Subscribe
Highlighted
My opinion on PS Home MVP/Guides
[ Edited ]
33 replies 1010 views Edited May 28, 2013
While chatting with a friend of mine in PS Home, a certain recent forum thread was discussed. Although reluctant at first, I was then persuaded by my friend to post my opinion in a thread on the forum. So here it is..
First let me say, I actually do think Sony made the right choice in choosing who the current MVPs are. From what I can see they are polite and respectful, even when under fire. I'm pretty indifferent to them, personally. But I think Home is better with them than without! I see some people have issues with them.. I don't know why they have issues with the MVPs for sure , but I suspect it might perhaps have to do with a user's jealousy and resentment from not getting picked to be one of the new MVPs and losing their chance at the coveted "MVP" title. ( Lol, I think thats a silly reason honestly.. but its just a hypothesis of mine)
My friend, whom I was talking to, seemed to have an issue with certain Home MVP's broadcasting the fact that they are MVPs needlessly. While at first that might sound unreasonable, there might be more to it than that. To me, being an MVP doesn't mean anything too significant , really.. You are good at helping people who use Playstation Home and sometimes other Sony products. Good job! .. It doesnt mean that you are some paragon of virtue or anything like that. And also while we are at it, I also notice that while certain Home MVP are criticized for broadcasting their MVP status or otherwise pontificating, they will make the claim that they believe "they are no better than anyone else" / "the same as everyone else"..
But if that was the case, then why make the distinction in the first place?
One doesn't need to be an MVP to be a benefit to the Home community. If someone agrees with that statement, they should also agree with the fact that a person doesn't constantly need to remind people that they are MVPs as if it is some type of "badge of honor". Unless someone is in need of help, I think the subtle self-promotion should stop.. really, it can be understandably aggravating. But this leads me to my next point and probably my most important and opinionated one; I'm probably gonna get chewed out for this, .But I feel it must be said..
While I think the Home MVP do a decent job with helping the "noobs" get acquainted to Home's mechanics, I still feel that Home Guides don't do enough to help Home. A lot of detractors of the MVP program make this claim as well, although I don't feel their views are as thought out as mine are.. I don't feel that MVPs are useless , nor do I feel that they are lazy. What I do feel is that they can and should do more. It's no surprise that PS Home is dying, there's no guarantee that it will come on PS4. There's little-to-no first party support. But the biggest thing that worries me is PS Home's dwindling userbase.. I think we can all remember about 2-3 years ago when PS Home had loads of avatars in just about all of the popular spaces.. Now I feel its about half that amount ( I could be wrong ).
IMHO, I think the MVP's efforts should be more focused on attracting new users to Home from outside sources like the internet (Non-video gaming websites-focused websites/ non-Playstation-focused websites mainly) and even real life (if you have the guts) .
You should want people who have never thought of trying Playstation Home to try it. (Also , when posting Home promotional material on other websites, you should also try to avoid using your PS Home Avatar to express yourselves online.. You want to draw people to Home, not creep them out ..
Just my 2 cents =P )
More users = more profit for Sony = Higher chances of Home surviving the transistion of the company's focus from PS3 to PS4.
Helping noobs is okay... but its ultimately pointless, PS Home is simple enough to master on the first hour or two and many people who use it get bored of it so fast , they are hard-pressed to ever try it again. And while what I said might sound like a lot of effort.. Isn't that precisely what the MVPs signed up for? To better the Home community?... What better way to do that then by increasing its population by being pro-active? Better the Home community by going outside the realm of PS Home and drawing new people to its welcoming community. To the people who are always being criticized for broadcasting your MVP status, you should be the first to support this ideal.
It might even actually earn the respect of some of the detractors of the MVP program.
EDIT: Also , i forgot to mention that not all MVP talk about their titles... I can say those few who dont pontificate are actually the ones who want to blend in with the rest of us. X3
lauranichole25
I Only Post Everything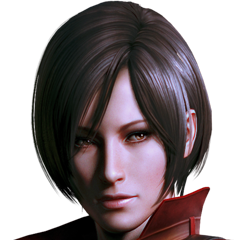 Registered: 03/08/2013
Offline
819 posts
Re: My opinion on PS Home MVP/Guides
May 28, 2013
King_xO-AsSaSSin
Treasure Hunter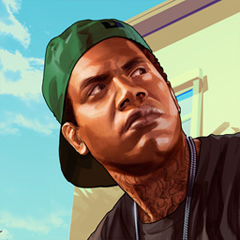 Registered: 08/18/2012
Offline
4550 posts
Re: My opinion on PS Home MVP/Guides
May 28, 2013
" Isn't that precisely what the MVPs signed up for? To better the Home community?"
Of course it isn't. They signed up because there was an open application and they wanted to see their names in red.

If you look at the list of who recently got picked, it's a joke.

One does nothing but copy and paste, one has hardly any forum activity at all, one had a sig that basically said "don't talk to me", and so on and so on. Great team we got here. Obviously it wasn't what you know, but who you know for some.

There was a "few" that deserved it, "few' being the key word. It makes you wonder how many applications they actually received.

As far as the guide part of it, totally useless, always has been, always will.

There's always going to be two camps on this subject. The one's who see it for what it is, and those who defend it, which happens to be the people who are in it, go figure.

Re: My opinion on PS Home MVP/Guides
May 28, 2013
I admit that some mvps are helpful and do what their supposed to. But then theres the others that think it makes them some sort of celebrity on the forums here. I also noticed that a few of them have a clique on here where they only kudo each other and their friends, and tend to get insulting towards noobs who are posting for the first time.
Gaming Beast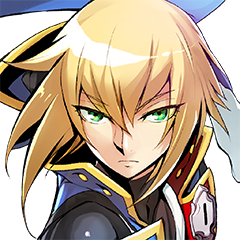 Registered: 01/29/2011
Offline
1633 posts
Re: My opinion on PS Home MVP/Guides
May 28, 2013
lauranichole25
I Only Post Everything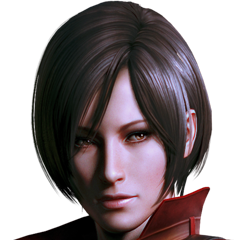 Registered: 03/08/2013
Offline
819 posts
Re: My opinion on PS Home MVP/Guides
May 28, 2013