Reply
Topic Options
Mark Topic as New

Mark Topic as Read

Float this Topic for Current User

Bookmark

Subscribe
Highlighted
More than just a Homepage
20 replies 251 views Edited Jun 13, 2013
Admittedly I am a Home addict... ripe for an intervention. I love Home and spend as much time as I possibly can there. Sometimes in my real world I can imagine bubbles above peoples heads (seriously). I'm not ashamed nor do I feel bad for enjoying something as much as I do Home. Its my fix -but I didn't always know that it existed. As a matter of fact, I had my PlayStation3 almost a month before one morning my room mate asked 'Have you seen that little game with the little people in it yet? ...something Home?' That whole time I had flipped past the Home icon assuming that it was Sony's homepage. It was right under my nose that whole time. I imagine this to be the case for a lot of other Playstation users. When I am at work, and people ask me what game I play, I say Home.... usually they are all like 'huh? What's that?' sk I explain and they are all 'Oh you mean the Sims...' people don't seem to know that Home exists for the most part and Sony certainly hasn't been doing a lot to promote it. I was in Midway last night, Sodium, you pick the spot...and I realized that those places used to be packed. You'd be hard pressed to find ten lost souls wandering around. My heart was a little heavy as i reflected on days past while the haunts of this very forum rang through my mind...'Home is dying'.
In that I love Home as much as you likely do, this burdens my mind and weighs heavily on my spirit. It makes me wonder if we can turn things around and revitalize our own small portions of Home by introducing new people to Home. By helping new members so that they too grow to love Home as we do and by promoting a sense of good citizenry. Like children, dogs and most things ...you get back what you put in. Lets all put in just that one measure more and pay the dues expected to encourage new growth and a bright future for our one commonality. The thead that links us all, our Home.
Re: More than just a Homepage
[ Edited ]
Jun 14, 2013
HOME is a great program, with a ton of potential left for the developer who cares to exploit it. Unfortunately, it carries a somewhat negative reputation amongst core gamers and has since its inception. This attitude was further exacerbated by a similar attitude expressed by both print and online journalists. I can remember several snarky articles published on one gaming news outlet in particular that made me wonder if the developers had wronged the author in some fashion. Shedding the established perception amongst gamers that HOME is nothing more than a glorified chat room is key to prolonging the life span of this program.
I can think of a few improvements to the program that would make HOME more user friendly to those who may be embarking on the experience for the first time. Primary among them would be a more thorough tutorial that rewarded the user upon completion of tasks designed to teach them the ins and outs of the user interface. This would provide incentive to play the tutorial to conclusion while simultaneously familiarizing the user with a control system that can be fairly daunting to a new user. Additionally, HearItWow published a video with regards to interaction with other users in-world that I feel is required viewing for first time users. Often you see new arrivals in HOME mocked or ridiculed by veteran users for committing minor and understandable breaches of HOME etiquette because they simply did not know any better. A little knowledge of what is or is not acceptable behavior can go a long way towards improving interactions between those new to HOME and those who have been with the program from the very beginning.
The Total Game Integration program was one of the more innovative ways to create anticipation for new titles on the Playstation platform and a real showcase of the strengths of Home as a promotional tool. The reintroduction of Total Game Integration is essential to making HOME relevant to all Playstation owners.
As an aside, should HOME fail to transition to the Playstation 4, have you considered DC Universe Online? It is free to play, has a thriving community, and offers a ton of content to explore before you ever touch any of the paid content. Also, it is confirmed for the Playstation 4.
Uncharted Territory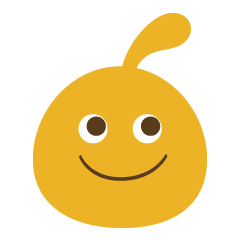 Registered: 12/01/2011
Offline
1406 posts
Re: More than just a Homepage
Jun 13, 2013
Thank you for the well thought out perspective. DCUO is nothing like Home tk me so it would never pacify my need for Home. My simple point is to encourage each member of this forum to try to bring someone new into Home as a means of broadening the user base as one of the only personal means at our disposal of revitalizing Homes population. Thank you for your intellegent respone. I appreciate your perspective.
Re: More than just a Homepage
Jun 13, 2013
I remember getting on home and making my avitar look like me. Then doing nothing with it for months. Just popping in and out from time to time. It was not until I realized that you could win free items for your avitar did I actually start playing home more. I got into the Miz Fortune game at Midway. I think I made my first forum member meeting there with ooHinatta... lol. I was wearing my C3po costume. (That was the first thing I ever bought in Home) She asked me (C3po) what I was doing there. I said It was my day off so I decided to go to Midway. I ended up looking for cheat sheet on the patterns for miz fortune so I could beat the games... lol. Home has come a long way since then and so has all of us. I can only hope that Home's future is bright so that we can have many more good memories.
Re: More than just a Homepage
Jun 13, 2013
My online husband is looking at Second life as an option. I have an account there, but I never played it, because I heard that it is a rough crowd there. Once I know he is there though, I will probably start playing there too.

Thanks Asuka424 for the Signature
Uncharted Territory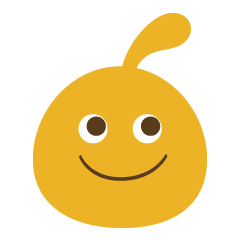 Registered: 12/01/2011
Offline
1406 posts
Re: More than just a Homepage
Jun 13, 2013
DMC... you know I think you are awesome.... thanks for contributing
...I love miz fortune and I used to get so very aggravated with her but she certainly made for some great times.
Uncharted Territory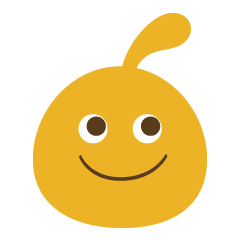 Registered: 12/01/2011
Offline
1406 posts
Re: More than just a Homepage
[ Edited ]
Jun 13, 2013
I have met more than a few users who found HOME through the rewards offered by titles like RedDeadRedemption or Tekken 6. Were it not for those rewards, some of those users may never have even thought twice about HOME. A renewal of that particular aspect of HOME would further the agenda of bringing more users in as well. MrFirstPlayer is absolutely correct in his claim that community growth is a responsibility of every good HOME citizen, but how best to accomplish that goal?
Re: More than just a Homepage
Jun 13, 2013
I agree with almost everything in this thread, with the exception of the DCUO. DCUO is a great game, but like it was said before it is not Home, and to really be able to play higher level stuff, you have to pay to play. But back to the talks about Home, to say it has lost some of its flavor, thats true, you see it going to this places in Home and they are like 'Ghost towns'. But that is why my club, which btw is growing 3 clubs strong, try to have events at these places to show, specially our new members, places like this are around. You brought up the Sodium Hub, just the other day we had an event there, and was able to PACK the server in less then 15 minutes. And since then, alot of our clubs members that didn't know about the space, have said they have found a new place to hang out. This is where, like you said the community needs to help out the new members in Home, but I also feel that we can only do so much. If they brought back the event tab in the activity board in the Hub, that would be a start. Yes it was bugging with a bunch of fake events, but why not do it where you post something on the forums with a flyer attached and then it gets input into the Event board. Event the event calender, heck alot of events are put on that, why not put that in the activity board. Also include how to get to that in the tutorial for new members of Home. What I am trying to say, to try to end this post is, that alot of us, the Home community, have tried to put the information out there to try to get Home big. But I feel that we need more support from Home dev team to help with this area. I am praying with the lack of support we have in the past few months from the Home Dev Team, that this is because they are working HARD on bring Home to the PS4.
Uncharted Territory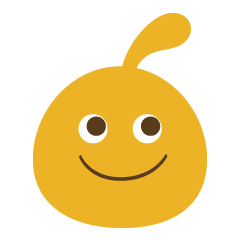 Registered: 12/01/2011
Offline
1406 posts
Re: More than just a Homepage
Jun 13, 2013
I have seen some wonderful machinamas about Home. We shoukd have a contest to see who can make the best pro-Home ad campaign. We are after all, the most creative of users