Reply
Topic Options
Mark Topic as New

Mark Topic as Read

Float this Topic for Current User

Bookmark

Subscribe
Highlighted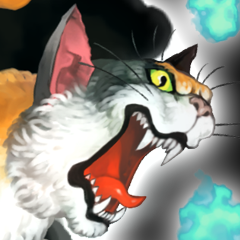 Offline
---

DCS-Tekken wrote:


I went on tonight to use my Star Trek Avatars and the STAR TREK outfits both male and female are GONE!

These were a Redeem Code/Purchased item's! And as of today there GONE!

HOME MODS! PLEASE get these FIXED and RETURNED to US!

This is not Good news!

By: DCS

---
Mods won't be able to do anything. That's up to the tech guys like J_W.
---

LightOfValkyrie wrote:


---

DCS-Tekken wrote:


I went on tonight to use my Star Trek Avatars and the STAR TREK outfits both male and female are GONE!

These were a Redeem Code/Purchased item's! And as of today there GONE!

HOME MODS! PLEASE get these FIXED and RETURNED to US!

This is not Good news!

By: DCS

---

Mods won't be able to do anything. That's up to the tech guys like J_W.

---
I sent a message to J_W lets see if gets fixed... I sure hope so... Otherwise this is not good!
SHAME on SONY for making us HOMEless by Closing our PS HOME!
This does bother me slightly. They have no obligation to give lost content back to us.. I was on my avatar earlier today in the US and found I had notably less than I did before.
Let's try and establish a pattern. What are you guys missing more of - new purchases, run-of-the-mill items or legacy/discontinued items?
Jersquall: Any new news on Home on PS4 yet?
Tempest_Fire: Due to a shifting landscape, PlayStation Home will cease publishing new content on November 12, 2014.
@conrad_max
Good/bad to know I'm not the only one who has this problem. I've recently started buying items on home and had never experienced this before so I hope everyone who says they will come back into our inventories is right. I really wanted to wear the new top hat from VEEMEE with the red and black corset from Konami
Thought I would share as this is how I speculate things go in code land
http://www.quickmeme.com/meme/3uaxof/
i too am missing several items including locomotion moves,several costumes,handheld items also..i cleared cache and deleted home and reinstalled it...when that didn't work i called sony they informed me that it wasn't just me and they were working on it...i mean people spend alot of money on these things and i hope myself and everyone else gets all there stuff returned...writing down stuff your missing as sony wanted me to do is far too time consuming for there is way too much stuff to go through...i been on home over 4 yrs now and played by the rules we all bought your stuff..don't rip us off..you will lose alot of customers if they are unhappy...don't make me buy a x box over this crap...
Dolphy room and related items are missing. Konami items are missing. When i tried to view previously purchased items in store, it was as if I had never prchased any of these items, although they are still in my transaction history.

Sony, Home peeps, please fix this soon. It's not like I visit Home very often, but when I do I'd really appreciate it if my purchased items were actually there when I want to use them.

Tankie Tankie. ^^