Reply
Topic Options
Mark Topic as New

Mark Topic as Read

Float this Topic for Current User

Bookmark

Subscribe
Highlighted
Re: May 2014 Suggestions Thread (June too!)
I may have already posted on this: A few Developers regularly create uniforms, outfits, LMOs based on non-existent worlds or spaces in Home. Simply put, why not create public spaces built around these costumes and uniforms that you create?
Basically, I will not buy an armored uniform if there is no world or space that the uniform would be suitable for.
If I am going to buy something, there has got to be a bigger reason for wearing it other than just wearing it.
Create a suit of armor, or style of clothing, give me that world where the outfit would look "natural".
Why create armor for a futuristic world or war when such a space doesn't exist?
The way you play the game is the way you live your life.


Re: May 2014 Suggestions Thread (June too!)
[ Edited ]
Pretty much, I will never buy a new dance move. For sure now, because Home will eventually be closing it's doors. And, these dance moves are so generic.
It doesn't make me feel any special, because I can dance differently and don't have to use the default dance moves. True user of Home will always stick to the default dance moves, because those are the classics ones. Buying certain dance moves, doesn't help you make friends. If anything, it's completely opposite.
I haven't bought anything in along time and there has to be a reason in order for me to buy something. And, I haven't picked up a "free item" in along time as well. The interest isn't there anymore! Main reason, I think your prices are too high as it is!
I would like to see more electronic stuff for our personal spaces. Such like, remote controls that turn on certain items, etc. So that we can open and close our doors and windows and even lock them. Turn on our radios with remotes. And, weather restrictions as well.
I would like to see more technology on Home and more security features as well. We should be able to have the option of turing off our "inspect button."
The Rainy Day apartment should have wall paper as well, like we have in our personal studio. It was kind of disappointing, that feature was left out.
Re: May 2014 Suggestions Thread (June too!)
[ Edited ]
Why can't our wardrobe be self ready? Why are we still dealing with the downloading stages, with . . .
I mean, if we go into our wardrobe or even furniture, it should show up as ready and ready to wear, none of the downloading with showing us dots. Almost like the giftnator 9000 does. We should have features like that, because I see a lot of fashion on Home today and should be easy access.
You could make wardrobe and our furniture so much easy to access, by having ready instant and would please a lot of people. Why does this feature go to the giftnator 9000, when our wardrobe and furniture could have this. Should've been done years ago.
Sorry spell check button out of service
buckallmighty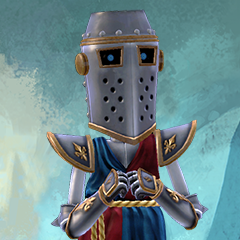 Offline
Re: May 2014 Suggestions Thread (June too!)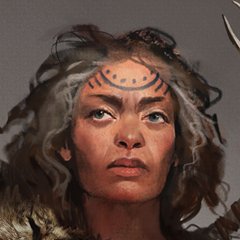 Online
Re: May 2014 Suggestions Thread (June too!)
Ok! Odd request time.
How about a Personal Space Apartment that slowly floods. Yes I'm serious.
=+=Irresponsible kids are raised by irresponsible parents who were once irresponsible kids themselves.The vicious cycle continues.=+=
[/IMG]
Re: May 2014 Suggestions Thread (June too!)
Hi, I would like to see on ps home skirt with lace leggings on black something like that::
Thanks for let me suggest it, i hope i can see it on ps home soon if it's possible. Bye Bye