Reply
Topic Options
Mark Topic as New

Mark Topic as Read

Float this Topic for Current User

Bookmark

Subscribe
Highlighted
buckallmighty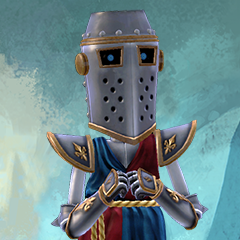 Offline
June 2014 suggestions thread
[ Edited ]
Here's the June 2014 version of the community suggestion thread.
Please feel free to suggest any content that you're interested in seeing in PlayStation Home. This is a thread for content suggestions (clothing, LMOs, spaces, etc.), not for functionality. Thanks, and have fun!
Also, saucer pop.
@Tempest_Fire

buckallmighty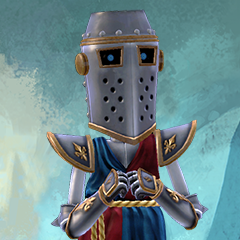 Offline
Re: June 2014 suggestions thread
Re: May 2014 Suggestions Thread
More TGI (Total Game Intergration) events. Those were always pretty awesome. The Dead Island, Kill Zone 3 and Uncharted 3 TGIs were very popular.
I thought they were a great way to promote a game and hope that those Developers, and others, can see how fun (and hopefully profitable) TGIs in Home are.
The way you play the game is the way you live your life.


Re: May 2014 Suggestions Thread
Slow dance LMO. Male has one arm around female's waist, female has one hand on male's shoulder; other hands are held with fingers entwined as they sway closely together, cheek to cheek. AND the owner should have the option to pick whether to play the part of the "male" or the "female" role (i.e. arm around waist or hand on shoulder, respectively) regardless of the actual gender of the owner.
Re: May 2014 Suggestions Thread
My suggestion is to close down home and have an honest, evolutionary core maintenance and address all of the M10 and all other errors, as well as freezes, storage issues etc. etc. etc.
Make home a stable environment in which to play in so we can enjoy our purchased items and spaces.


If we took just five minutes, to recognize each others beauty, instead of attacking each other for our differences .............
Ellen Page
Re: May 2014 Suggestions Thread
I want a Gunpai for my AVI, I asked for one previously and Peakvox actually has one in Monster rewards but.............
Anyway, if Work for hire has room I'd like a battle fan please.
Delicious_Darla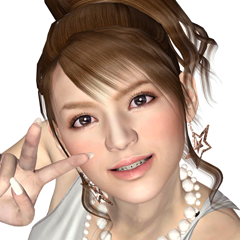 Offline
Re: May 2014 Suggestions Thread
The Roller Coaster, Colossus is slated to be shutdown. Here is the LA Daily on it. News article
It would be nice to have a roller coaster public space, designed around the midway type token to play.
It would also be nice to have a pier park add-on, where the coaster would be free along with the ferris wheel, and possibly other famous assusment park features.