Reply
Topic Options
Mark Topic as New

Mark Topic as Read

Float this Topic to the Top

Bookmark

Subscribe
Highlighted
Re: May 2014 Suggestions Thread
I'd like to see a PShome page, where we can put in a bit about ourselves, and tag a few favorite items/spaces/inventory items/home spaces. We could easily access or go to those specific items by clicking on it ourselves. But other people when using the "inspect, go to Pshome page" could view it too and buy the items themselves, or check out our favorites spaces. That way it would also be easier to check out multple items someone may want from us as well, instead of only inspecting the one outfit we are wearing.
I'd also like to see some "air" eating animations and some sneaky lmos. LIke hiding underneath a rock, or a brick wall that's actually a blanket, or slinking around, or doing stealth rolls. That type of thing.
Re: May 2014 Suggestions Thread
More Official Home Events
I'd like to see more events like we used to have. Celebrity guests from PlayStation, gaming, Producers, Developers and even voice actors from games. It was always fun spending an hour or two visiting them. One of the best guests we had was Michael Rooker. He was funny and a little naughty. He visited the Home community for three hours answring questions.
But having guests talk about their games and launch sessions with the community is always fun.
Movie and television stars go on talk shows to promote their movies and shows. Why not have actors such as Kiefer Sutherland come on and promote the current and next Metal Gear Solid game, or the new season of 24?
The way you play the game is the way you live your life.


Re: May 2014 Suggestions Thread
I'd like to see The Rave Gogo Dancer Chicks with the exotic dances from Konami have a version of them in bikinis. I'd like to see more spaces like Acacia Drive 921, but with the spawns fixed and hopefully be able to use the outside of the house for things as well. And maybe some more hoodies from Element.
Re: May 2014 Suggestions Thread
Re: May 2014 Suggestions Thread
Re: May 2014 Suggestions Thread
[ Edited ]
I like to see Lockwood or Kovok make Kigurumi Flying squirrel and Skunk. I am also want Veemee to make squirrel animal avatar.
You can't beat the WIZ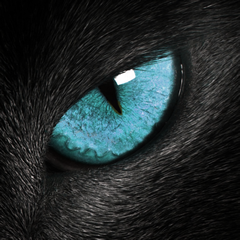 Offline
Re: May 2014 Suggestions Thread
How about Pinball machines for our personal spaces and clubhouses that work like the arcade cabinets do!