Reply
Topic Options
Mark Topic as New

Mark Topic as Read

Float this Topic for Current User

Bookmark

Subscribe
Re: May 2013 Suggestions!
---

aogamerdude wrote:


While many of us agree that x7 needs an update I haven't searched this or other past threads regarding such.

I think the vip area mostly should be updated in such a way that it makes patron feel like vip's -maybe make it the only place for eating & drinking animations.

Take Disney's real life Club 33 for example; http://en.wikipedia.org/wiki/Club_33 -its the only area on Disneyland where drinking alcohol is allowed (that's right Disney isn't 100% squeeky clean), so being a member probably makes one feel a lot like they're vip.

Not only should eating & drinking animations be allowed at vip tables, there could be other active animations as well, for example; table candles that are lit upon seating, servers & busboys passing through, occasionally have a pianist or violinist playing, & have the option to switch between music.

Maybe it could be given a more elite feel by not having these announced in updates/news, & patrons that discover it would talk about it with friends & others, like the way only owners & guests of the mansion can play 9-ball.

---
I would also like to add that there could be invite-a-friend-Friday to x7 dance floor, this would be to the dance floor only, not allowed elsewhere like the store, vip, pool, etc. For 1 day of the week a friend could experience a bit of x7, this idea also comes from Disneyland's Club 33 members being able to invite guests.
Re: May 2013 Suggestions!
[ Edited ]
Entertainment.
Public free to play tennis games.
With Roland Garros, and Wimbledon tennis tournaments approaching, how about a public space that consists of tennis?
It really doesn't have to be so complicated. If the playing field consists of steady spots out of which players would have to choose in rapid succession, very fast rallies between singles, doubles, and mixed doubles can be played. Just like how Capcom's fighting game played at the time. With our own Avatars.
Re: May 2013 Suggestions!
Communication.
Adjusting Private messages to background.
I would like to suggest if, when you select another Avatar, on that list of;
Send Message
Invite to Group
Start Personal Voice Chat
View Profile
Mute
Ignore
Add to Friends List
if 'Send Message', and 'View Profile' can be switched so that 'View Profile' becomes the first option. Personally, I think that because 'Send message' is the default choice, it is unknowingly being used to communicate as the only means. If 'View Profile' were to be on top, that would be chosen first, instead of receiving PMs from complete strangers.
In addition, if the Private Message Channel can be adjusted so it remembers your last settings would be wonderful.
Re: May 2013 Suggestions!
My only suggestion is to PLEASE sell the dance individually for like .49 cents each. Im tired of paying for dances I dont even like just to get 1 dance out of the pack that I do like, plus getting male dances, dances I will NEVER use. Its a waste of money and space. So please start selling each dance seperatly. More people might be tempted to buy them more often to.
Re: May 2013 Suggestions!
Entertainment.
Cossack Jump Style dances for both genders.
Such a bummer the Cossack dance style is only available for men.
I like to ask for these Cossack dance styles for both genders. Please release them in Japan too.
Re: May 2013 Suggestions!
The "Biggest Picture Frame"
I'd like to see a picture frame occupy a whole wall. Or perhaps, a personal space tha has a wall that can act as a picture frame.
Imagine putting up such a frame with a picture of a loved one. Or a picture we may have inserted of rooms of a real life house. Having that picture up could make a small space seem larger (and furnished).
The way you play the game is the way you live your life.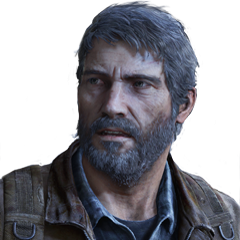 Offline