Reply
Topic Options
Mark Topic as New

Mark Topic as Read

Float this Topic for Current User

Bookmark

Subscribe
Highlighted
Re: May 2013 Suggestions!
I noticed something that I was wanted to make some suggestions about in HOME. False advertizing... There have been quite a few problems with this as of late. The most recent is Ndreams and the Virtigo Aprtment. Like the Mag Sver Space Pre order and the Female Infamous Preorder issues. The Devs advertize and Lie about content... and I really don't think its Professional in the least... not that most HOME Stuff is very professional, yet If no one says anything about it, it will continue to happen. It was advertized when Xi 2 came out that the only way to get the apartment was to Buy Xi 2. Now all those people were lied to and Ndreams Has now Offered the apartment seperate from the game, most likely to make up for lost profits from the game that they were expecting from the fan base... maybe they should have held the game for free and put the apartment up for sale from the Start, yet instead they lied to the Fan base.
I would hope that Sony and the Devs involved with HOME would pay closer attention to such things and try to avoid situations of false advertizment. From what I hear all home content needs to be aproved before it is published, and I am asking you all on the team to please Stop stuff like this from happening in the future... Lieing to your customers is un professional and bad business practice. Please take my suggestion with the best of intentions and talk to the Devs about keeping this kind of thing from happening in the future... I can only see it hurting the Devs and companys involved if it continues.
TJMVoyager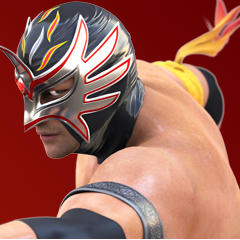 Offline
Re: May 2013 Suggestions!
I'd like to see still to this day weather effects in spaces.
Like to see stuff thats both in our Inventory and Items put into catagories, having stuff back from when Home first started and going through it all makes it very hard.
Re: May 2013 Suggestions!
While many of us agree that x7 needs an update I haven't searched this or other past threads regarding such.
I think the vip area mostly should be updated in such a way that it makes patron feel like vip's -maybe make it the only place for eating & drinking animations.
Take Disney's real life Club 33 for example; http://en.wikipedia.org/wiki/Club_33 -its the only area on Disneyland where drinking alcohol is allowed (that's right Disney isn't 100% squeeky clean), so being a member probably makes one feel a lot like they're vip.
Not only should eating & drinking animations be allowed at vip tables, there could be other active animations as well, for example; table candles that are lit upon seating, servers & busboys passing through, occasionally have a pianist or violinist playing, & have the option to switch between music.
Maybe it could be given a more elite feel by not having these announced in updates/news, & patrons that discover it would talk about it with friends & others, like the way only owners & guests of the mansion can play 9-ball.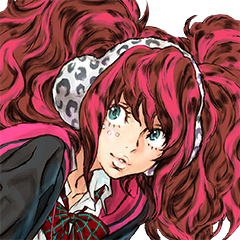 Offline
Re: May 2013 Suggestions!
Better looking eyes like anime style.
More runaway clothes.
More necklaces jewelry under headset file & not hands file,
hair who have natural move when you walk.
Will be great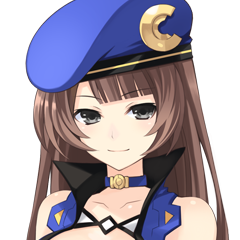 Offline
Re: May 2013 Suggestions!
---

FUNimation3 wrote:


Please give us some elf ears.

---
There used to be elf ears for sure...but upon searching alphazone4 I couldn't find any trace of them. How strange.