Reply
Topic Options
Mark Topic as New

Mark Topic as Read

Float this Topic for Current User

Bookmark

Subscribe
Highlighted
Re: May 2013 Suggestions!
[ Edited ]
International clothing like the Indian Sari in multiple colours.
Also I would like to see special cut shirt series in different colours.
"Sometimes people are beautiful.
Not in looks.
Not in what they say.
Just in what they are."
Re: May 2013 Suggestions!
[ Edited ]
Controls request.
Give every item it's own unique ID number
for real time activation/deactivation.
How about giving every Locomotion it's own ID number like, 'a1', or '1ab'?
With that, it would be nice if it would activate when you would type that together with holding 'Ctrl', or with 'Alt' on a keyboard, and deactivate when you would type it again.
That way, an item in Home could be used without having to go through a list to select it.
Nowadays, Home has so many items that having to go through the lists to find your item that you want to use, can take some time. Wouldn't it be nice if you could simply 'type' the item so it would activate and deactivate whenever you wanted, and thus not having to go through those very long lists of items?
I think that sales would benefit from this, as one could more easily access the items, and maybe the servers would be a little relieved of not having to load those heavy thumbnail pictures of the items all the time.
I asked for Locomotions, but it could work for clothes, companions, the standard emotes, and going to another space too.
Hold, 'Ctrl', then type, 'hs', to go to the Harbor Studio, 'Ctrl+ba' for the Bowling Alley, 'Alt+ss1' to wear Sun Shades, 'Alt+SS1' to take them off again, 'Alt+aw' and your Angel Wings activates, 'Alt+un' and all of a sudden you're on your horse... All that without having to go to your Inventory, wardrobe, or those other lists. A 'cooldown' period of 10 seconds after the change, could be implemented.
Using a keyboard is very handy on the chatlog, so why not make it handy for your items?
Re: May 2013 Suggestions!
Request to Sony Computer Entertainment.
Let TV screens show same content as core public spaces.
So when do you think we can change channels?
If it isn't too much trouble, can the Televisions in the apartments be switched to the same content of the screens in the public core spaces? I think that everyone knows by now about the features of the Move Pack, and Uncharted.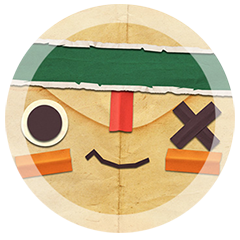 Offline
Re: May 2013 Suggestions!
[ Edited ]
I'm sure its been suggested a lot but we need better organization of our inventory. For example, dances need their own section, as well as rideables, poses/gestures, movements(ie run/fly) and a section called other for everything else and each section should have its own storage option.
EDIT: Oh yeah, bring back the closet for the wardrobe. That was a lot better than the scrolling blue home logos.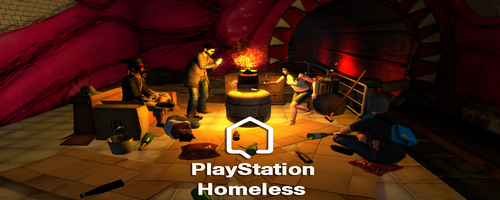 Re: May 2013 Suggestions!
I think Lucas Arts should release the Star Wars Cantina as a personal space before its gone for good. A lot of people on Home love to hang out at this space whether they're Star Wars fans or not. This could be Lucas Arts last chance to make some serious money on Home.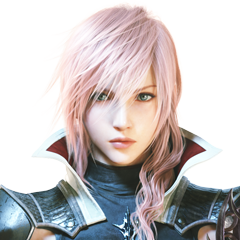 Offline
Re: May 2013 Suggestions!
OKAY So you guys already have the mermaid costume. Is there any way you guys can PLEASE make a Merman?? But instead make it so you can have your own created face without the mask like the mermaid?? I really really LOOOOVE merpeople but I am a guy and would love to be able to use a man....Please??