Reply
Topic Options
Mark Topic as New

Mark Topic as Read

Float this Topic to the Top

Bookmark

Subscribe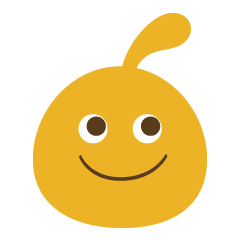 Offline
Re: March 2014 Suggestions Thread
Ever think you have that perfect outfit lined up only to realize that they do not blend together at all not talking about colors or textutes but the layering effect of tops over bottoms or bottoms over tops...pants v/s shoes 0.o
Many times I have seen people with their shoes sticking through the bottoms of their pants or their backsides poking through the back of their shirts and are just going with it... hashtag awkward....
Anyways I was thinking how great would it be if we had a preference button or a slider bar or something to that effect that would allow us to set preference to a particular clothing item over another to prevent this (somewhat) and though this would be very handy for me as a male, I have seen many more instances with females where this would prove to be a very beneficial tool.
So, what do you, those of the Home community who are much wiser than myself and have much more technical intuition than I do think regarding this concept and it's feasiblity?
Re: March 2014 Suggestions Thread
I would want the new blue anime eyes on the new gift machine to be a little smaller.. I'm trying to look anime and cute.. Not with eyes looking like its about to fall off my face.. I tried modifying my avatars head to try and fit the eyes.. But it still looks strange ..
Re: March 2014 Suggestions Thread
MrFirstPlayer said..
Ever think you have that perfect outfit lined up only to realize that they do not blend together at all not talking about colors or textutes but the layering effect of tops over bottoms or bottoms over tops...pants v/s shoes 0.o..
I know exactly what you mean.. That would be great for that tool
but now I have to really see how it looks like first to match it together
Re: March 2014 Suggestions Thread
---

Sherriiff wrote:
Souly con that looks like a Gaiaonline hairstyle xD

---
It is, because Gaia Online makes better items than Home ever could.
Just being honest.
Skype: Altyconnection
Twitter: Soulycon
PSN: Soulycon
YouTube: Ashatote
Gaia Online: Buttsexy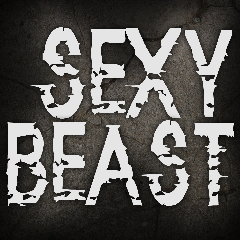 Offline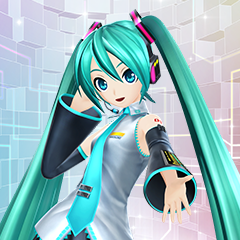 Offline
Re: March 2014 Suggestions Thread
MORE DANCES!!~~
Your 1st and ONLY 2-Time 2013 Digital Lesuire's Queen Of War!!~~

Never ask questions you don't wanna know da answers to!!~~


You don't have 2 love me,You don't even have 2 like me, But you WILL Respect me!!~~

Loved by few, Hated by many, Respected by All!!~~

The Fear of Death, is far greater then Death itself,
The Fear of the Unknown is the greatest fear of them all!!

The Undertaker!!~~
Re: March 2014 Suggestions Thread
1) Please give us a higher furniture limit, 100 is too low.
2) user created furniture / clothing folder with user enabled folder labeling so that we can put stuff in our own self created folders and be able to find it when we need it.
3) resizable walls in square, rectangular and even circular patterns that we can change the paint, texture, wallpaper of and even paste our own jpgs to.
4) better avitar creation tools that allow us to edit, create every aspect of our avis, including skin tone variations, eye lash eye brow sizes, arm, finger lengths, etc.
5) avis that we can pose by stepping outside of them and using a pointing tool to move fingers, hands, arms heads, lets etc into whatever position we want, and then saving the pose.
6) avi LMO creation tool so that we can script short movement loops like having the avi sit down, get up, dance etc, and then after entering the amoount of pause, having it loop. then you could place these avis in a club or apt and create movement in an area.
7) blank clothes that you can add color, texture, patterns to and make your own style.
8) Hand held radios that let you take your RadIO music anywhere. Other avis in the area could chooose to not listen to your music if they wished.
9) Suggestion boxes at the entrance to every public space. Some of the best ideas are lost because it takes too long to move from HOME to the forums to make a suggestion, or because the PS3 is a persons only internet connection and they have to leave home to go to the forums to make a suggestion.
10) hand lend camera with free floating aspect that would allow taking pics or videos from any perspective like the Juggernaut camera (The Juggy). :-) Maybe even allow us to move the camera aspect outside of the actual space and see the scenery outside of the normal boundaries.
Re: March 2014 Suggestions Thread
I agree Souly con Gaiaonline has a diversity in items. You can make any type of character you want on there.
Until one has loved an animal a part of one's soul remains unawakened-Anatole France