Reply
Topic Options
Mark Topic as New

Mark Topic as Read

Float this Topic for Current User

Bookmark

Subscribe
Highlighted
Re: March 2014 Suggestions Thread
Re: March 2014 Suggestions Thread
Better Home management. Because right now, this one is terrible.
Oh and headphones with butterfly wings in various colors.
Skype: Altyconnection
Twitter: Soulycon
PSN: Soulycon
YouTube: Ashatote
Gaia Online: Buttsexy

King_xO-AsSaSSin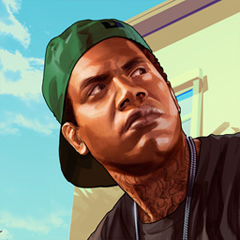 Offline
Re: March 2014 Suggestions Thread
How about doing something with the activity board that are in the core spaces? Give us something with those or just remove it.
An actual update that isn't just to reskin something we already have and a patch to freezing.
Where are Mass Media and Konami at with new Home items?
And for more x7 bundles to come out.
Re: March 2014 Suggestions Thread
Like many peoples on PSHome who enjoy retro games
I would love to see more arcade cabinets but also active pinball machines as much as
winning prizes machines.

And please consider releasing a colorful 80's style arcade Clubhouse space to have friends over at anytime they wish to !
If you like to view / Subscribe to my channel & follow me on Tweeter
Please click on the links below.
kylie madouda - YouTube twitter.com/Kylie_PSHome
Re: March 2014 Suggestions Thread
[ Edited ]
Here's a HUGE suggestion. Release all SCEE and SCEJ first party Home content by Sony, in NA. All of it. All clothes, furniture, ect. Everything. (especially the SCEJ clothes)
Also, still waiting on the rest of the Toylogic LMOs that EU got:

Also, the rest of this Toylogic furniture we didn't get (we only got the snowmen)

And please bring back the Villian's Lair furniture and other removed SCEA content!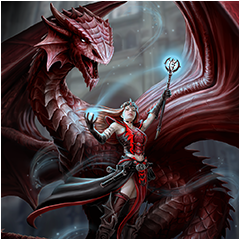 Offline
Re: March 2014 Suggestions Thread
Repost from February with addition: In Cutthroats event I thought it'd be nice to have a fishing pole for us to carry. Not in dolphy spaces of course.
When in the pool in Cutthroats I then though it's be nice to have a fishing pool. I still think so.
I think it was TempestFire that said it was interesting so we shall see.
Addendum: I remember when the pool in Cutthroats was used. We can for swimming (sort of) but I think it'd be nice to have fish in there,
(Someone else suggested a fishing hole last month also.)
In memory of Jody Westover and all those who fight or have fought cancer
Re: March 2014 Suggestions Thread
Here's a few things that I feel would greatly improve Playstation Home:
.More skin options. Something similar to how Playstation Plus users alter their hair, eyebrow and makeup colors so that people have the freedom to make there skin any color, even colors that we wouldn't normally see on people to add to the options of things people can do with their avatars.
.A way to put hair into storage. This is the one area that has no storage area but needs it the most. Seriously, there's so much hair that i never use and browsing for the next hair style to wear would be so much easier with a feature like this.
.An optional profanity filter. Honestly, I don't mind swearing and bad language, after all, me and many of my friends enjoy using profane sentence enhancers. So if possible can we (We meaning anyone over the age of 18) have the option to censor people or not?
Please consider these ideas. It would all make Home a nicer place to hang out...Even if I have to be on Plus to use them all.
Re: March 2014 Suggestions Thread
Well once again i will request MLB,NHL,NFL,NBA sports jerseys. I know Sony will Never give us these due to licensing (my guess) but doesnt hurt to continue to try for something that would sell and make money.
I honesly cant think of any LMO's but i can think of one thing that 90% of all users would want and i know its funcionality but w.e. Wallpaper for our spaces and Day and night cycles.

For clothing why not release some Game related Content...like do you not see $$$ there? I would love to see some Borderlands outfits.

More promotions of upcoming games in Home with rewards, lets not have to wait til E3 to get anything.