Reply
Topic Options
Mark Topic as New

Mark Topic as Read

Float this Topic for Current User

Bookmark

Subscribe
Highlighted
Re: Make them pay!
[ Edited ]
---

xMissMurder- wrote:
Hello home community, first time poster and have been on home since day one.

How about making some of these ise exploiters pay? Nothing more annoying than seeing people flaunt items that I know for a fact they did not earn. This even includes people I know personally. Earning the Clusterpuck shoes last year was pretty cool. Not too many people had them. They were rather unique. Now I've witnessed first hand people bragging about how they just got them and yet I've never even seen them on the leaderboards as #1. How about making them purchase the game or something? Surely if one was reported there must be a way to verify that the shoes were earned via the purchased game. Just a quick check to see if they own the game. Look, I can go pay somebody 20 bucks just as easily as the next home user for these items but what is the fun in that? It is a matter of principle. I purchased the game and earned my shoes. This isn't like Aurora or Midway where you can wait it out. In Clusterpuck, you must own the game to earn the shoes. How about suspending their accounts and make them mail a money order for the price of the game and then telling them it will be 7-10 business days to have their account re activated. Too severe and would never happen, I know, but I do hope that something will be done. I feel like I'm shooting blanks with reporting.

---
I like your attitude. But dont forget you are on this forum so you better explain the concept of "principles". Refreshing to hear from someone with some cajones.
---

D-Nitrate wrote:


---

CMCSAVAGE wrote:


Let's see, which is worse?

1. Someone using ISE to get a pair of shoes from a game they don't own.

2. The Devs not resetting the leader board enough to give everyone a shot at getting them.

3. The same person using a game exploit to stay #1 so no one has a chance.

---

Two-way tie between 2 & 3... But I'd say #4 is easily the worse:

4. Spending time and energy complaining about what other people do in a virtual world that really should have little or no impact on you. If seeing someone (a pixelated avatar to be exact) have something you either don't have or took you more of an effort to earn then they did bothers you... Perhaps this should be taken as a red flag that you are taking pretty petty and meaningless things far too seriously, and simply appreciate what you have and the choices you made to get what you have, and less time worrying about the choices other people have made.

Just a thought.

Also it helps to remind ourselves someday, perhaps sooner than many of us want, Home will end, and all the arguments over who has what items will be absolutely meaningless... *walks away singing "Don't Worry, Be Happy"*

---
This.
Along with let Sony worry about Sony responsibilities, if they even care enough. Perhaps some day they'll close these loopholes, some that may affect the bottom line for Sony or third party developers. They have attempted to patch it many times. Perhaps the lost potential revenue should be more important. They are obviously well aware, and are willing to deal with the consequences, however minor or severe they may be.
I find Home more enjoyable personally, when I'm not focusing on what other people do or have. Just worry about yourself.
When saves go to server with client update sony should take a look for illegal items and delete them . I know everyone wants to ban so do i but if they lose these items and are out 20.00 it would serve them right . Will your hacker refund money ? I doubt it . The perma ban if sony can't delete items please.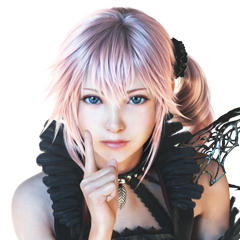 Offline
Yes, they do get agitated over it but it doesn't look right either and comes off wrong. Maybe, they should take another shot patching this up.
I've seen people not earning rewards ligit and its not cool, no matter who it is.
I believe patch 1.75 is going to prevent the ISE hack. Could be wrong tho. But I doubt it will be possible after the update. If you see anyone crying "omg, they patched ISE's" remember, I called it. LOL
I'm A Shadow. One That No Light Will Shine On. As Long As You Follow Me....You Will Never See The Day.
LMAO wow people take virtual items so seriously. Some of the people in this thread need to go outside and realize there's a real world out there. ISE will never be gone. They will patch and new methods will be found. Accept it.
At the end of the day the people complaining here are the same people who want the same items but do not know anyone to get them from. Jealousy at its finest.
I don't see much to be jealous over. The ISE items really aren't that spectacular.
I'm A Shadow. One That No Light Will Shine On. As Long As You Follow Me....You Will Never See The Day.
If they weren't why would this thread exist? I'm in agreement that they are just commonplace FREE rewards, and find it comical people pay for them. I prefer rare OLD paid content over ISE.