Reply
Topic Options
Mark Topic as New

Mark Topic as Read

Float this Topic for Current User

Bookmark

Subscribe
Highlighted
MODERATORS DO YOUR JOB!!!!
[ Edited ]
27 replies 789 views Edited Jun 12, 2014
THE BULLYING ON HOME IS RIDICULOUS. How is it that sony keeps allowing this when we pay good money to purchase items on home for our entertainment. Why even spend money when we cant enjoy our game play? Those who have some thing sly to say abt this post are probably those who are among the bullies. And im not even sure I want to call them bullies. They are more like CWRDS. Trying to be bullies on a virtual game because they know they can get away with it sititing behind their tv. Its not about having thicker skin, its abt being FED UP with the negativity, harrassment, and sexual harrassment on home. I SHOULD NOT have to limit myself to certain parts of home, when i probably pay more money than the harrassers do, to enjoy the game! These people (2 ppl in particular) who hang out at pier harrassing and sexually harrassing me constantly, could careless and laugh at this stuff because sony does nothing! The comment was even made that they never get banned because they have a "hook up with sony", so they basically can harrass and sexually harrass and do what they want. I dont care if you think im whining or being a big kid about this! What right do they have to harrass me EVERYTIME they see me pop in the server. I walk away they follow. I dance, they dance on me. I have even tried talking with them in a nice way and they still resorted back to harrassing me very inappropriately. The moderators need to get on home and supervise. DO YOUR JOBS!! Go to the Pier and wherever your getting the most reports of harrassing at and ban these people for interrupting others game experience. If these people came up to me in real life (LOL, WHICH I DOUBT) and they were harrassing me making vulgar sexual comments, and i reported it to the police, they would go to jail. Why is sony allowing this? People say "Oh just put them on ignore, eventually they will leave you alone". This is not true. I have ignored them. I have walked away. I have done everything, but yet they still type up sexual harrassing stuff abt me. Not only that, when i do put them on ignore, others see what they type and then those others come tell me.. I leave the server, (which i shouldnt have to do) but to be the more mature person i leave, when i come back and they are not there, people ask me questions abt what the harrassers say abt me. Or they confront me as if its true and laugh at the sexual questions, the deragotory comements the harrassers make abt me. So how in the heck do i ignore it?! My post before was deleted because i mentioned their names. LOL funny how sony enforces that rule, but nothing else. Wow. I guess ill continue to post my game experience every time i see them come at me and they will because they ALWAYS do. For some reason they act obssessed. Like im their world on home. They have nothing better to do but harrass me. They are a couple, you would think they would enjoy their time together going out in the real world being adults, but yet i guess they are so bored with eachother, they have to find their entertainment harrassing others on a virtual game. I'Il just continue to report, and document everything. I am told eventually some thing will be done. I just havent seen yet.
Uncharted Territory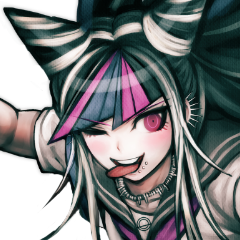 Registered: 10/12/2011
Offline
903 posts
Re: MODERATORS DO YOUR JOB!!!!
[ Edited ]
Jun 12, 2014
Skull i could careless abt your disagreement on my post. Yes there will be more threads as long a sthey keep harrassing!! An dhow am i giving them attention? I dont confront them!! I am making post for sony!! Be a solution to the problem please!! and yes THEY ARE CYBER BULLIES!!!
Treasure Hunter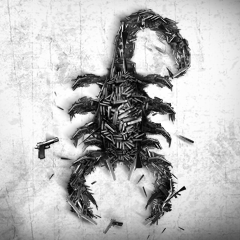 Registered: 03/02/2013
Offline
4056 posts
Re: MODERATORS DO YOUR JOB!!!!
[ Edited ]
Jun 12, 2014
---

unlshd11 wrote:


How do i send a message or complaint to a moderator anyway? ;/ well,, that is why i post.

---
@HomeForumMods look towards the top right corner of the page, click the link that says "Send this user a private message"
Re: MODERATORS DO YOUR JOB!!!!
Jun 12, 2014
unlshd : On this page, go to the top right of the page. under your User ID, is a little envelope ; click on it, then click on " compose new message".
Address the PM to " HomeForumMods ". Your PM will be read by Forum and Home Mods.
Tell them who, where, when, It helps if you can refer to a specific report.

XxCuteCupcakexX
Lombax Warrior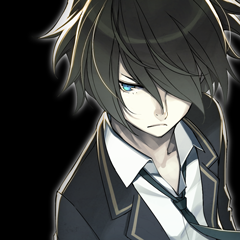 Registered: 10/30/2010
Offline
128 posts