Reply
Topic Options
Mark Topic as New

Mark Topic as Read

Float this Topic for Current User

Bookmark

Subscribe
Loot radios awesome but... Suggestion about volume
1 replies 93 views Edited Jan 25, 2013
i have several club skins and when i decorate the club and place the jukebox at one end of the club you cant hear it at the other end and since i decorated the center of club with foor or a seating area placing it in the middel still doesnt work, you can only be next to it to hear it can you adjust the audio to reach the whoel club or space ? if people complain about hearing it everywhere then they can turn down their master volume in the start button under the settings . i love the radios it is what we needed and now the spaces are even more fun to gather in .oh and you cant have more than one radio playing maybe that could be option it one goes into error when you try to play it.
Uncharted Territory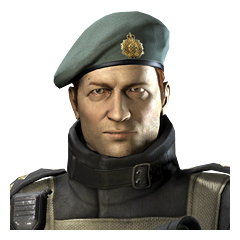 Registered: 11/24/2011
Offline
1126 posts
Re: Loot radios awesome but... Suggestion about volume
[ Edited ]
Jan 25, 2013
Hi op here the official statement for radio about sound through personal space

The following is LOOT's official response:

Hey everybody,

We wanted to take this time to provide more information regarding our LOOT™ Radio pricing structure. In our blog on Monday, our Radios were originally going to be priced individually for $9.99 each or as a special 9-piece bundle for $19.99. Time and time again we've said how much we appreciate our community, and we're always listening for feedback - this time is no different. As a thank-you for all of the support you've shown us over the years, we are offering our LOOT Radios now at these prices:

Individual radios for $6.99 (with the exception of our Reel-to-Reel Radio available for $8.99), and our bundle for $14.99.

Also, we're pleased to announce a special 10th radio FREE for present and future LOOT fans who reside in the United States and Canada. Providing real music streaming from RadioIO's Billboard Top 100 channel, users can see and experience the functionality that can be found in all of our LOOT Radios.

Finally, to address the questions about proximity, we hear you all loud and clear (pardon the pun). Allowing music to stream throughout a space regardless of proximity to the source is definitely something we want to give you all, and even though we've been tirelessly working on it it's just not something that's technically feasible at this time. As RadioIO is a service that provides real-time live streaming music, rather than a pre-cached MP3 song, we cannot control the volume range due to the need of dynamic screens. As controlling the range, for dynamic screens, is a feature not available in the Home Development Kit, we unfortunately are unable to make this available at this time. In the event this becomes available in the near future, we will be more than happy to work on it, but until this feature is implemented in the HDK we cannot make any promises.

Thanks again for being a part of our great community, and we hope you and your friends have a blast dancing the night away with our LOOT Radios!

NOTE: Due to contractual and rights agreements, some channels are nation-specific. RadioIO is only available in the United States and Canada. In addition, due to rights issues, countries may not receive the same content selections within the channels. Only one radio or television can be active at a time. The LOOT Radio will work in any private space, unless the space comes with a TV or radio you cannot turn off. 16 slots per Radio.