Reply
Topic Options
Mark Topic as New

Mark Topic as Read

Float this Topic for Current User

Bookmark

Subscribe
Highlighted
6 replies 178 views Edited Mar 13, 2007
Good news.
"Since the announcement of PlayStation Home at last week's GDC, the gaming world has been literally humming with the ensuing excitement. Of course, they didn't unveil all the details at the time, so it's time to add some more vital information to the project.
As we reported a few days ago, Sony has launched the Home Beta website, and it turns out 15,000 users will get a shot at the Home beta in April. It will run in stages (the first will go through August) and will eventually include 50,000 users. Sony is striving to keep the free service below 500MB, but perhaps that's one of the reasons we have this beta... And to repeat, Home should officially launch in October.
Users who do test things out will find themselves in the Central Lounge; the common starting point for everyone. The Lounge appears to be depicted in the video linked above, and will be able to handle up to 64 users at once. Much like the rooms for online gaming, there will be multiple Lounges on the Network, and you can travel between them to meet gamers from all over the world.
And at some point, Sony plans to make Home available on the PSP as well. The company has remained hell-bent on promoting PS3/PSP connectivity ever since the PS3's launch last year, and that stance continues with Home. However, Sony has admitted that even if it does happen, PSP users will only have limited access to Home.
There is also some news concerning how we'll actually start multiplayer games via Home. As it stands now, you need to hook up with a willing player, then both of you must exit Home and enter the game manually. But Sony says this isn't the final format, as they want the process to be more streamlined in the future. When that happens, Home might even become directly accessible via whatever game you're playing online.
And to clarify one major topic of conversation, primarily from the MMO fans who might consider Home a constant, virtual world: currently, Home is not an on-going, living environment. You can only go into another user's apartment if they're logged in, which makes a logical kind of sense. But Sony is indeed planning to upgrade Home to that seamless, persistent virtual world "in the long-term."
We'll even be able to make money via user-to-user auctions, which may or may not prove problematic (still a cool idea, though). Sony has also said there will be no child avatars (hmm...), and Home will probably be localized and separated into regions. As this new feature continues to expand and grow over the coming months, we'll be bringing you as many updates as possible. Oh yeah, and we'll also try to get into that beta, too."
Message Edited by Argetlam532 on
03-13-2007
04:03 PM

I Only Post Everything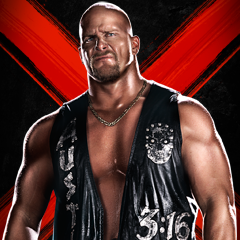 Registered: 01/01/2004
Offline
1257 posts
Re: Letter from PSX Extreme
Mar 13, 2007
Why October, that sucks! Now I have to divide my time between GTA4 and Home. Crap!!!
Re: Letter from PSX Extreme
Mar 14, 2007
Do Sony keep contradicting themselves over the issue of setting up mutliplayer games in Home.
I've heard Phil saying in interviews this week that a player will be able to launch a multiplayer game directly inside Home. Now they're saying that we'll need to exit Home in order to do so (Oh, but hold on, that's in it's current format). Please don't launch Home with us having to exit it in order to start a multiplayer game.
PSN: Gavi
Feel free to add me to your friends list.

Games Owned: Metal Gear Solid 4, Resistance 2, LittleBigPlanet, Singstar, Hot Shots Golf: Out of Bounds, GTA IV, Uncharted, Resistance, Warhawk, , Call of Duty 4, Folklore, Oblivion, Assassin's Creed, Ratchet &; Clank, Lair, Heavenly Sword, Eye of Judgment.

PSN Games: Super Stardust HD, Pain, Wipeout HD, Flow, High Velocity Bowling, Calling All Cars, Lemmings, High Stakes Poker, Aquatopia, Lumines Supernova.
Re: Letter from PSX Extreme
Mar 14, 2007
---

markdawg7x wrote:


Why October, that sucks! Now I have to divide my time between GTA4 and Home. Crap!!!




---
Hey man, chill out. Not like either of them will run away, huh?
deep, titanic, make the dance panic, one-a-penny, two-a-penny, vibe you can't manage

My Hiscores | infrared Gaming Community