Reply
Topic Options
Mark Topic as New

Mark Topic as Read

Float this Topic for Current User

Bookmark

Subscribe
KarateChampChad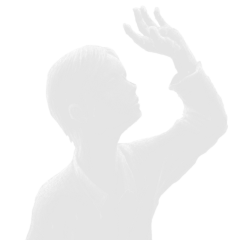 Offline
Re: Lei & Pareo PV by apricotheart - PlayStation®Home
^ Pastries...? :3
New PSN ID for PS4: Redd-Axel

Come check out my Twitch TV channel, will be streaming various PS4 games from time to time http://www.twitch.tv/reddaxel
Highlighted
Re: Lei & Pareo PV by apricotheart - PlayStation®Home
[ Edited ]
I wonder if they can make content such as clothing, age based if it was more mature in a sense. Meaning some small snippet of code in one of the content's files would be read by the core client and thus restricted for accounts, whose age is below the set age assigned in the item. So if by some chance if this were implemented and a piece of clothing was to be, "too revealing" mind you, it would be invisible or something. It would be removed from the store front so that the user who is underage, wouldn't be able to purchase it. If an avatar was to be wearing an age restricted item, it would load a default item for the user that is under the set age. But of course, it isn't hard for a user to create a separate account with the age set to 18+, or, uses a family member's account. Just an idea.
Edit: I know, to some it's a horrible idea considering the abundance of already available content that is fairly revealing. But if they continue to release even more revealing articles of virtual clothing that start to show off even more, with clear identification of private parts (Though unlikely considering Home's set age rating), it would be somewhat effective & would boast that Sony is doing something to prevent minors from being exposed to rather "pronographic" type of content, while despite the hypocrisy & ridiculousness, cater to the more mature audience when releasing this type of stuff. It's an obvious double standard if that be the case but they are a business and if more people request it, they'd have little choice but to appease them if it will sell well for that type audience. But of course, the arguments & debates would still rage on, if not worsen, with statements like, "Well, they shouldn't be releasing this type of stuff anyways!". But yeah....
Re: Lei & Pareo PV by apricotheart - PlayStation®Home
Well, Apricot Heart has a stated goal of producing fashion free from taboos and conventional ways. Based on the comments in this thread, I'd say they succeeded at challenging convention.
http://www.apricot-heart.com/about.html
Home spaces in heavy rotation (where you're most likely to find me): Southern Island Hideaway (1 treasure left to find), Acorn Park, Serenity Plaza, Aurora, Pottermore (all public spaces and Hufflepuff Common Room. I am always willing to do trivia on the Hogwarts Express), Peakvox Labs, and Sodium spaces.