Reply
Topic Options
Mark Topic as New

Mark Topic as Read

Float this Topic for Current User

Bookmark

Subscribe
Highlighted
Re: Late Night Kritters (LNK)
Of that list the only ones I really liked was Pokemon, the Resident Evil ones, and Silrent Hill xD
"Shhh... My common sense is tingling." - Wade Wilson
Member of Marvel Unlimited
Re: Late Night Kritters (LNK)
Oh I can be a LNK for sure. I surely pay for it the following day.
Especially if I look at the clock and its 1am and then it feels like twenty minutes later and its 3am.
At that point, I'm so exhausted or on my second wind I figure a few more minutes won't hurt.
Next I know its past 5am. At that point I may as well throw the towel in because I will be sure to pay for it for the next 24-48 hours.
I recall many nights going out to a club and dancing and then we all went to Dennys's afterwards.
Oh my god that was some fun.
We would get up and dance with the waitress. That was funny..
terra_cide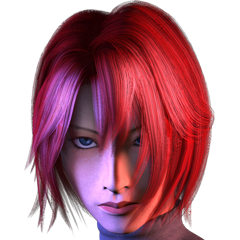 Offline
Re: Late Night Kritters (LNK)
All day today I watched Deadman Wonderland,now I am on the last epsidoe of Season 1, I hope they are planing to make a Season 2 of it, it is truly one of the best Action packed Anime shows I have ever seen. After I finish DW, I guess im going back to watching Ao no Exorcist (Blue Exorcist) that is a good Anime show as well.
( I highly recommend watching these shows, If you love Action Pack, and Supenseful Animes.)
Deadman Wonderland
Ao no Exorcist (Blue Exorcist)
Re: Late Night Kritters (LNK)
KatCall75 wrote:

How do people find these animes?  Netflix has a bunch, but I'm not sure I'd like them.
Well, so times I go on Crunchyroll.com, thats like Anime Heaven tons of Anime shows there and they are free to watch, that were I watch Blue Exorcist at, also I go on the Funimation Youtube Channel which has tons of full length Anime shows there, and that were I watch Deadman Wonderland at. There are alot of websites out there to watch Anime, you just need to find the website that has the show you are looking for, also most websites only have the English Subtitle Epsiodes, so if your looking for English Dubs you may need to search a little harder.
Re: Late Night Kritters (LNK)
Netflix and Crackle have a great assorment of anime. Hulu has a good amount too. Anime has many genres so it helps to read some reviews or look it up on Wikipedia to see if one will interest you or not.
"Shhh... My common sense is tingling." - Wade Wilson
Member of Marvel Unlimited
Re: Late Night Kritters (LNK)
Hey Jersquall i think thats a helluva great idea. Its 2:35 a.m here on the NA East Coast, and I'm a pretty nocturnal kinda guy. I wouldnt be surprised in the least bit of you saw late night groups pop up in Home as a spin off to this thread.
Re: Late Night Kritters (LNK)