Reply
Topic Options
Mark Topic as New

Mark Topic as Read

Float this Topic for Current User

Bookmark

Subscribe
Highlighted
LOL REPORTED FOR NOTHIING
12 replies 816 views Edited Jan 21, 2013
Just letting Sony know that I just got reported for no reason at Peakvox Ninja. I was in a game with my wife, it was just me and her in the game then a random person joined in. I happen to be good at the game so I win alot. So when round was over guy plain out calls me a hacker and says that i'm cheating and boosting all because I won and was winning before he joined. So he then not only started to harass me and my wife but he said and did report us both, he said we were breaking the rules of conduct. Ok so for being good at a game I been accused and reported for hacking and cheating? I also read a post on here about a week ago that was same thing about being reported for cheating when they too were also just very good at the game. Anyways I don't even know how to hack nor would I want to, just informing you sony, that ppl are falsly reporting good players for no reason, also Peakvox Ninja is Awesome
Re: LOL REPORTED FOR NOTHIING
Jan 21, 2013
When Moderation looks over the report and doesn't find anything regarding you, nothing will happen. I was reported all the time when I had my Guide beacon because users didn't believe me and thought it was a hack. And if that person keeps reporting for nothing, false reports can backfire on them.
Re: LOL REPORTED FOR NOTHIING
Jan 21, 2013
Don't worry about it man. nothing will come of it, its basically sonys way of humoring people that like to complain. I had the same thing happen to me a few years ago and never heard a peep from sony. plus there is something called innocent till proven guilty and since even if you had cheated sony couldn't prove it you are free and clear.
visit my webcomic
Re: LOL REPORTED FOR NOTHIING
[ Edited ]
Jan 21, 2013
If you were reported for nothing then you have nothing to worry about.
When a report is initiated an image of what the reporter sees and the chat log are captured for Moderation to investigate and decide upon. If you've done nothing, then all will be well for you.
The way you play the game is the way you live your life.


Lombax Warrior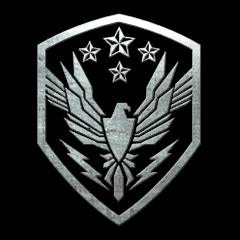 Registered: 01/06/2009
Offline
112 posts
Re: LOL REPORTED FOR NOTHIING
Jan 22, 2013
Lol..that happens everytime I play..u you've got a aim hack ..or ...how do you have god mode ...I'm reporting you hacker ..glitching your costumes in...lol guess some ppl just can't stand to lose.
KarateChampChad
Ghost of Sparta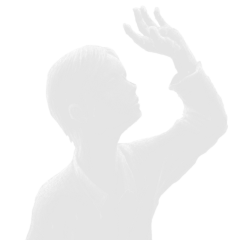 Registered: 02/03/2010
Offline
10662 posts
Re: LOL REPORTED FOR NOTHIING
[ Edited ]
Jan 22, 2013
Back in my UC3 MP days I had recieved several amounts of hatemail from angry players, "Oh you're cheating, youre lagging, I'm gonna report you". They're just butt hurt morons who aren't good at the game. You have absolutely nothing to worry about, and as mentioned those false reports can backfire on them in the end.
New PSN ID for PS4: Redd-Axel

Come check out my Twitch TV channel, will be streaming various PS4 games from time to time http://www.twitch.tv/reddaxel
Re: LOL REPORTED FOR NOTHIING
Jan 22, 2013
I got accused of cheating at bingo because I won twice in a row. And the accusers said they reported me for hacking, but I never heard about it again. No messages from Sony or anything. These players that accuse others of cheating or hacking just can't stand the thought of losing at a game. So in their weak little minds they justify there loss by thinking the person that won had to have done it unfairly. They're sore losers and their also the type that when they do win they have to put down everyone else they beat. Just ignore these little vermin or you could just report them yourself for bullying/harrassment. You have more of a case then that other player does.
Shinra Executive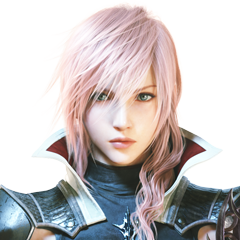 Registered: 05/22/2009
Offline
29271 posts
Re: LOL REPORTED FOR NOTHIING
[ Edited ]
Jan 22, 2013
---

Joanna_Dark_ wrote:


Claire accuses me of cheating all the time now given I can do more sit ups than her in the new GZ beds! What am I going to do?

---
You do cheat, I've seen it myself. Though to be honest, the right attire does tend to distract and I employ those methods also.