Reply
Topic Options
Mark Topic as New

Mark Topic as Read

Float this Topic for Current User

Bookmark

Subscribe
Highlighted
LIST OF BETA TESTERS THAT WILL HELP YOU (UPDATED)
149 replies 78 views Edited Dec 26, 2008
I managed to get a group of volunteers from the private forums,due to the fact that most of them have been in Home for a long time already and have the knowledge within Home.
Everybody on the list that have the black t-shirt with a pink Home Beta logo on it will be using it must of the time,and for the beta testers that don't have it can use the blue t-shirt with the Home logo on it.
Feel free to go up to them and ask any questions you have(ex. error codes,menu pad,report options,etc)
We will be walking around and jumping to different lobbies so we can help you to fix any issue,question ,you have about Home.
Also I would like you to check the "RULES OF CONDUCT" we signed for us to use the PSN. Rules Of Conduct
I'm saying this because I have seen too many people with bad behavior in Home,and as a father and human being this type of harrassment needs to stop.
List of beta testers volunteers:
Rainoffire
AnubisHades
t_tokyo2010
Plstcsldgr
jiggyteddy
LUIGGY
SWANN
BlazeKing
PLYMCO_BOSS
rdv1123
Boogie7
BigBadLantern

Chicho13_420
mbsaeger
NARDE15
EVILEMPIRE951
dub_420i
Skater_Ricky
darthedster
panickedthumb
will_orz
Manmonkey
pondwater
InsaneIrish
dragonfreeze88
B1GG1N
hicsuntdracones
Rock72
Archer_58
smokeon
Xi2wiked
Lethal_NFS
Kev-o

Dougbrowne

Ra-Ausar
alex4848
gmk218
jaymc
Zigzag71
EdMoney

MDVR
madman32395
Deathsoul13
ArmoredSpike
LINAC
WCKidRock
VanCityActivist
Louismarchman
isuckatdisgame
cbass562
ou814me
Whitwhit
Oddsix
TRICKY_USMC
flacotanner
homeboy79
xLord-Slothx
autohacker2000
SAFT93
gtabomb2
Message Edited by LUIGGY on
12-26-2008
03:19 PM
Uncharted Territory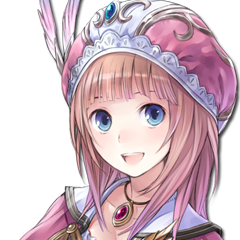 Registered: 10/13/2007
Offline
1387 posts
Re: LIST OF BETA TESTERS THAT WILL HELP YOU
Nov 25, 2008
I was actually going to ask you to do this Luiggy.
Thanks for reading my mind. The force is strong in you.
Re: LIST OF BETA TESTERS THAT WILL HELP YOU
Nov 25, 2008
Re: LIST OF BETA TESTERS THAT WILL HELP YOU
Nov 25, 2008
Yes, thank you to all the volunteers out there answering questions and what not
Re: LIST OF BETA TESTERS THAT WILL HELP YOU
Nov 25, 2008
Alright well I have a question for you guys then.
Why can't I stay signed in to Playstation Home for more than 20 minutes without getting booted with a Network error.
I keep getting a message that says "Network Error The connection to the server was lost D4512"
Then it proceeds to knock out internet to my whole apartment because the wireless router has to reboot and power cycle after PS Home crashed it.
Re: LIST OF BETA TESTERS THAT WILL HELP YOU
Nov 25, 2008
---

MetalHaze wrote:


Alright well I have a question for you guys then.

Why can't I stay signed in to Playstation Home for more than 20 minutes without getting booted with a Network error.

I keep getting a message that says "Network Error The connection to the server was lost D4512"

Then it proceeds to knock out internet to my whole apartment because the wireless router has to reboot and power cycle after PS Home crashed it.

---
I will send you a pm