Reply
Topic Options
Mark Topic as New

Mark Topic as Read

Float this Topic for Current User

Bookmark

Subscribe
Highlighted
Konami Floor DDR Game Question
10 replies 672 views Edited Aug 31, 2011
I'm very upset about what is going on in the Konami Penthouse.
Konami updated they space to make it easier to get the new rewards among a couple of updates to fix some glitches.
But sadly now some users go to the dance floor sit on it and go to they wardrobe to get points more quickly.
Thanks to this the dance floor sometimes glitch (locks up) and no one can't dance and sometimes it glitch in the middle of a dance section.
What should I do? Report them? or just ignore it the fact that they are the cause of the problem?
Thanks

Re: Konami Floor DDR Game Question
Aug 31, 2011
Re: Konami Floor DDR Game Question
Aug 31, 2011
Yes is true. But its it weird when there's no one sitting it doesn't lock up. I'm sorry but I have to disagree whit you.
And I'm not the only one that thinks so. A lot of people in the space are very upset of this because when ever they se people sitting they know it will lock up sooner or later.
Like I said above, Konami have updated they dance floor a lots of times. Thanks to the last update it doesn't do it anymore. I go everyday to the Konami Penthouse since day 1. And Konami have done everything to fix this issue. Yes the dance floor locks up sometimes but not has much when people glitch it or go to they wardrobe while in the dance floor. Thankfully Konami fix the issue of a person going to they wardrobe while on the dance floor and it opens up again.
I send a e-mail to Konami regarding this Issue. I'm still waiting for they reply.

the_original_se
VP of Gaming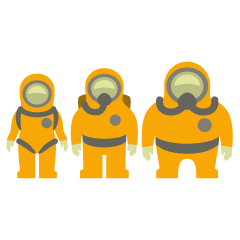 Registered: 12/28/2006
Offline
34149 posts
Re: Konami Floor DDR Game Question
Aug 31, 2011
i dont think its the people sitting there causing issues.
last night a solo dance-off froze and there wasnt anyone sitting in there wardrobe on the dance floor.
but dont report them. they arent really doing any harm if they are sitting in a corner out of the way.
but if they are like standing in the middle of the floor in there wardrobe, then that could be considered game disrupting.
plus ive seen quite a few people on this forum sitting quietly on the dance floor in their wardrobes. dont report our own community members.
Re: Konami Floor DDR Game Question
Aug 31, 2011
It's very easy to point fingers with things like that, but like I said before, the space has always had those problems regardless of people idling or not. It's been forgotten since people first obtained their Pyramid Head Masks and left the space. Now that this knife has reared its head, people are going back to the space and discovering its issues again.
I've tested and retested to see if idling had an impact on the game itself and from what I've seen, it does not. The game locks up still, people are kicked out when the game begins, or the dance floor completely disappears. We've complaind about these issues when the space first launched, even then no one idled on the dance floor and it still had these issues.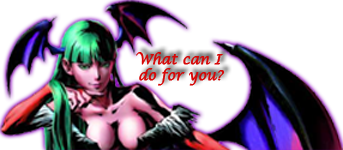 Re: Konami Floor DDR Game Question
Aug 31, 2011
Tony, hate to say it dude, but you'll have to get over blaming them. :/
When Konami changed the knife's point requirement, I was immediately on the dancefloor earing points through legitimate danceoffs and time w/o the Wardrobe trick, but people were camping the floor the entire time. The presence of campers never changed anything, from 8+ users in the corner, to random people in the Ford SYNC gear so their avi was still dancing in the middle of the floor.... none of it affected the game, it's just Home's network connection in general, same with any other freeze issue we have.
Case and point, from campers piled in the corner, to people camping in the middle, unless they're in some giant eyesore that makes you want to cry and cover the eyes of small children... the campers do nothing harmful, and therefore break no Home rules by taking advantage of a system that lets them camp for points instead of having to compete with others.
I don't budlist-add on forums, and blank PSN requests get ignored!
Missing Rewards
-over a year old, still never fixed! 3-4 months worth of items still MIA.
Uncharted Territory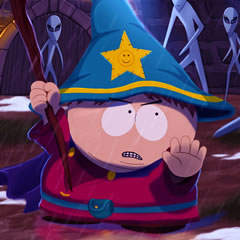 Registered: 01/16/2009
Offline
1395 posts
Re: Konami Floor DDR Game Question
Aug 31, 2011
Re: Konami Floor DDR Game Question
Aug 31, 2011
One thing that might cause the game to boot you is not finishing first in an earlier round. The practical solution, if you get booted from a dance-off, is to leave the space and come back, then see if it happens again.
Re: Konami Floor DDR Game Question
Sep 3, 2011
Tony, did you ever get a reply from Konami? You seem really upset about people idling there...I wonder what Konami has to say about that issue. Don't go camping there yourself
Re: Konami Floor DDR Game Question
Dec 31, 2012
I don't think the Idling issue will ever be resolved, no offence, but konami makes money off people buying the outfit and camping there all day, it's rediculous and dissapointing, but nothing is ever done about it. Also, yes the floor glitches a lot, but I'm sure the Twenty wardrobe campers are'nt helping it either, so if this glitch was resolved, it would be nice, it's no fair to others who earn the rewards honestly aswell.