Reply
Topic Options
Mark Topic as New

Mark Topic as Read

Float this Topic for Current User

Bookmark

Subscribe
Highlighted
Re: Kings of Spun & Spuno'ween Update!!!
---

madmunkid wrote:


Hey Jason1802128, we will be making the reward available in some other way, as mentioned above and possibly make some other way to Spuno'ween Spunland... possibly

Have a Spun day!


madmunkid :-)


---
Who is that little man with that hat and the fancy mustache? I want a toy of him in home.
//cheesenipping//
Re: Kings of Spun & Spuno'ween Update!!!
[ Edited ]
The space says his name is Uncle Spun.
---

madmunkid wrote:


Hey KarateChampChad - if for some reason we cannot add the Broom Broom to the normal shop as a freebie for a limited time , then we most likely will have the LMO available to find in the Spunland maze shop for a few weeks - I'm still waiting to hear...

Have a spun day!

madmunkid :-)

---
Please don't put it in the shop as a freebie.
At least require a little effort upon the part of anyone unlocking it.
I know others are upset that they missed it, but it is a reward that should be earned by participating at Spunland.
The night version was great. Could it be added in regular rotation?
Re: Kings of Spun & Spuno'ween Update!!!
---

madmunkid wrote:


As to Spuno'ween itself -We love the idea of having that as a mode in the Spunland Cottage, but that is fairly complex, I'll look into it - if we cannot do it we will seek to do either or both of the following:

1. Add to the reward Relocator the functionality to take you to Spuno'ween

2. Add to the Spunland Cottage Relocator the functionality to take you to Spuno'ween

---
Thank you for considering this, Spuno'ween looks so much better then normal Spunland in my opinion! I really loved it.
I also would like to take this opportunity to say how absolutely AMAZING your new full body outfits are. Specifically the ghost, Spumpkin, and most of all the Spunland robo suit. You are the first dev to take advantage of that core update that made it so outfits don't have to conform to the standard emotes and it works great. And the Spunland robo suit is HILARIOUS with LMOs!
I did pass on the spun outfits and sonic spunner, but I would definitely love to see more fully non-humanoid outfits in the future. How about a full size Jayraf outfit?
Re: Kings of Spun & Spuno'ween Update!!!
[ Edited ]
Hey Tarazuma, great to hear you''re loving your robo suit! A Spun Jayraf suit is a definite possibility :-)
Ok, so latest update on Spuno'ween, rewards etc. As I said above I put the wheels in motion yesterday to get the Broom Broom into the shop as a free reward, but the wheels don't seem to be moving so fast, so combined with Jem's point above and having done some tests locally we've decided...
From the next update of Spunland (there is a minor update this week coming - but this one will be on the 20th of November due to submission processes etc) the following will be the case:
1. The Broom Broom will reapear in the (updated) shop maze in Spunland. You will have to find it to get it. It will stay in Spunland until the next update (which will probably be in early December).
2. The relocator in the Spunland Cottage AND the Reward Relocator (the Spunland Portal) will now give the user the option to visit Spunland or Spuno'ween... We probably won't keep them this way forever, but at least for a few months. I have tested it locally today and it seems to work fine :-)
I hope everyone is happy withe this solution - and mostly we're opting for it because its something we can make happen without having to rely on external parties. Thanks so much for everyon'es suggestions - and keep them coming - we are listening still!
Anyway, Uncle Spun will update his blog on all of this early next week. And can I take this opportunity to say - we'll be doing the King of Spun Coronations in NA next wednesday (3pm PST) - come along and see if you can win the Spun Crown (check our website if this makles no sense to you). Although this does remind me: being based in the UK we have little sense of what is a good time to do the coronations in the US, we'd be happy to move the time to some other if people would like to take part but cannot due to work commitments or whatever - just let us know! Btw, the Coronations will revert to tuesdays after next week.
Big Spun thanks for all the feedback! Have a truly Spun Halloween weekend!!!!
madmunkid :-)
smokingpistol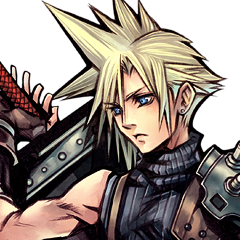 Offline
Re: Kings of Spun & Spuno'ween Update!!!
Thank you for your diligence on these forums once again. I would like to chime in and say in regards to the Spun King coronations, alot of us here in NA and the forums use EST time zones so I believe indicating what time it happens in EST as well as PST may get more hunters out. As it stands even I cant remember what time 3pm PST is without googling it and Ive done the challenge multiple times haha
Just a suggestion ;P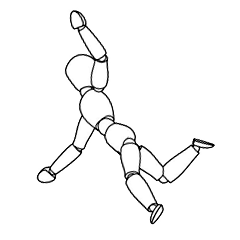 Offline
Re: Kings of Spun & Spuno'ween Update!!!
The SpunOween space was awesome , loved the broom . thanks . would love to have a SpunOween cottage and i'd pay serious cash to see CMC stick forks in his eyes ,,,, (:
HOMELINGS ROCK!!!!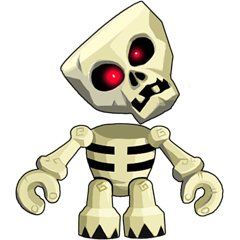 Offline
Re: Kings of Spun & Spuno'ween Update!!!
Kudos on the fast response to this issue, but even more so for keeping us all in the loop. It's much appreciated.
... BTW ... I have to add my voice to the request for a dark (Spuno'ween) personal space!!!!!!!!!!!!!!!!!!!!!!!!!!!!
If Spunland or the Spun personal space were always those colours, I'd be there every day spending way too many hours spunnin' around.
Re: Kings of Spun & Spuno'ween Update!!!
My pleasure smokingpistol!
As to the Coronations - done - from now on will always put up EST too - to that end - this week on wednesday 6th we'll have the US Coronation at 7pm EST/ 4pm PST :-)
phatso64 and Hobgobling - we hear you on the Dark Spun Apartment, watch this space and all that :-)
And to everyone else - thanks again for all your interest, support and opinions! We submited the next Spunland Update today - so all going well the Broom Broom LMO will be hidden in the maze and Spuno'ween will be visitable again from the Spunland Portal and the Spunland Cottage relocator from the 20th of November - which is also (as it happens) when we have our next set of commerce items out in the US, and the EU & the US will finally be in synch with commerce releases then!
Have a spun day all!
madmunkid :-)
Re: Kings of Spun & Spuno'ween Update!!!