Reply
Topic Options
Mark Topic as New

Mark Topic as Read

Float this Topic for Current User

Bookmark

Subscribe
Re: Killzone Shadow Fall at the Hub
[ Edited ]
I preordered Bioshock 2 to get the Big Daddy Outfit for Home..Preorderd Mag to get the Mag Sver Apt..I preordered Killzone from the Home Kiosk. 150 bucks I think I spent on the whole package. Preordered Dead island on Home Kiosk. Cost a good bit of Money also. Got my UC3 Drake avatar from Home for preordering. Did you buy your preorders in Home? Did you only buy apts and clothing?....Sure you supported Home and I am sure somewhere some aspiring clothing designer and architect appreciated your business. Here we are now..2013..I just preorderd Prestige Ghost and Ac4 Black Flag.Talking about 350 bucks! None of which are in PS Home for sale. I used to get mad when they called Home a Dress up play toy doll land not for real gamers..Well....
Highlighted
Spicey_Lollipop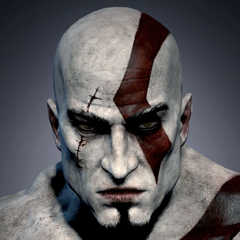 Offline
Re: Killzone Shadow Fall at the Hub
[ Edited ]
D-Nitrate, I don't blame sony for what happen to home in NA because Sony didn't put the gun to our head and said we had to buy stuff. I think down fall of home was people who were more interested in buying stuff and people look down on the promo items.
I have always pre-order games from my PS2 days and still do,I always like the little extras we got from doing it. I agree some items on home for pre order were pretty sweet and one my favourite unlocks for owning game was Arkham asylum bat cave. That was real nice surprise and I wish for some developers do that again I sure they might see people buying there game. I always like idea that trophy's in games should unlock stuff for use being it in game stuff or home stuff. Bit like Assassin's CreedUplay Passports had rewards for unlocking trophies for the game. However I think most people on home wouldn't take the time to unlock a apartment to get a Platinum trophy