Reply
Topic Options
Mark Topic as New

Mark Topic as Read

Float this Topic for Current User

Bookmark

Subscribe
Highlighted
Re: Just wondering what is being done.....
[ Edited ]
Smoke : How do you know they are stealing your Wardrobe? Are these the same people that turn into Giants, whom I have seen copy my exact look and clothes in an instant ?
btw : It's been happening way before the Dev Tools Snafu. It happened to ne again, an hour ago, at Hudson.
They copy people's look in a blink of any eye. Whether this translates into stealing, and keeping Wardrobe items, I don't know.
I have been advised that this is some sort of DNS expoit.
I have also read / heard, that these exploiters can do other unsavory things. It is unnerving to see an exact copy of myself. Is it damaging to Home in anyway ? IDK.
When I see these reprobates, I report them, and then Ignore them. I really hate the ones who publically offer to sell the exploit for money.
My two cents worth : Home could / should have been a raging success.
I believe that Sony's reluctance in properly Moderating Home, has been killing it for years. I, and all my friends have said the same thing : many of our friends, and people we know, have either left Home for good, or do not spend much time on Home any longer.
The overwhelming response as to why they have left, or curtailed Home involvement is : too many pervs, and hackers / bad glitchers / exploiters, who have been allowed to remain on Home. Quite a few of the aforementioned bad apples, have been on Home for months, years even.
Noobs . .. New people to Home, have become an Endangered Species.
If the Die Hards (most of us on this Forum are) leave Home, what kind of members will you be left with ?
People will patronize a safe, secure, and fun site.
Two things Sony : throw out the Home Trash, and fix Wardrobe / Storage.
People will spend more money.
People will come back
People will stay.
Home will truly flourish.

smokingpistol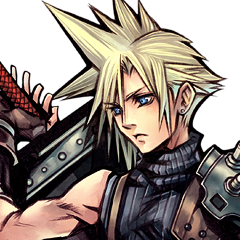 Offline
Re: Just wondering what is being done.....
This behavior you describe was actually happening before the dev tools were unleashed as I missed that and the majority of December and remember hearing about it possibly early November. I have witnessed a Youtube video of users cloning others instantly like you describe and know it is possible. How they do this I am unsure of though. Its pretty... Disheartening...
Re: Just wondering what is being done.....
Lol they're not stealing clothes, they're using somewhat of a hack to copy another persons avatar.
"Hope you haven't forgotten my role in this story.. Im the leading man, and you know what they say about the leading man.. He never dies.."
Re: Just wondering what is being done.....
[ Edited ]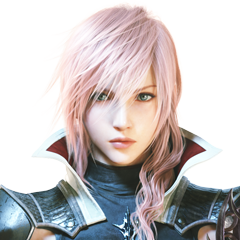 Offline
Re: Just wondering what is being done.....
[ Edited ]
---

Narico303 wrote:
The dns to do this stuff can be obtained from **snip** For a fee of course, lol.

---
And you think pointing people to the source of the exploit is a good idea here on a public forum? I'm sure that website would be happy to know you're promoting it for all to see. Sadly Home Moderation has allowed this disease to fester and sadly there doesn't appear to be anything they are willing to do about it.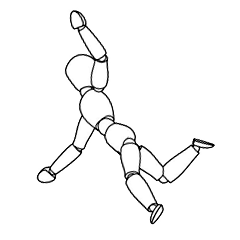 Offline
Re: Just wondering what is being done.....
nothing is stolen , it's just fun .. by patching all of our fun glitches Sony has turned most glitchers into hackers , good job guys !
HOMELINGS ROCK!!!!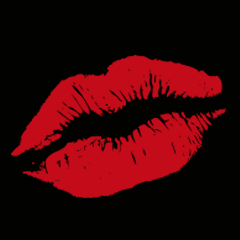 Offline
Re: Just wondering what is being done.....
Re: Just wondering what is being done.....
---

ALIEN-gunner wrote:
why would anyone continue to spend money on anything in Home? It's a garbage application and has been for years. Sony isn't fixing it unless it hurts them and this doesn't.

---
If Home is (according to you) such a "garbage application"... then why are you still using it? And why are you spewing out your unnecessary venom out on this board?
If you don't like it, then you have several options:
- Stop using Home and leave Home and this board to those who enjoy Home thoroughly.
- Pull out a C++ compiler and write a "non-garbage" version of Home. You will see how hard this is!!!
Here are some facts about Home:
- PS Home is a highly complex application. Bugs and errors are normal.
- There is no such thing as bug-free software.
- None of the developers of Home has implemented any of the bugs and glitches intentionally.
- Sony will take care of the glitchers. The glitchers might enjoy their "power" and knowledge now, but in the long run they will lose (suspended accounts, bricked consoles...).
I simply report the glitchers and then set them to ignore.
If you wonder how to report a glitcher with obstructed name: Start the Report process and look at the users list. At the very top you can find an empty entry. That's usually the glitcher. Choose this one and report him/her for cheating/glitching.
Re: Just wondering what is being done.....
---

xSMOKExEMxALLx wrote:


Do people still have the dev options from a few weeks ago? Is the clothing robbing something to do with that because this happened not once but 3 times in two days.

---
Even devs can't rob items from the store.