Reply
Topic Options
Mark Topic as New

Mark Topic as Read

Float this Topic for Current User

Bookmark

Subscribe
Highlighted
Re: June 2013 Suggestions!
[ Edited ]
Sorry but there's no July thread that I can see yet.
There's a list of crap I want from other regions but I won't bother with that. What I really want is a public or private space where it's raining either every few minutes, or nonstop. Cutteridge is the only private apartment we have that has rain built in as a function, and it's constantly stuck at nighttime We used to have IREM's Gathering Place for Spelunkers where it always rained; but now we don't have anything like that. It's snowing at Yeti vs Hunters, so we can go there for that, but what about rain? I have my cute umbrella LMO from the GZ Taisho pack and would love more of such things in the future, too.
Yes, I use my Lamp of the Deluge to make it rain in a ridiculous amount of personal spaces, but there's a different effect when it's built in, and I'd like to see a space that isn't afraid to make puddles and what-not.
Ideally, like with the cave in IREM's old space, we'd have a small section of map where we could get out of the rain for a bit if we needed to. Maybe a cottage or a cave with a fire of some sort going. I think a lot of people would appreciate the ambiance, and riding our LMO horses through the rain would be pretty boss, too. Thanks in advance if anyone decides to guardian-angel this and make it. <3
Spelunker Space Image from AZ4 (Obviously).
GZ Rainy Event from Last Year
Some examples of rain/snow environments from Skyrim.
Re: June 2013 Suggestions!
[ Edited ]
Slap Happy At Indie Park
I would like to see Slap Happy become a part of Indie Park and made a free to play game - with Odd Gentlemen's permission, of course. I think more items should be made available for purchase. This would help generate revenue.
Then have the game updated and repaired. The leaderboard needs to be fixed and updated to show who's winning in the area, who's ahead that day, week, month and all-time. Including a board so that we can compare our scores with a friends - some of us can't make the other boards.
And have new prizes along with the older one's for new and updated accomplishments.
I think this will help increase interest in the game. If you would like to see changes to Slap Happy, please contact them at their email address: info@theoddgentlemen.com. I did.
The way you play the game is the way you live your life.


PROPHETOFDOOM13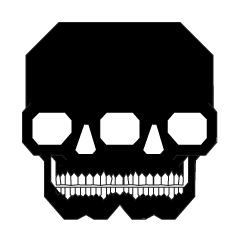 Offline
Re: June 2013 Suggestions!
Tempest_Fire or Glasswalls
I was wondering if you might be able to put up monthly suggestion thread too, Like Glasswalls did, or Change the OP to Playstation HOME suggestions, or something similar to Cut Down on Clutter and Keep one of Glasswalls Posts up maybe... Plus a way to still get suggestions in a fairly orginized way by the general public of HOME. It seems that there still is not a July 2013 Suggestion Thread.