Reply
Topic Options
Mark Topic as New

Mark Topic as Read

Float this Topic for Current User

Bookmark

Subscribe
Highlighted
Re: June 2013 Suggestions!
All I really want is for you to create 4 legged werewolves like the ones off "Twilight", for us to be able to 'BE' the wolf, like the "mythical creatures pack" you released not too long ago. Create many different colours and styles of wolf, and for extras, let us be able to have facial customisations, for example, opening and closing the mouth, pushing ears back and forth, different poses to show the wolfs rank. With this i can create a club for werewolves! Thank you! Please think about it, i would be ever so grateful! X
Re: June 2013 Suggestions!
Sorry To Say Again But Please make us 4 legged wolf costumes from "Twilight" like the creatures back you released not too long ago, where we can 'BE' the creatures, i want us to 'BE' the wolves. I want them to be bigger that human avatars to give it that effect, to come in many different 'realistic colours' like black, grey, brown, etc. if you could, i wish for us to be able to choose the wolves posture, like their poses, for example, a play fight pose, or a warning/ aggressive pose, etc. i wish for us to choose whether we want the wolves mouth open and closed, and to push ears forward or back to show the rank of the wolf, including if we want the tail up or down. If we could, could we possibly change the eyecolours? I know im asking for alot, but i would really love this, id even make a club containing wolves!! Thankyou!! Please think about it! I plea!!.. X
Re: June 2013 Suggestions!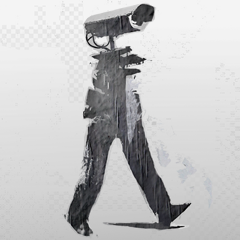 Offline
Re: June 2013 Suggestions!
Re: June 2013 Suggestions!
Hand accessories perhaps..i kinda want to wear my ghould gloves with my pyramid sword rather than they both being placedd in the same category make a slot for hand items and hand accessories..hope that doesnt sound stupid in anywya just tossing out my thoughts :/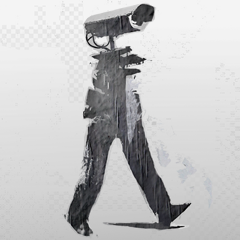 Offline
Re: June 2013 Suggestions!
---

nataliealexsis wrote:


Arcade Machines

Pinball Machines

---
---

Miss_Ann_Thrope wrote:
Please bring back Sully's Bar as a purchasable Clubhouse.

Also, need more classic arcade game cabinets.

I'll think of more stuff later.

---
Pinball machines? Maybe. Have you both tried Namco Essentials? You can get 5 arcade cabinets from it. 4 are from the trial, 5th is from the full version. Only difference is they require Namco Essentials from PS Store to be installed on one's hdd to play it.
---

Kid_Fleetfoot wrote:


A submarine that fits in the Complex personal space section The Dock.

It would work well on beach spaces also either on shore or in water where applicable.

It should not be hollow cus I'd like to look at it and maybe climb on it but you'll never get me in one of those.

Submarine Races games can come later.

---
I once toured a submarine at Oregon Museum of Science & Industry years ago. Even so, I had researched submarines, battleships back then.
Motorstorm Carrier is one of those battleships, but seeing an actual Navy ship like USS Enterprise (no joke on the name) in PS Home would be interesting. Plus I hear its might be decommisioned soon.
If you remember Under Siege, it was set on USS Missouri. They used USS Alabama for the film since the other ship was unavailable to them. USS Missouri has since moved to Hawaii as I recall.
Whie I was in Washington state one year, I got to tour USS Turner Joy. I got lost in it.
And I was thinking of The Beatles - Yellow Submarine when I quoted you.
Re: June 2013 Suggestions!
[ Edited ]
How about including with the current personal space invite system, the ability to "open" our personal spaces to the public? We could be able to type in someones psn name and see a list of their apartments they have publicly open, and we could also be able to keep certain people out if they are on your blocked list, and you could kick someone out if they are currently giving you problems. You could also open your apartments to only your friends. We could set it to "open" until we decide to close it, or maybe be able to set a time span that your space can be open to the public, and give "keys" to your personal spaces to certain friends so they can visit anytime, even if you're offline or not on Home, just like they can at clubhouses. It could really help when new apartments come out for giving tours! Could also do some cool stuff with the lockwood gift machine and the veemee 3d printer like leaving the friend you are visiting a gift! The ideas are endless here, lol.
I asked about this a long time ago and was told that, at the time, it wasn't possible because all of our setting, apartment layouts, etc. were stored on our PS3's, and recently all of our Home stuff was transferred server side, so I figured I'd ask again.