Reply
Topic Options
Mark Topic as New

Mark Topic as Read

Float this Topic for Current User

Bookmark

Subscribe
Re: June 2013 Suggestions!
Some LMO Suggestions.
Jump Rope LMO
Pogo Stick
Kites
Balloon
Who Are The Playstation MVPs? | Playstation MVPs Terms & Conditions

Motivated. Vigilant. Passionate
Re: June 2013 Suggestions!
Re: June 2013 Suggestions!
i feel the stores should of better clothies for the men . bring in the top brands for us. put a barber shop in there so you have to go look at clothing stores for them .i also fix the lagging ,im always getting kicked out of playground .We want to able to play our own music or if you can atleast update the music that you gives with actally better artist that you give us . we want music from all different genres .
Pandaachan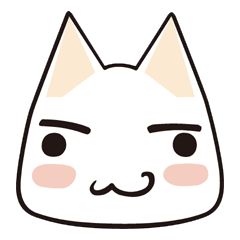 Offline
Re: June 2013 Suggestions!
Remember to +Kudos if you like it!
Bold = Highly wanted.**
Strike = Previous suggestion that is now in Home! Thanks devs!**
☆ A spooky, haunted hospital personal/clubhouse space equipped with patient rooms and an operating room with the quality of Cutteridge Estate. (Inspiration can be taken from real life haunted hospitals or games like Silent Hill/Fatal Frame/Siren)
☆ An interative Mannequin decoration that can be dressed in outfits you've purchased.
☆ An interactive game on Home where friends can visit and help with whatever. Similiar set up to the social Facebook games but you don't need 'tons' of friends to get certain upgrades. They just 'help'. Interactiveness and replayability are key. Key themes could be gardening, farminglulz, or even monster creation(?).
☆ An interactive hack and slash RPG with synced multiplay. CRAFTABLE weapons, RARE monsters, Unique weapon/class types! NO BUY TO WIN. Only buy to play.
☆ A clubhouse/apt of a Victorian Gothic Dollhouse similiar to the Toy Story space.Where if you look outside the dollhouse it's a larger room.(That you can also run around in.)
☆ More Accessory Slot items.(Hairbows, Mini Lolita Crowns & Top Hats etc)
☆ Giant Lollipops for our "HAND" slot
☆ Rose Eyepatches
☆Here's some misc. images of clothing to take inspiration from.
☆Customizable mythological/anthro creature full body outfits, makeup colors designating the colors of certain areas. (Skin, spots) Similiar to the Konami futuristic gladiator outfits and (..also a good marketing tool for PS Plus..)
Core Related
☆ NEW default skin colors..■■■■■■■
☆ Graphical update to eyelashes, also giving more eyelash options.
☆ Graphical update to the skeleton of our avatar giving us more body options. Currently we can only be short/tall, fat/skinny. Example: Hip, Bust, Muscle options.AND even more height options.
☆ Youtube APP on Home.
☆ HOME ON PS4?!
Celestial Apt/Furniture Set
Sorry my post is so late. I guess I've lost faith any of our suggestions will come to fruition.
(*≧▽≦) ♪ One Night Carnival! ☆(≧▽≦*)
http://pandakneesocksxiv.tumblr.com/
Re: June 2013 Suggestions!
It would be nice to hear the footsteps of our own avatars on wood, concrete or snow (appropriate to the footwear we are we are using) - including the footsteps/engine sounds of whatever animal or ride we are using. Or splashing sounds when swimming. But our sounds should not be heard by others as it can become annoying if someone should purposefully circle us.
If it doesn't use up too much memory, I think it would be a great enhancement for us while moving about in Home.
The way you play the game is the way you live your life.


Re: June 2013 Suggestions!
As we have animated clothing, why not have a shirt that has bullet holes? Then a few seconds later blood pours from the wounds.
Or a long sleeved shirt that at first makes us look bone thin, but after a couple of minutes bulge out with muscles.
What about animated hair? Hair that moves as we chat. Or shifts as we walk/run in a space?
The way you play the game is the way you live your life.


Re: June 2013 Suggestions!
nDreams' Blimps
I've been thinking that something should be done with Blimps to make it more interesting and fun. First of all, it's like playing tag in the air... And endless ongoing game of tag with no end.
My idea is to update it so that at the end of a twenty four hour period, the person who managed to stay untagged the longest in a day is rewarded with a prize from the nDreams Catalogue. Basically, there will be no sitting around and now reason to not be "it".
I don't know if this can be done, but it's just an idea.
Bonus time!
At the end of a season or year, the person who has managed to not be tagged the longest out of each daily winner will win a super-duper prize. Maybe a free blimp hanger personal space with interactive blimp - look out the windows and see the landscape slide by. And maybe a couple of other nDreams goodies.
The way you play the game is the way you live your life.