Reply
Topic Options
Mark Topic as New

Mark Topic as Read

Float this Topic for Current User

Bookmark

Subscribe
Highlighted
pheonixgate1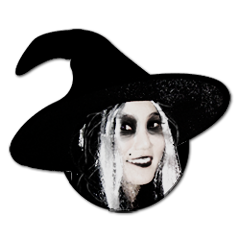 Offline
Re: June 2013 Suggestions!
YAY! More suggestions. I'm on a LMO kick this month, so let's do this:
Night at the Roxbury Dance Pack - (someone please do the stupid head-bopping dance, I NEED IT).
Also, a way to preview the new Locomotions would not be amis, amirite?
Um, still want a mermaid LMO. Not a full-body outfit like the Konami mermaid (which is awesome, btw) but something that can be used for male and female. So, just the tail. Maybe the color can be based on hair color (or just make them multple colored).
Someone please make a dragon mount that is at least the size of the velociracer.
Also, a Joust Ostritch. (Or any joust mount. can make it a minigame or something.)
Custom walks. I know there's the heels/platform heels pack, but can't we have a strut pack or something? As far as I know, we don't.
Also, classic dances--like ballet moves, waltz moves, can-can, flamenco--maybe a Strictly Ballroom pack? I've always wanted to dance to the Juggernaut Nutcracker music box, but none of them really work.
Annnd, someone please make an active item that generates scary noises (or creepy music). I want this before halloween if possible.
Oh. And I'd like to stop spawning in the E3 booth. I got all of those rewards, like, the second day it was open.
pheonixgate1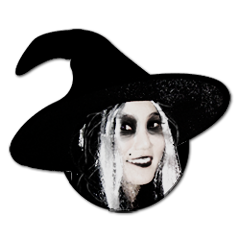 Offline
Re: June 2013 Suggestions!
Oh! And please give us some traditional japanese fan dancing! And some fans. There's only a handful available, and I'd really love some variety (and I'd buy a lot of them).
Re: June 2013 Suggestions!
I think that they should add some more realistic stuff like nikes Jordan's air forces more realditic namebrand shoes and jeans and shirts and pants like tru religions and american eaglw that would bring way more people on home cause my friend was at my house one day and he told me he doesn't like playing home cuz they're no good clothes and he would play if there was please read this and add these items
Re: June 2013 Suggestions!
i agree bring back central plaza please!!! seriously everyone misses central plaza and the old music please get rid of the hub it's sooo boring there and the music is worse than central plaza's was BRING IT ALL BACK!!! That's what we all want.
Re: June 2013 Suggestions!
Home management team you guys keep saying central plaza is gone forever i don't believe it is and if it is "gone" why can't you all do everyone a favor and bring it back or make it again. We invest so much money into your service and we ask for something and you guys don't come up with it seems like you begin to ignore us so bring central plaza back do us all a favor or make central plaza personal space like how EU has there old home as personal space.
Re: June 2013 Suggestions!
[ Edited ]
An underwater estate/ park where we can swim outside in our mermaid/dolphin/shark suits and use our aquamounts. A real win would be a place to go" inside" too, to watch others swim, via a big window.

Thanks Asuka424 for the Signature
Re: June 2013 Suggestions!
[ Edited ]
Update Konami please!!!! That place is bugging the crap outta me!!!! WE NEED MORE MUSIC AND MORE REWARDS!!!!!! new music and more rewards.
1.The rest of the SH costume
2 A Konami personal space
3. An unlockable dance set
4. Konami costume
And if anyone else hass anyother suggestions your welcome to toss them out there
Re: June 2013 Suggestions!
Wouldn't be interesting if we had golf kart, flying bicycle, and jumprope LMOs for this June?
Golf kart
Flying bicycle
Jumprope
Playstation Telephone Hours:
Monday-Friday 8:00am-8:00pm PST (Closed on Saturdays & Sundays)
Customer Service
- 1-800-345-7669
Account and Billing Support
- 1-877-971-7669
Sony Rewards
- 1-888-715-7669