Reply
Topic Options
Mark Topic as New

Mark Topic as Read

Float this Topic for Current User

Bookmark

Subscribe
Re: July 2013 Suggestion Thread
Avatar Wearable Movie/Comic Book Costumes in Home
When we get licensed movie or comic book costumes, once in a while it would nice if they were just that: costumes, rather than only avatars.
I always thought that it would have looked cool if the Alien "costume" that we had in Home would have been released as an actual costume that our avatars would wear. I thought it would have been interesting seeing aliens running around with frumpy bodies, short, tall, fat, thin and big busted. Just as we would be if we wore such a costume in real life.
This way even if we had the same costume on, we wouldn't look exactly alike. We'd all look different - as individuals.
The way you play the game is the way you live your life.


Re: July 2013 Suggestion Thread
Re: July 2013 Suggestion Thread
would it be possible to have new customization options added to harbour studio because i have seen that there are a few things that would be cool to have like customizable wallpaper as in upload a picture from you ps3 and have it big on the wall instead of a small picture frame or atleast have wall zones that you can have a custom pic on or if that is too much what about solid color wallpaper like and actual red,green,blue etc instead of the very pale and dead colors that are available. Now the floors would be very cool to customize like have texture packs and stuff so you could have maybe tiles,different wood,carpet etc.Scenery it isnt the best idea because it is *harbour studio* but maybe have new scenery such as beach,country side,more of an urban theme or maybe just time of day cycles night,evening,noon,sunrise. The skylight no it would be cool to cover that up so it is dark or just remove it entirely because it tends to be a bit annoying at times.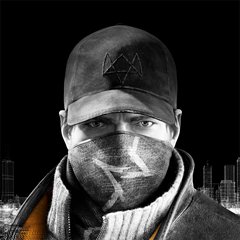 Offline
Re: July 2013 Suggestion Thread
Im dissapoiinted by Marvels high priced selection of t-shirts and I was always crossing my fingers for actuall costumes with their own stances and annimations. Always wanted to swing around on home as Spider-Man.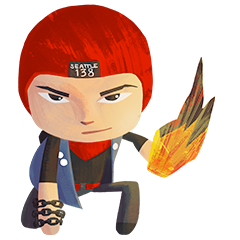 Offline
Re: July 2013 Suggestion Thread
Trophies
What I would like to have is more in-Home trophies to be available for Home specific games that we can win (in Home) and then display them in our personal spaces and clubhouses.
The way you play the game is the way you live your life.