Reply
Topic Options
Mark Topic as New

Mark Topic as Read

Float this Topic for Current User

Bookmark

Subscribe
Highlighted
Re: July 2013 Suggestion Thread
How about some button shirts with crazy designs like these.
Re: July 2013 Suggestion Thread
I have button shirts for my avatar...but I always wanted bow ties to go with them.
Re: July 2013 Suggestion Thread
[ Edited ]
Locomotion request.
LMO that makes our Avies completely invisible.
I know that the names will still be visible, but at least we'll be able to move while invisible. It would be a nice diversion to evade some of the more persistent harassers, at least until invisibility will finally be implemented in the 'Ignore' feature.
(Would be nice if the LMO comes with an emote: 'Invisible', 'Visible'. It would be even nicer if the invisibility only works for others, and not you.
)
Re: July 2013 Suggestion Thread
[ Edited ]
Locomotion request.
Long sleeved dresses, potentially with fringes, and shimmering glitter as LMO.
The idea behind my suggestion is that normal PS Home clothes are so stiff. I'm hoping that clothes, when an LMO, the sleeves, fringes, glittering, and everything will illustrate a beautiful realistic animation that coincides with the movement of the Avy wearing it when walking, running, turning and such. Just like how you see it behaving in normal disk games.
I saw the Cape LMO just now, and it was waving in the wind in a very realistic way, like it was alive. So, I know that it can be done.
Please try to combine some dresses with very long hair too.
I understand that it will not show when 'Playing a game', but then the actual clothes will. But it has to show with all the other default emotes. (It would be wise to recommend specific 'normal clothes' that don't 'conflict' with the LMO dress).
Re: July 2013 Suggestion Thread
-Add a 2nd floor to Blueprint Home
-150 furniture slots so we can add more to the Blueprint Home and other Spaces of course
-Active Refrigerator so we can eat whatever is in it. Plus a store to buy the food to eat (Actually have avatar eat or drink it
-More food items to decorate our spaces.
-Apartment Pets, have them walk around you and not push you lol. Also have them be able to sit on edge of couch or something
-Be able to play with Apartment Pets
-Bowling Personal Space with like two lanes and have option to make it a normal lighting or Nighttime bowling. Buy our own cool bowling balls.
buckallmighty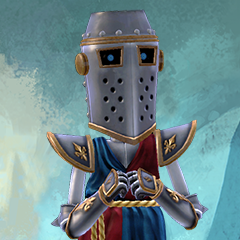 Offline
Re: July 2013 Suggestion Thread