Reply
Topic Options
Mark Topic as New

Mark Topic as Read

Float this Topic for Current User

Bookmark

Subscribe
Highlighted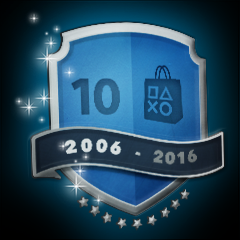 Offline
Re: January 2013 Suggestions
Probably mentioned already somewhere in this topic but for the love of God...
GIVE US NEW MUSIC IN CORE SPACES ALREADY. haha I mean, if it's a licensing issue with songs or whatever, then at least rotate them around, even if it's old stuff from the listen@home days.
Also, more spaces should be removed altogether, Home just feels way too bloated and it can probably use a lot more streamlining to get the community from being so seperated from itself.
Re: January 2013 Suggestions
[ Edited ]
I'm pretty sure I've mentioned this before a long time ago, but it never hurts to ask again.
How about adding a feature to the list of items that comes up when you press the X button next to an avatar that says "list items wearing". Sometimes I see people wearing items that I'm interested in buying, but I have no idea where to get it, who makes it, etc.
Now, before anyone says "Why don't you just ask them where they got it?", as you all know, sometimes people on Home aren't really all that cooperative when being asked questions, lol. Also, there are times that someone is "away" and I can't ask them, or they might not even remember and don't feel like going into their wardrobe to find out, lol.
Just gonna throw out ideas and suggestions feel free to post yours as well or comment.
First peakovox space needs to be a club, second I'm sure they are working on it but the cap needs to be raised on furniture items
Third the doors in men in blacks garage need to go the desk won't fit through or at least make a spawn point, another note on mib give option to take the dog and worms out it kinda hurts the clubs apeal.
Next make glowing green eyes actually in the eye color section and not to mention a red glowing eyes lol
No mans land needs rewards and to do away with cover system and take up uproars style
And lastly bring back killzone 3 space it was the best free armor in all of home a true tragedy of all things taken from home
If you think I don't like home that's not the case I love home and have been there since day one I have more ideas but those aren't improvements just clothing and such but if lockwood or home wants to hear those ideas they know where to find me thank you for home seriously I have come out of my shell because of it it is a second life for me and for many others thank you and feel free to post
Re: January 2013 Suggestions
Would love to see an uproar personal space
Glowing green and red eyes addes to the eye color section kinda like how buying hair works
Also a green aura and red aura and any other colors not under hand section like the magic aura but wrather in the headphone section like what lockwood did for the flower petals as the dragon egg reward
Re: January 2013 Suggestions
Oh and this is prob useless in requesting but it would be nice if the killzone 3 space was brought back it was the best free military clothes out there and a huge disapointment to see it go I know there's prob more to the story but it really was an amazing space