Reply
Topic Options
Mark Topic as New

Mark Topic as Read

Float this Topic for Current User

Bookmark

Subscribe
Highlighted
Re: January 2013 Suggestions
My suggestion is to make all added features to home, taken from the suggestion threads, be made available to all users of home and not just PS+ members.
Or maybe there should now be a seperate suggestion thread just for PS+ members, so that we all know that their suggestions will only be implemented for PS+ members.


If we took just five minutes, to recognize each others beauty, instead of attacking each other for our differences .............
Ellen Page
Re: January 2013 Suggestions
The ability to have a search option in the navigator store or mall. Say you are looking for a long coat or a trench coat. You type "long coat" on the search browser and all the long coats from all the stores show and you buy the one you want.
Another option would be if you see someone wearing something you like, you could select their name and pick to see what he or she is currently wearing called and then have a link to purchase item from there. This would avoid searching through all the stores to find what you are looking for.
As far as items go, how about Garbage Pail Kids for costumes or companion, complete with gross animation like farting, throwing up or being extra snotty. Classic GPK's would include Johnny One Note, Ritchie Retch, Leaky Lindsay, Adam Bomb, Bony Tony, Evil Eddie, Wacky Jackie, Rod Wad, Galloping Glen, Max Axe, Large Marge, Dead Ted, Buggy Betty, Stinker Belle, Driftin' Clifton, Mason Mace, etc. There are just so many good ones. If you're too young to know what these guys are, look them up. These were all the rage when I was a kid.
Re: January 2013 Suggestions
So this is my plea to developers PLEASE PLEASE PLEASE make bathroom sinks that are independent from sets so we can mix and match with pre purchased bathroom furniture.
pheonixgate1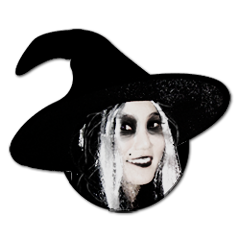 Offline
Re: January 2013 Suggestions
Ok. Here's a quick one, since I've already put my two-cents in once already:
Make an easier way to send a quick message to all (or even a few) of my club members at the same time, and if such a thing already exists, please someone tell me HOW.
Also, an extended color palette for skin, hair, eyes, MAKEUP etc. (Put some crazy stuff in there, also make makeup available for male avatars, because that would be hysterical).
And last but not least, give us the option to permanently get rid of certain clothing/furniture items. I know everyone has some stuff they'd like to get rid of. I can only imagine it will free up some resources. I'm just tired of wading through it all.
Re: January 2013 Suggestions
As we have animated clothing, why not have a shirt that has bullet holes? Then a few seconds later blood pours from the wounds.
Or a long sleeved shirt that at first makes us look bone thin, but after a couple of minutes bulge out with muscles.
The way you play the game is the way you live your life.


Re: January 2013 Suggestions
We have animated clothing. What about animated hair? Hair that moves as we chat. Or shifts as we walk/run in a space?
The way you play the game is the way you live your life.


LeeStone71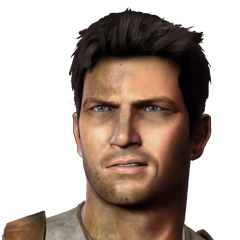 Offline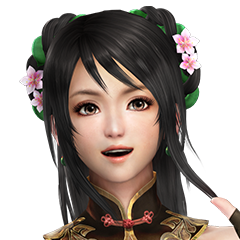 Offline