Reply
Topic Options
Mark Topic as New

Mark Topic as Read

Float this Topic for Current User

Bookmark

Subscribe
Highlighted
Re: January 2013 Suggestions
Virtually the entire INKSHOP catalogue, but these would be a good start!
Who WERE The Playstation MVPs? | About Us | GT6 Monday Night Racing
Find me: Twitter | Google+ | YouTube | Twitch.tv | Sig by Bambi-01us

Re: January 2013 Suggestions
---

ComancheNative wrote:


If you made two accounts and bought items with one account then you should have the opinion to bring that item over to the other accounts.

As for the clubs they should let you put posters up on the walls as well as letting sub leaders design the place with their items.

The games in home should be free to play and only add ons to the games should ask for money.

There should be a free item store so no one misses out on free stuff from events or from other stores.

The clubs as well as friends list should be Increased in the amount of people that you can have.

Forget Home events the new companies in Home should host their own events for any Occasions or holidays for us from now on.

Free movie showings in the theaters instead of trailers. The movies should only showcase games made into movies.

New free dance moves as well as new Interaction emotions actions such as hugs handshakes and high-fives.

---
YES PLEASE FREE THE ROCK!!!! I want this Central Plaza Souvenir for my 2nd PSN ID.
Re: January 2013 Suggestions
Again Mr.. Glasswalls I am making a Suggestion that you please ask the Devs to Stop the Price Gouging. I have heard by word of Mouth that Sony is taxing the Crap out of the Devs and in turn Taxing us as well... Please if you can, talk them out of this way of doing HOME business.
I Don't think ten bucks is a microtransactions. I know you all have to make a living... yet If you market and set better pricing, I really think you will sell more. So with more volume in buying you will make up the difference of the high cost, plus keep us happier and more willing to buy more next time. Plus I think you would make more in the long run with more people buying more of the items.
I know I'm sounding like a Broken Record, yet I honestly think the price gouging is wrong. I also realize its a Social network and a way to make money, yet there is a better way then making things over priced for the items worth. Maybe Sony and the Devs want to share some of the Numbers with us so we can see How much is being made? So that way we can tell if your making back the money put in plus some, or if Its not enough to sustain the Devs, or worse it just plain Gluttony. I am a very reasonable person when treated Reasonably. Numbers I work with... and if I could see what we are facing, I could either Continue to ask nicely that you all lower the high Prices, realize your Not making enough, or know they are just being Greedy.
Re: January 2013 Suggestions
I'd like to see different styles of inverness coats made available for purchase. Male and female versions.
The way you play the game is the way you live your life.


K-I-L-L-E-R-99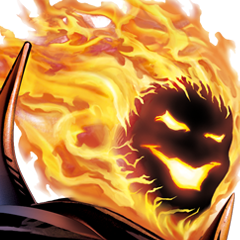 Offline
Re: January 2013 Suggestions
Re: January 2013 Suggestions
I'd like to see more events like we used to have. Celebrity guests from PlayStation, gaming, Producers, Developers and even voice actors from games. It was always fun spending an hour or two visiting them. One of the best guests we had was Michael Rooker. He was funny and a little naughty. He visited the Home community for three hours answring questions.
Just a few day ago we had two representatives from Hellfire Games (Home Tycoon expansion preview Q&A event Jan. 6!). And that was fun and informative.
But having guests talk about their games and launch sessions with the community is always fun.
Movie and television stars go on talk shows to promote their movies and shows. Why not have a voice actor such as David Hayter come on and promote the next Metal Gear Solid game he is involved with, or a movie he may have scripted?
The way you play the game is the way you live your life.


Re: January 2013 Suggestions
I would like a personal space with smaller buildings (with the limited slots I can't fill it anyway), but with a really large outdoor space in which to play.
The outdoor space should have a park like atmosphere, with trees and a place to swim, a place to hold races, a place to hold fireworks etc.
It would also have the options for changing the time of day, and (wow really stretching it here), the options to change the weather.
I can only dream........


If we took just five minutes, to recognize each others beauty, instead of attacking each other for our differences .............
Ellen Page
Re: January 2013 Suggestions
I know this is a really random suggestion and its female only, The Lockwood crop tops that have the belly button piercing have always been my fav due to the belly button piercing. Was suggesting that maybe they could release belly button piercing and put it under jewelry in wardrobe under Both, Would look great with bikinis and half tops and some of the camisole tops that have released. Plus suggested that they could release nightclub or sexi rave style dance lmos that are repetitive that don't have to be clicked over and over.