Reply
Topic Options
Mark Topic as New

Mark Topic as Read

Float this Topic for Current User

Bookmark

Subscribe
Highlighted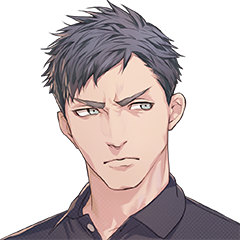 Offline
Re: January 2013 Suggestions
[ Edited ]
If you made two accounts and bought items with one account then you should have the opinion to bring that item over to the other accounts.

As for the clubs they should let you put posters up on the walls as well as letting sub leaders design the place with their items.

The games in home should be free to play and only add ons to the games should ask for money.

There should be a free item store so no one misses out on free stuff from events or from other stores.

The clubs as well as friends list should be Increased in the amount of people that you can have.

Forget Home events the new companies in Home should host their own events for any Occasions or holidays for us from now on.

Free movie showings in the theaters instead of trailers. The movies should only showcase games made into movies.

New free dance moves as well as new Interaction emotions actions such as hugs handshakes and high-fives.
NO HOME EVENT IS A BAD ONE! (03/23/09)
Re: January 2013 Suggestions
No Man's Land: Survivor
The mission: Two teams start off at two different ends of a ten block long, five block wide playing field. Their mission is to make it to the opposite end of the space, and enter a tent, in order to win the game.
The time limit can be 30 minutes. The game will end when the time expires or all surviving players from one team have made it to their respective tent. Once this is done, the game will end and points will be calculated and prizes issued.When in the tent, the survivors can chat, wander around the tent or quit.
The survivors will also have the options to go outside and look at the battle in an invisible mode or have a satellite view of the play area. In either mode, they cannot interact with other active players.
Players who have quit prior the the calculation of the points will not be counted and not receive the prizes. And once they have quit, they cannot rejoin that particular game while it is still active. This will prevent padding of the score.
Players will want to kill their opponents in order to prevent them from making it to the end. As the objective of the game is to survive and enter the tent, kills will not count to the final score. Spped and the number of survivors is important.
Prizes will include temporary strengthening of armor and a more powerful weapon. These new items can be used in other game modes and should be timed to expire within five or ten minutes upon starting a new game.
The way you play the game is the way you live your life.


Re: January 2013 Suggestions
How about making some public spaces into personal spaces. Like dead nation, or siren lounge including the ward of despair. Or maybe make some old public spaces that are no longer available into personal space's like the Far Cry 2 space with Sully's Bar, or Sackboy Toyota Prius space.
Re: January 2013 Suggestions
Hello Glass,You remember when we got the Ted bear for watching the tv in the hub,Answer the ?'s and we got a Ted companion,I was wondering if since we got the companion,Is the a way to get the Ted stuffed bear as a active item,To have him in our personal spaces,We could place him while watching tv,Maybe he could even talk.That would be cool to have a talking Ted.
Re: January 2013 Suggestions
This was originally posted in the main forum, but someone suggested i cross post here. Good idea, thanx technerd1000!

I know the topic has been brought up many time before, and I'm going to do it again. The bowling alley needs to be changed. This has to be one of the most highly used games on PSH. I have a few suggestions, which have no doubt already been made in some fashion or another.
1. Make a personal bowling alley, or make it part of a personal space. (1 or two lanes in the Mansion perhaps?)
2. Bowling pro shop. Buy your own ball, shoes, shirt etc. And with custom equipment, perhaps a percentage chance of increased strike? Couldn't hurt with all the lag in there lately.
3. A full time monitor during peak hours. During the evenings, weekends, and even holidays, the place is over run with so many people (kids) who have multiple profiles that reporting people isn't working anymore. As soon as one is kicked, they are back with another identity. The profanity, harassment, and disruption of gameplay has gotten to a point where it's not worth going there any more during these times. At the VERY LEAST, make it so those who are not in an active game cannot enter the seating area of those who are. This would at least stop some of disruption.
4. Employ some kind of auto scripting that would automatically disable the chat feature of any user who makes more than X number of posts within so many seconds. This would negate the people who feel it necessary to go:
Hello
Hello
Hello
Hello
Hello
Hello
Hello
Hello
Hello
Hello

These are just a few of the no doubt MANY suggestions which would help tame an area which has become over run with those who have nothing better to do than make complete and utter fools of themselves with the safety of complete anonymity.

With All Sincerity...
Re: January 2013 Suggestions
[ Edited ]
Dexter TV Show Items
Here's a list of Items
Different kinds of knives and other stuff in his kill kit
Plastic Wrap Wallpaper to make it out of a kill room and have it come with this kill table. A kill room space would be okay if it's not 4.99, should be like 1.99 or just for free if they advertise it at the hub when Season 8 is coming around which is this summer.
Pretty much everything that he wears on the show
Character board stand ups would be cool, so that way you can have a board standee of Dexter and other characters and make them the same height as your avatar. I would definently buy a debra morgan character stand-up hahaha
Re: January 2013 Suggestions
We need a stack of magazines fanned out so we can set them on our table.