Reply
Topic Options
Mark Topic as New

Mark Topic as Read

Float this Topic for Current User

Bookmark

Subscribe
Highlighted
Re: January 2013 Suggestions
sony please let us kiss alot of us are adults and would like a real kiss feature as an active thing or something we need real kisses not those fake forhead and air kisses help us out sony we spend alot of money on psh so please give us what we want thank you
Re: January 2013 Suggestions
[ Edited ]
-Synchronized releases of Granzella and Peakvox content in NA and EU, and EU items coming to NA faster (such as Atom Republic)

-All Home content from EU's Singstore released here. At the very least the non-licensed outfits and hairs, and full body outfits.
-Apartment and hair storage

-Ability to either delete items or "remove" items from your active inventory and storage, thus slowing down both login time, purchase time, and storage space, but with an option to recover items as a fallback to prevent people from complaining that they "accidentally deleted something".

-Active items taking the minimum amount of slots as possible, and devs going back to re-work old items such as PODI, Gift Machine, and the Xmas musical items.

-Loot radios play throughout entire apartments

-Realistic LMO's. So far the rollerskates, ice skates and mountain bikes are the only realistic ones. Lockwood's horses and motorcycles are definitely a step in the right direction.

-All new apartments having a simultaneous clubhouse release, ability to be in more then 5 clubs, and ability to have more then 32 members in a club.

-More gender-equal clothing releases, in terms of quality for women and quantity for men. If women get scantily clad outfits, so should males. If males get a cool, stylish outfit, so should women.

Good examples: Granzella suits, Atom Republic bike jackets, Junk Guy shorts.

Bad examples: Juggernaut Nautilus clothing, anything Lockwood or Home Originals does

Sick of men getting cool stuff while women get either overly girly or scanilty clad versions of what men got. Also it's about time we saw dresses for males in NA


-Gender equal acessories, such as same size horns for men and women (Peakvox did it beautifully, while Mass Media failed beyond miserably), more purses and nail polish for men, the exact same weapons for male/female (Sony was the worst offender, making more weapons for men, and giving women smaller and less dangerous looking ones)

-Finally, new games that:
-aren't shooters
-do NOT contain the following themes: military, zombies, gang warfare, sports
-have good rewards, no t-shirts, wall hangings or small/useless furniture
-have actual gameplay, and not something like a DDR clone or an aiming game
-are a long term investment that must be done daily, for a long time. Examples: Xi Continuum, Aurora, fossil digging.

-More body options. Currently we are either a pipe cleaner, a super model, or a blimp. We need to be able to adjust each part of the body seperately.

-The 2012 winter event converted to an apt/clubhouse, with all games in tact, and the ability to chat normally during all games

-Central Plaza apt/clubhouse

-Pets and LMO's having seperate slots and can be used at the same time

-MORE HEAD ACESSORY SLOT HATS. Just stop making hats all together if they are going to be head items. Head slot should be reserved only for full head and face coverings (example: Konami masks)

-Eyes/glasses being seperate slots

-Ability to convert any apt you own into a club house! Or maybe just allowing people to change clothes in anyone's apt...

-It's been said many times, but more interactivity...kissing, hugging, hand holding, hi fives, hand shakes, ect ect...
Re: January 2013 Suggestions
My seated avatar's head/back glitches into the back of many sofa/chairs when I text chat. Looks horrible. Can this please be fixed?
Friend: So how are you today, hun?
Me: I'd be great if my head wasn't plunging into the back of this sofa everytime I texted you. I look like I'm having a seizure.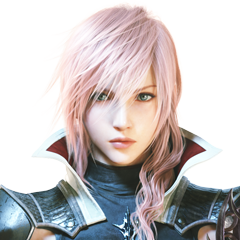 Offline
Re: January 2013 Suggestions
---

anojam wrote:


My seated avatar's head/back glitches into the back of many sofa/chairs when I text chat. Looks horrible. Can this please be fixed?

Friend: So how are you today, hun?

Me: I'd be great if my head wasn't plunging into the back of this sofa everytime I texted you. I look like I'm having a seizure.

---
The sitting animation is terrible. I refuse to chat when sitting in these types of sofa's and chairs etc. Someone fix it please.
Re: January 2013 Suggestions
[ Edited ]
Suggestions For Hellfire Games' Home Tycoon:
Arts and Entertainment Pack: Movie theater, bar, restaurant, pool hall, dance hall, live theater, television and radio studio.
Businesses: Pizza delivery (with missions - thank you , Sophronia), airport...
Personally, I would like the individual missions to be timed so that we wouldn't always finish the packs too quickly. Maybe mix and overlap each other? Maybe even some repeatable or continuing missions to earn some small change.
Environment changes: Weather such as rain and minor flooding.
Another idea is to have co-op missions, or missions that visitors can participate in (repeatable and continuing missions). Or missions that can only be played when visiting someone else's city.
It would be nice if Hellfire Games cozied up to other Home Developers and Publishers to create some of the iconic spaces/buildings in Home as buildings in our cities. It would be pretty cool, in my opinion, to be able to purchase (or earn) Home Tycoon sized versions of The Mansion, Cutteridge Estate, the Paradise Springs Casino, The Hub, Sports Walk and a ton of other places that represent Home. We have a Novus Prime building, why not another Home representative or a dozen?
Love the game!
The way you play the game is the way you live your life.


Re: January 2013 Suggestions
Re: January 2013 Suggestions
It would be great if you let us use our own hair with hats. I don't care if the hair glitches through the hat it still looks better than having no hair, or that differen't short hair bs. I figured something would have been done about this over five years but it seems not...
Re: January 2013 Suggestions
Please can you consider bringing in an 'Invisibility' function, which would be similar to the current 'ignore' function when being harassed, but would make BOTH parties invisible to each other.
The current 'ignore' feature in certain situations (ie on the floaties in the Glittering Sands Beach) isn't sufficient in pushing them away from us, and at times they have been driving users away from the beach. An invisibility option would eliminate this problem completely (as long as BOTH parties became invisible to each other).
Thankyou
Re: January 2013 Suggestions
Make functional doors (active items, 15-20 slots (or less)) that way users can make little rooms of their own like; bedrooms, bathrooms, offices, you name it.
You could even use the coding from the original loot stage set