Reply
Topic Options
Mark Topic as New

Mark Topic as Read

Float this Topic for Current User

Bookmark

Subscribe
Highlighted
[JP] New Oshaberi Quest 5/15-7/3
58 replies 2217 views Edited May 17, 2013
I need help. I noticed the lengthy window of time this event has and I really would like to get a couple of the rewards before it ends. Any help would be appreciated.
http://playstationhome.jp/world/special/oshaberifarm.html
Treasure Hunter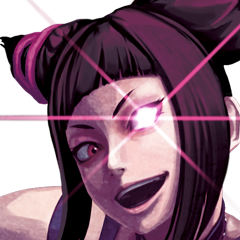 Registered: 04/23/2012
Offline
5870 posts
Re: [JP] New Oshaberi Quest 5/15-7/3
May 17, 2013
Here is just a run down of the plants they ask for:
1 green lily of the valley - ladybug antenna (M/F)
3 white lily of the valley - ladybug shoes (M/F)
Last one asks for 4000 farm coins worth in spotted clubs and the striped clubs - gaint four leaf clover hand item
The last one can be finished real easily just by maxing out the tree with 10 clubs and get the four trees. Each one is 1125 FC.
Hope this helps. If its not prefect then .... At least there is a post about. Nobody is prefect
Re: [JP] New Oshaberi Quest 5/15-7/3
May 17, 2013
Just so you know you can't get all of the rewards right now, they are rolling them out in stages, you can't get the LMO's quiet yet.. The only rewards available right now are the 3 that Crow-queen posted.. Though if you can't read Japanese the names she gave don't really do you any good. The first two plants you need come from the same D seed (as always all the seeds you need for the quest are giving to you from the girl in the purple outfit in the main lobby) The other two plants you need for the 4000 FC points each are from two different S seeds.
the first one that you only need 1 of is a D flower
the second one that you need 3 of is a D++ flower (which means you will have to give it sun then go back to seed in order to get to the ++ flower stage)
the last 2 are both S fruit (they are only 4 watering per stage S seeds, so its not too bad) the easiest way is to get them both to 10 star plants so you get 4 of each, even if you don't you have plenty of time to grow more with your daily free seeds to make up the difference. They are not too hard to grow with a little help.
Uploaded with
ImageShack.us
Re: [JP] New Oshaberi Quest 5/15-7/3
May 17, 2013
Re: [JP] New Oshaberi Quest 5/15-7/3
May 17, 2013