Reply
Topic Options
Mark Topic as New

Mark Topic as Read

Float this Topic for Current User

Bookmark

Subscribe
Highlighted
Re: Can u guys please patch the server freezes
Spoiler
Spoiler
....wow...that's a lot of.....effort....taking pics of your tv screen and all becasue of a game a 10 year old can play?
maybe knitting is more up your...alley?
anywho...i have to git!!! hubby is waiting on his dinner
and maybe after dinner we will take some pics of our tv screen...chinese anyone?
Re: Is This Sony's Answer to Freezing?
To all Icey Snowmen out there. Santas making a List. He is Checking it twice. Hes gonna find out Whos naughty and whos Nice.
Big mans coming to Town real soon with gifts for The good boys And girls.
Melt.
Re: Is This Sony's Answer to Freezing?
Yes , it has driven me off in the past and has already drove off a few friends this time around who say they have just had enough and are fine playing games.
I do wonder if those who freeze want to drive folks off of home and I also wonder if they realise if enough users who purchase items leave or stop using home that it would make sense for sony to take it offline , of course alot of users would have to leave but I do wonder if this is there intent.
Just more random thoughts.
Twitter- @ALEXELWAY7
Youtube - ALEXELWAY
Re: Is This Sony's Answer to Freezing?
---

s9358 wrote:


Well, something needs to be done. As it is now Home looses more and more people everyday.

---

Really? Everytime I wander around Home, I meet new users. Some have been on a month, some a week, and some just logged on for the first time that day. The thing is, they're there (note the spelling difference in those two words) everyday. New users. It's like losing a bunch of students from a school as they graduate. A new batch of kids come in to replace them.
Be proactive. Never back down. Do not argue with these folks. Report as needed. We will survive.
I'm really leaving now as we are only repeating ourselves...
The way you play the game is the way you live your life.


Re: Is This Sony's Answer to Freezing?
Here's an idea...play a real PlayStation game. Have fun on it and wait out this freezing situation. Because what if ps4 comes out and there's no PS home on that?
Re: Is This Sony's Answer to Freezing?
the reason why there are still freezers is
1. lack of moderation to handle the problem or they just don't care.
2. freezers come and go you take one out another takes there place.
3. there is allways a way around a patch sure it may take a long time but they will find one.
sony cant stop them unless they take this issue seriously.
Re: Is This Sony's Answer to Freezing?
Lol you people are crazy did you ever stop and think why ppl are freezing others? maybe because Sony doesn't do thier jobs properly they ban ppl for a small cuss yet let these trolls pervs and drama fams get away Scott free without even so much as a warning..i say yay for the freezers if Sony won't do their job right let someone do it for them
HAWEYEMIHAWK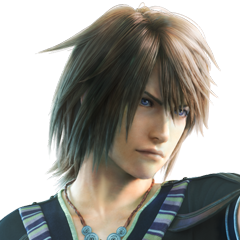 Offline