Reply
Topic Options
Mark Topic as New

Mark Topic as Read

Float this Topic for Current User

Bookmark

Subscribe
Highlighted
Interesting way to connect space's
40 replies 205 views Edited Aug 3, 2009
Path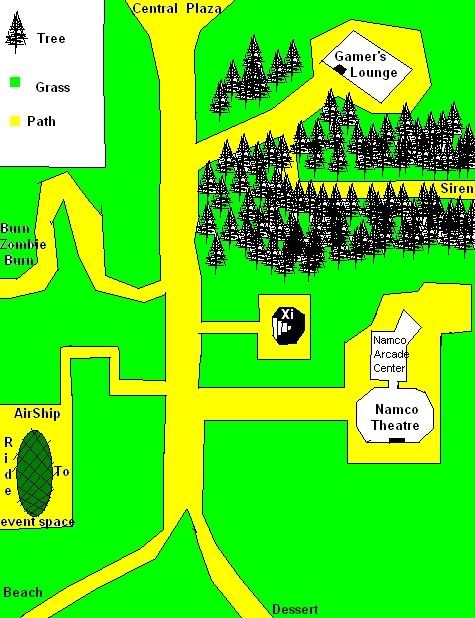 Beach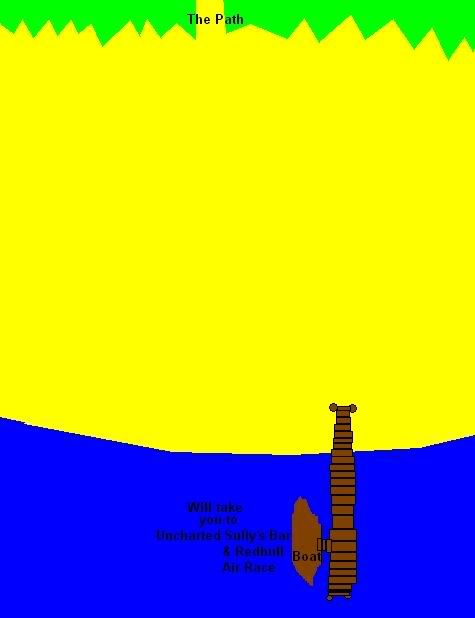 Dessert
City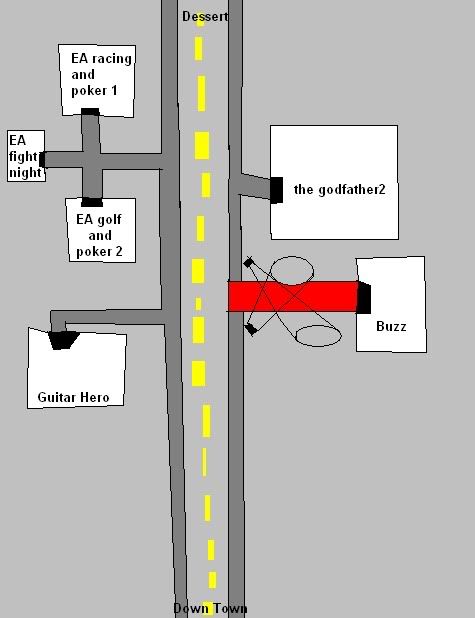 Down Town
Well i had a idea of a more entertaining way to get to other spaces. Like to get to siren take the path in the woods. Burn zombie burn would be on the hill like graveyard. The air ship would take you to the event space and when the space is closed have the air ship balloon deflated so it could not fly. Stairs descending into the XI space and the open area behind the Namco building could have chess tables. Then this place leads off into the beach and dessert well the beach is a place people could go and chill, swim maybe some beach activity's. Then take the boat to the other spaces out in the water. By the way I am aware my dock and boat look horrible xD now the dessert could lead to other dessert like areas. Yeah i really did not try hard with this one. Moving on to the city where all the city activity's are. We could go down the red carpet into the buzz area, hang outside on the dark city streets and go downtown. Now in down town it would be a bad area. Destroyed cars and all that stuff. The infamous space would be accessible by going threw the ally way. That's all i have on my mind tell me what you think of my thoughts. =D
-----------------------------
Re: Interesting way to connect space's
Aug 3, 2009
that does sound alot easier
Re: Interesting way to connect space's
Aug 3, 2009
+kudos, I like the idea... maybe some kind of fast transport may be used to make the commute easier. cause we all know the avatars dont cover ground fast at all
-ignorance is destroying man... one step at a time.-
Re: Interesting way to connect space's
Aug 3, 2009
PestControl02
Hekseville Citizen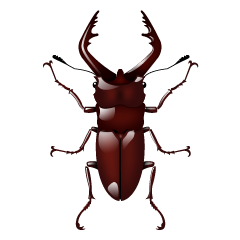 Registered: 02/22/2008
Offline
310 posts
amblin1980
Uncharted Territory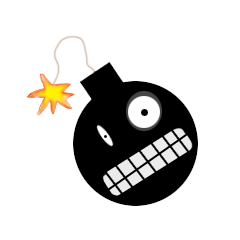 Registered: 11/25/2006
Offline
1505 posts
Re: Interesting way to connect space's
Aug 3, 2009
very interesting, especially 1st and 4th. kudos!. but too large of a space (or spaces) could result in either heavy load on an individual server or lack of population- a waste of resources .
not sure how sony distribute server load/resources, but im guessing once you log on home or relocate from your apartment to a public space, it'll assign (random or load dependent) you to an array of parallel public servers each contain all available public spaces. because i ran into a 'private' server several days ago, it's completely empty even if i try manually relocate to other spaces. Then i tried to relocate to a friend, it placed me into a server with populated spaces.
btw, what's the population limit of.. say, plaza? 80? 100? 120?
any professionals ? devs? mods? im quite curious.
Message Edited by amblin1980 on 08-03-2009 02:16 PM
Re: Interesting way to connect space's
Aug 3, 2009
I really like this idea. The scenery would be amazing, and it would make Home more realistic. I hope you put this in the suggestion thread.
Carpe diem post crastinum
Get your Portable ID!