Reply
Topic Options
Mark Topic as New

Mark Topic as Read

Float this Topic for Current User

Bookmark

Subscribe
Re: In HOME why can't freinds talk to each other
Jun 3, 2009
I know sony removed that but what i'm saying is that your should be able to talk to people that are on freinds list not to everyone or have 3 way calling
godsgift1888
Treasure Hunter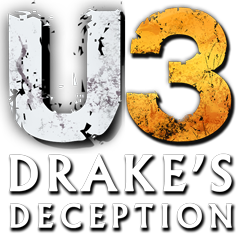 Registered: 01/11/2009
Offline
6519 posts
Re: In HOME why can't freinds talk to each other
Jun 3, 2009
public voice chat was removed for a whole lot of reasons abuse and copyright are two of them
but i agree being able to phone more than one person at a time would be a nice feature and should hopefully be implemented as its been mentioned a few times
Skeletor619
Hekseville Citizen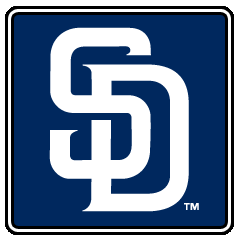 Registered: 04/21/2005
Offline
376 posts
Re: In HOME why can't freinds talk to each other
Jun 3, 2009
I heard it something to do with bandwidth issues, and people spouting obscene language on the mics.
jjooee93
I Only Post Everything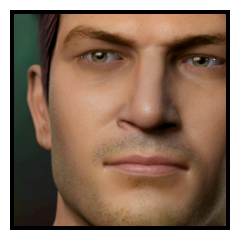 Registered: 06/19/2007
Offline
1327 posts
Re: In HOME why can't freinds talk to each other
Jun 3, 2009
---

godsgift1888 wrote:


public voice chat was removed for a whole lot of reasons abuse and copyright are two of them

but i agree being able to phone more than one person at a time would be a nice feature and should hopefully be implemented as its been mentioned a few times

---
Abuse and copyright issues are not the problem. If that were the case, online chat on the PSN and Live wouldn't be able to work out.
Its bandwidth issues, and the servers. They just got to fix things up a bit and we'll see a return of voice chat.
There was never any friend chat to begin with, it was either you talked through Home to everyone (using the R2 trigger) or you called "one" friend. I agree with you though, there should be an option to have a 3 (maybe even more) phone conference, that way all your friends are included in the discussions.
I guess if you want to talk to ALL your friends that bad, you can enter personal spaces or a club house.
Re: In HOME why can't freinds talk to each other
Jun 3, 2009
---

GlassWalls wrote:


---

SYKLOPS wrote:


---

BPatches701 wrote:
I want open voice chat back more than any other feature in home. There are a lot of people against it due to the idiots out there that abuse it but if you put them aside it's a very good feature that I miss. If someone bothered me I simply muted them and went on my way. I don't see why people complain that they got called names because if you mute and report someone you'll never have a problem with them again so please bring it back the way it was.

---

Do you honestly think the reason they removed it is because "people complain that they got called names"?

---

The Voice of *MOD* is speaking--so listen up!

(Also if you see people asking the same redundant thing in other threads, kindly point them here)

SYKLOPS is onto something. The voice/mic chat got removed from the public spaces of Home for various reasons:

--some for profanity

--some for worse offenses compounded with verbal expression, (srsly?)

--some for legal reasons (not `splainin' more than that, so please don't ask)

--perhaps some even for bandwidth reasons, since some folks' broadband is much broader than others (this I cannot confirm and personally doubt--I'm just Mod Squad)

We are not sure if it's coming back to public spaces, but I personally hope so. I think it makes the experience more enriching and human. That said, you'd never hear my voice anyway, but I love hearing yours.

And it's true, thank you BPatches701, everyone is empowered to mute others. I am a big fan of it. Wouldn't it be great if real life was that easy? Walk down the street, see some sketchy freak who's spouting off about something ridiculous or heinous and *poink!* They're instantly not verbally polluting the world you live in. The same goes for blocking users who are unsavory, uncouth and generally uncool. The mighty power of the Mute is self-empowering, simple and effective. So please continue to submit reports when someone is offensive, but if it's not a huge bother to you, then just mute them.*poink!*

So let's hope it comes back. Meanwhile, enjoy it in your Personal Spaces and Clubhouses. I know I will. Meanwhile, would you all do your part in educating folks on how to Mute or Block people they find offensive? Home is a community and n00bz always need a little help, especially from you oldskool and loyal Users.

(I nominate the official sound for Mute as *poink!*)

--Glass

---