Reply
Topic Options
Mark Topic as New

Mark Topic as Read

Float this Topic for Current User

Bookmark

Subscribe
Highlighted
Impossible Spaces: Videos (mine and yours)
48 replies 780 views Edited Mar 1, 2014
There are spaces in Home that look sooooo tempting to buy and then, you wonder, how in the heck do I decorate this thing? So, I am starting this thread to challenge YOU, the impossible space owners (and you know who you are), to DO something with a space and then invite me to film it for this thread.
To get us launched, I sweated blood over the nDreams Luxury Lighthouse Apt. Here's how mine turned out. Let's see one of yours and I will film it for this thread.
Welcoming Committee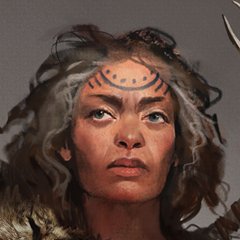 Registered: 06/15/2011
Online
6383 posts
Re: Impossible Spaces: Videos (mine and yours)
Mar 1, 2014
That's really impressive DarthGranny. My Lighthouse still looks.....well like a lighthouse lol.
Maybe I'll give it another shot thanks for the inspiration.
=+=Irresponsible kids are raised by irresponsible parents who were once irresponsible kids themselves.The vicious cycle continues.=+=
[/IMG]
Treasure Hunter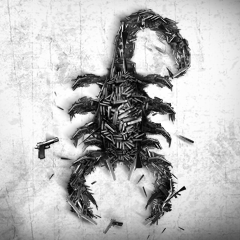 Registered: 03/02/2013
Offline
4056 posts
Re: Impossible Spaces: Videos (mine and yours)
[ Edited ]
Mar 1, 2014
---

Jersquall wrote:


I have "Man caves'' >.>

But, I might be interested.

---
LOL. Yeah, how dare, Darth Granny insinuate that we "decorate"?
Of course, you do! Hyper-masculine, manly, man caves. Lots of things you've killed with your bear hands (and also a few hands of bears) adorning the floors and walls. The furniture is made entirely from bones and fur that you fashioned together yourself (You had to buy a special bone drill for the job, medical grade, very expensive).
The lighting is all done with the open flames of burning animal fat which you've place atop a stand made from a whole tree that you uprooted without the use of any tools (Couldn't afford any after that rediculous bone drill purchase. We improvise!) <insert grunting sounds> OH! and a big screen T.V.! I mean... We're not savages.
Sorry, this is just the image that came to mind when I read your post. It made me giggle, probably more than it should have.
Re: Impossible Spaces: Videos (mine and yours)
Mar 1, 2014
Oh wow, I have so many. This is like a gauntlet being thrown down to HDG members, I'll tell ya! My eyes pop out every week seeing how people have decorated spaces that I ALWAYS thought would be impossible to make look good... but they do it.

Serious challenges for me currently are:
Zombie DeadQuarters (actually, I have a furniture bug in there that is preventing me from decorating it anyway. But it's a challenge).
The Dragon's Lair
Villain' Lair
MotorStorm Monument Valley Camp
Locoisland
Pirate Galleon Apartment
Blaster's Paradise
The Casino Complimentary Hotel Room
Sodium Blimp
So, if anyone has decorated these places successfully, I would love to see them posted on this thread... please!
Places that were a challenge that I feel I finally succeeded in decorating:
Darla's Den
Pharo's Tomb
Planetland
Post Apocalyptic Shelter
Demonic Cutteridge Estate
Savage Manor
Ansada Fone Apartment Masquerade Ball - The Ballroom (gothic) Clubhouse
Inferno Apartment
I might just post some videos of these on this thread if I don't get too lazy (or, to be honest, busy). BTW, YPSH also has an area on their web site where people can post videos or pictures of their Home decor.
Re: Impossible Spaces: Videos (mine and yours)
Mar 1, 2014
Two things:
I just got an interesting response from someone who managed to decorate the Inferno space.
Definitely jumped at the opportunity to film that this evening.
Second: if you want to know WHERE I got some of the items I used in the Lighthouse, just let me know and I will tell you which stores or, if it was a reward item (like all my nice Mercia stuff), I will encourage you to go play that game (ROFL).
Re: Impossible Spaces: Videos (mine and yours)
[ Edited ]
Mar 1, 2014
CameraCat! Get off your fluffy tail, kitty, and post a video in this thread! Itching to see some of those like the Pirate Galleon.
Delicious_Darla
Uncharted Territory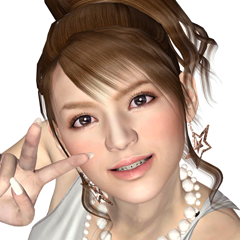 Registered: 07/04/2012
Offline
965 posts
mango2900
Uncharted Territory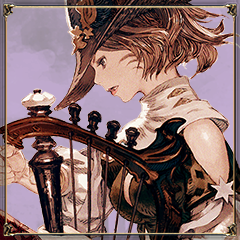 Registered: 09/23/2013
Offline
665 posts
Re: Impossible Spaces: Videos (mine and yours)
[ Edited ]
Mar 1, 2014
Yay DarthGranny. I love to decorate my spaces. I think I did a good job with my lighthouse. I invite you to have a look for yourself. I'm on mostly at night before I go to bed. So around eleven eastern time on weeknights and later on weekends. Hope to have you over for a visit soon.
Re: Impossible Spaces: Videos (mine and yours)
Mar 1, 2014
If you did something interesting with THAT space, Darla, I am definitely interested in filming it! Give me a time when it would be convenient