Reply
Topic Options
Mark Topic as New

Mark Topic as Read

Float this Topic for Current User

Bookmark

Subscribe
Highlighted
Re: Idea on how they will give out Home Beta
---

finzgar420 wrote:



B) you may get a systen update that only your PSN will be able to get.

PSN:Finz519

I have stuff too!




---
This is exactly the same thing I was thinking. Just like a system update, a message will appear saying that a new update is available, which will contain the home beta.
Re: Idea on how they will give out Home Beta
I believe that a message appears for you to download it. That's what I've heard anyhow. Oh and another thing I heard is that once all these guys are in the closed beta then the homebetatrial site will open up for everyone to make a stampede to get in. It'll be US PS3 launch all over again. Just internet chaos this time.
PSN: Gavi
Feel free to add me to your friends list.

Games Owned: Metal Gear Solid 4, Resistance 2, LittleBigPlanet, Singstar, Hot Shots Golf: Out of Bounds, GTA IV, Uncharted, Resistance, Warhawk, , Call of Duty 4, Folklore, Oblivion, Assassin's Creed, Ratchet &; Clank, Lair, Heavenly Sword, Eye of Judgment.

PSN Games: Super Stardust HD, Pain, Wipeout HD, Flow, High Velocity Bowling, Calling All Cars, Lemmings, High Stakes Poker, Aquatopia, Lumines Supernova.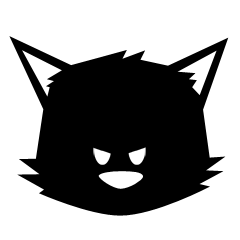 Offline
Re: Idea on how they will give out Home Beta
---

red dog1 wrote:


I was just poking around in the store then a thought came to me. What if they add it to your download list??? They did ask for your PSN ID when you signed up...That way only you can access it and download it straight to your PS3. What do you think??? Maybe???



Message Edited by red dog1 on

04-30-2007

08:18 PM




---
Perhaps they will send the code to you in a dot matrix printout and you will need to enter hundreds of thousounds lines of code before you can go home.
Re: Idea on how they will give out Home Beta
There is WAY to much hype and speculation. Nobody knows, just hit up your local basketball court. Is only a Beta, you won't miss much.
Besides Beta translates into "Early Release" for morons.