Reply
Topic Options
Mark Topic as New

Mark Topic as Read

Float this Topic for Current User

Bookmark

Subscribe
Highlighted
Re: I don't get the purpose of this Home.
[ Edited ]
Hello jst10 Splicer,
I empathize with you. The Sony Playstation Home is very complicated and contains many intricacies especially for greenhorns such as us. It can be frightening how much there is to learn to enjoy the Sony Playstation Home to its fullest potential.
The Sony Playstation should be a good way to meet women and chat with them, hopefully to form relationships with them but I am unearthing a very dark side to the Sony Playstation Home...men pretending to be women behind women avatar people. This is very deceitful and causes much pain to me and others who use the Sony Playstation Home. I am having much trouble finding a purpose to the Sony Playstation Home now that there are these men behind women avatars. I spend my time getting my Mojo on only to be hurt when I find out "she" is a "he."
This needs to stop so that the purpose of the Sony Playstation Home: to develop relationships: can be reestablished. I wish you the best in your quest to find purpose in the Sony Playstation Home. Know that you are not alone. Obdule is there in the same boat with you trying to find his purpose in the Sony Playstation Home.
Peace.
Obdule
Re: I don't get the purpose of this Home.
[ Edited ]
Obdule : I see you are " pulling our leg " again, right ?
Home was originally started to form Game Relationships; not romantic or sexual ones.
So, you want to find your Porpoise in Home ? go to Hudson, and chat up my girls Lily and Ruthie. They are Dolphies, but not so far from a Porpoise.
Of course, their brother Frankie would treat you like an appetizer, and it would cost me an extra case of Beer, so he could cleanse his Palate.
jst10 : Avoid the Hub, Pier Park, Playground, Godfathers2.
Sony is on Strike, and hasn't pickled up the Garbage in awhile.
For interesting, and nice people to talk to, try Acorn Park, Hudson, Tycoon, The Casino, Indie Park, Glittering Sands, Konami Penthouse, the whole Sodium Complex, Aurora, Peakvox Labs, Cogs, RC Rally, Serenity Plaza.
There are more good, interesting, polite people on Home, than scum.
The slimeballs just make more of an impact.
Take some time. Give yourself a chance to meet the good ones. It really does take a bit of time and patience.
Best Wishes....

Re: I don't get the purpose of this Home.
Home is what you put into it. You can play for free,and have a great time. I still have a few accounts that I have never put money into, and have fun, but I also have accounts I have spent things on, and have fun too. Home is a fantasy, but for some, it gives them a chance to do things they can't do in real life, for good or ill. It also keeps some alive and/ or out of trouble. I could tell you some stories both of my self and of people I know on home, who spent time on home instead of a place where they could have been hurt, just because they stayed inside, instead of hanging out where they sometimes did

Thanks Asuka424 for the Signature
Phantom_Outlaws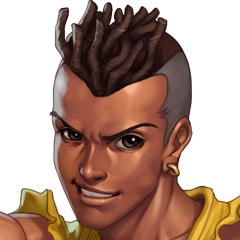 Offline
Re: I don't get the purpose of this Home.