Reply
Topic Options
Mark Topic as New

Mark Topic as Read

Float this Topic for Current User

Bookmark

Subscribe
Highlighted
---

duchessban1 wrote:


No because if we put him on block it is like saying what he is doing is ok. He will continue to bullie others so he needs to be stopped the only way we know how. There are others out there to who need to know their actions will not be tolerated. So we shall continue to report and not live like he has a right to be nasty and vile.

---
Tempest_Fire once said somewhere, look it up if you choose, that, 'being a jerk isn't aganst the rules'. So, most likely, the troll doesn't get banned simply because he isn't breaking the rules, OR, you people argue with the troll and Sony can't ban him without banning the people arguing with him as well. So, keep arguing with him, (stand up for yourself) and quit whining on here, or say nothing to the troll and report, can't have it both ways.
buckallmighty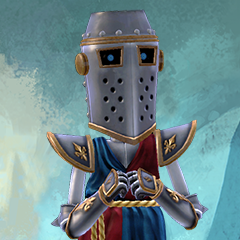 Offline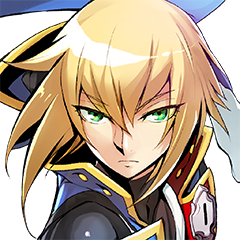 Offline
---

buckallmighty wrote:
Lightning, when they ignore and block them the person just makes a new account and goes after them again just like they did here on the forums, and thats a fact brother! So whatca gonna do! My bad i love me some hulk.

There is a massive difference between drama and sexual harassment..

---
My only suggestion is to keep on blocking the accounts, Blocking the account takes less time and effort than it takes for the troll to create a new account. Meanwhile, the troll will inevitably come to the stark realization that he/she (yes, she! Because female trolls and pervs do exist!) is wasting their miserable excuse for a life by reacting to someone else blocking their accounts.
I think the main reason why people can't let the trolls "get away with it" is because they want to have the last word in. They don't want anyone else to have the satisfaction. Or any other assortment of idiotic excuses that "victims" use to justify their never-ending feuds with their "bullies".
As for the sexual harassment thing, I'm a little skeptical about that.. I bet that most of the women who use Home futily wish for someone to speak to them that way in real life.
How many compliments would you get from men if you were a dried-up old sea hag? *Rhetorical Question*
First of all, I like men just fine.
I like all polite, fun, and interesting good people. Regardlless of Gender, Ethnicity, Religious choice, or Sexual preference
This Thread isn't about me. Yes, I have endured this bad member of Home's abuse, threats, and vile actions.
I don't like it, but I can deal with it.
What I cannot deal with, or abide, is the hurt he has caused to so many.
I have seen way too many women run from him screaming " Perv". Seen them leave the Server, leave Home (some of them for good).
I have had way too many women say they have sat in their RL homes, and cried because of his abuse on Home.
Say it in PM's, messages to my XMB, emails, on the phone, and in one case, in RL.
This is all about someone, who is probably the most hated man on Home.
For 4 years, he has stalked, molested, abused, threatened, been very offensive, defamed, lied.
He has used two female Avi's to run what he called an "all girl bi / les " Club.
The two account permabans, and several suspensions of one or more of his alt accounts isn't enough.
He has been allowed to run amok thru Home in his present accounts for over a year now. Why?
There is a reason. Moderation, and / or Law Enforcement.
I will not speculate how and why any further. Draw your own conclusions.
As far as my not spending any more money on Home; why should I.
When I first got here almost 4 years ago, there were real Drug Dealers and Pimps operating 24/7. 3 months of phone calls and reports accomplished nothing. Finally after a talk with a guy who worked with a major Dev., who asked me " how is it all done"?. I told him " they match locations". Week or so later, the daily trade in sex and drugs finally stopped.
Remember the Activity Board? Remember the ads people put on it, offering PSN Cards in exchange for naked pics of minor children ? Ads specifically targeted at girls and boys aged 10 - 15 ? How long did it take Sony to take the Board down, after receiving phone calls, reports, and threads in this very Forum? About three months. In the meantime, inappropriate ads went on and on.
The Freezers, the Hackers, the IP Sniffers, the disgraceful Playground and GodFathers 2. All long running examples of Sony's refusal to be proactive.
So, if Sony's main concern seems to be money, and not the " Family Friendly " Home they advertise,and used by Minor Children, they no longer have to be concerned about my money. They will get none of it.
Should I remain silent, leave Home, forget about the very good friends I have made, forget about all the good people I have met ?
Nope.
If your definition of Drama means I do not talk to the Hudson Mass Molester, and he still harasses me. So be it.
If your definition of Drama means that I am a target for other abusers, whom for every minute they are attacking me, means they are leaving other good members alone. So be it.
I loved Home. I enjoyed meeting good people. My biggest smiles, come from seeing other people smile.
Home. Good people. When you hurt them, you hurt me.
Stand up, and support those who deserve that support.
Never forget the Children.
Abusive members in Home, are not good for Home.
What has always hurt Home the most, is quite simple.
Sony itself.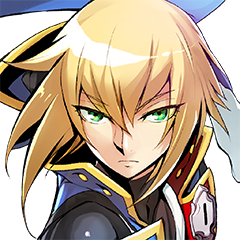 Offline
Re: I Challenge Home
[ Edited ]
I've read of real internet harassers. This Hudson guy sounds like a joke compared to them..Literally..
He only affects you in Home. So just block him anytime he comes around you, if he always uses different accounts then don't even bother reporting.. Just block him and don't think about him. (..or anything he says or thinks..)
EDIT: And if everyone in Hudson hates him like you say, they shouldn't have a problem doing the same either.
Re: I Challenge Home
[ Edited ]
---

duchessban1 wrote:


Wow so basically you are saying we should stay away from the space because it is our fault? Like wow you have no idea how dare you say it is our fault because we continue to go there looking to be abused!! You are so wrong and it isn't the same as your scenario. How about the perp staying away and not coming there or better yet get rid of him entirely! He doesn't just do this to her he does this to a lot of us and laughs in the process.

He mocks gay people, makes fun of mental illness, this list goes on and on. We should not have to see this. Lil is a good person who would stand up to anyone being abused. So when she sees it she does something about it and not like the perp but in a respectful manner. So your opinion is so out of place and you have no idea!!

This is suppose to be family friendly, guess that has changed. When I first came on Home a few years ago I could go to the races and let my grandchildren watch. Well not anymore, they ask why and I tell them because there are some not nice people there now. I don't want you to see what they say. They are disappointed but they understand. Still kind of sad though since they liked to watch. So stop telling people to stay away from a space especially since we invested our money to go there and have fun. We didn't make the perp, he is the one who is having fun making everyones life miserable!

---
It's not your fault for getting harassed. That can happen to anyone, be it male or female. However it is 100% your fault to subject yourself to that harassment. If you avoid the space, or just simply ignore the individual you will not be subjecting yourself to it.
"B-but I ignore them, b-but they're still there i-insulting me!"
Well, if what you can't see is bothering you then you have some insecurity issues to work out. That's honestly what most of this boils down to. You're not offended that someone is mocking you, you're embarrassed because you know others are see you getting ridiculed.
I don't stroll leisurely through Patterson, New Jersey at night for a reason. Either bicker with the person or ignore them. Stop acting as if you're being personally assaulted and victimized over online foolishness.
buckallmighty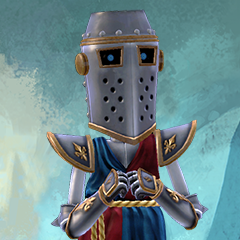 Offline
You know i have a hard time justifying any reason in my head why anyone here would try to justify and defend a sexual deviant, known harasser, and stalker, for any reason whatsoever. Oh its just the internet.. No. There is a person behind that avatar making them act that way. Just ignore them, and let them say whatever they want about you and do whatever else they like with your avatar for everyone else to see.. Dont go to that space for which you purchased a personal space to. Just do like all the others have done and run away.. This person is breaking several rules in the ToS, Some of which condone a full mac ban. Repeatedly. And your trying to justify them by saying ignore it? **bleep** that thats bull and you know good and **bleep** well it is.
STOP BEING LAZY, TRYING TO JUSTIFY A PREDATOR WITH SIMPLE TEXT, AND DO YOUR **bleep** JOB

Re: I Challenge Home
[ Edited ]
I actually do ignore him and them and they get more ticked and do more vile things. So been there done that. I continue to ignore him and I will not leave just because he and his stupid cronies want me to. I had a hard childhood which has made me a stronger person and I will not sit by and watch others be abused.
Don't tell me how to use my PS3. I payed good money just like the other people, but those that go against TOS and nothing gets done that is what I have a problem with. Like Lil said they need to be dealt with the way Sony said they will be dealt with. So take your suggestions to yourself, I have no need for you!! By the way I have a life, but I like my PS3 and will continue to play it with the intent of playing it the way it was intended. To have fun especially with my friends.
Oh and this guy isn't just being a jerk and he has broken many rules you can count on it!!! And it isn't online foolishness, there is more going on like I said most of you have no idea!

King_xO-AsSaSSin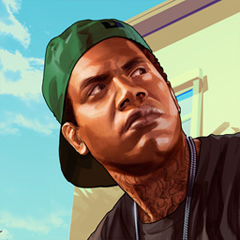 Offline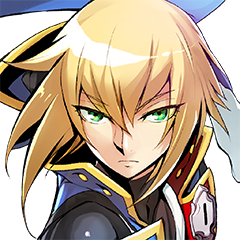 Offline